Government should walk the talk
Posted on November 30th, 2022
Dr Sarath Obeysekera
The article below promoted me to write this 
An investor who wanted to build a marina and a yacht boat building and repair yard near a harbour had to face the following difficulties 
Get Local authority approval for blocking out a plan of the land
Submit seeking preliminary approval request to UDA who gives approval with conditions
Getting No Objection from
Port Authority
Fisheries Ministry 
CCD
CEA
Local traffic Authority
MEPA
Ministry of Industries 
Tourism Ministry 
NBRO
SLLRDC if any landfilling I'd envisaged 
Of course, all these are subject to you meeting the MP who may ask for a contribution for his political needs!
All above is subject to your willingness to pay incentives to some state officers too
There is also a rule that no buildings can be built near the coast which is higher than a coconut tree along the coast as per a rule imposed by one Prime Minister. 
The reason is that coastline green beauty can be blocked by high rises !!
Those days investors ended up going to CECM chaired by the Prime Minister at that time 
Finally
You go to Vietnam or Dubai and your approval is granted within a day of two
Unless we set up a system to expedite approvals from bureaucratic state organisations and politicians nothing will move in this country
https://www.ft.lk/news/Madhura-stresses-SL-must-be-business-and-investment-friendly/56-742509
Madhura stresses SL must be business and investment friendly
Wednesday, 30 November 2022 00:00 – – 6
Sri Lanka ruling party Parliamentarian Madhura Withanage said the world should be shown that Sri Lanka is a suitable country for investments.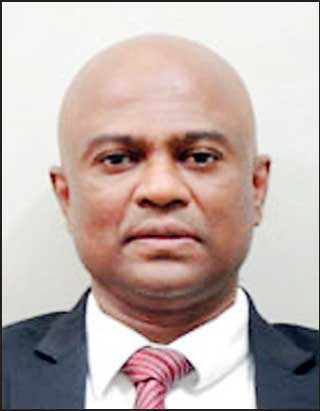 Madhura Withanage

MP Madhura Withanage made this observation recently at the very first Select Committee meeting of Parliament to study the practical problems and difficulties that have arisen in relation to enhancing the rank in the Ease of Doing Business Index in Sri Lanka and make its proposals and recommendations held.

The Chairman pointed out that in order to overcome the current economic crisis in this country, it is necessary to get foreign exchange and for that, investments and businesses in this country should be promoted. 

Therefore, he pointed out that the world must see that the country is a suitable country for investments and necessary campaigns to promote the said should be encouraged. He further said that in the future, the media will inform the people about the necessary methods for presenting these proposals.

The need to establish one institution to obtain necessary approvals for investors coming to invest in this country was also discussed at the committee meeting held. The committee was also of the opinion that measures will be made to facilitate the said to be done in one place so that such approvals need to be obtained by going to several places can be minimised.

Furthermore, it was said that there was a discussion at the Presidential Secretariat regarding providing all necessary assistance to the investors. It was also said that discussions were held to create a place at the Presidential Secretariat. The members of the committee pointed out that several necessary projects should be identified according to a list of priorities and developed in these areas as soon as possible.

Accordingly, MP Withanage mentioned that after conducting necessary research and studying how foreign countries have been operating in this matter, the activities of the committee will be executed in the future.

Minister Naseer Ahmed, MPs Anura Priyadharshana Yapa, Mohomad Muzammil, Chaminda Wijesiri, Waruna Liyanage, Sanjeeva Edirimanna, Nalaka Bandara Kottegoda, Kokila Gunawardena and Lalith Varna Kumara were present at the Committee meeting held.
Dr Sarath Obeysekera
—
Regards

Dr Sarath Obeysekera