A moment of healing for us all, through music…A Music Workshop with Dr.Tanya Ekanayaka
Posted on August 27th, 2012
SJC 87 initiative is organising a workshop for music students and teachers through Chundikuli Girls' College and Uduvil Girls' College.
Date: 31st of August 2012
Venue: Chundikuli Girls' College Hall, Chundikuli, Jaffna, Sri Lanka
Time: 4 PM ""…" 6 PM
** Only through registration , Please phone Chundikuli Girls' College at 021 2222338
or Renuja at 0773063653 for registration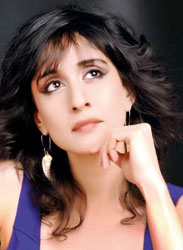 About Dr. Tanya Ekanayaka
One of Sri Lanka's premiƒÆ'†'¨re concert pianists, a composer, musicologist and linguist has given solo recitals in prestigious concert venues in Europe and the United States. Currently based in the UK, she is a member of staff of Edinburgh University. Tanya is the first Sri Lankan pianist to be invited to perform in the "ƒ"¹…"Pianists of the World' series at London's St Martin-in-the-Fields founded by the legendary Dame Myra Hess. Her programme concluded with the world premiƒÆ'†'¨re of her composition "ƒ"¹…"Adahas: of Wings of Roots' which is the first Sri Lankan composition to be performed at this venue. 2012 has seen Tanya debut in the US with a solo recital at The John F. Kennedy Centre for the Performing Arts in Washington DC and a performance at the Asia Society Concert Hall in New York. Her Kennedy Centre programme incorporated the world premiƒÆ'†'¨re of her compositions, "ƒ"¹…"Labyrinth; Vannam Lent' and "ƒ"¹…"Dhaivaya: Alter(ing) Hue' which are the first Sri Lankan compositions for the piano to be performed at this venue. Among forthcoming highlights for 2012 are solo recitals in Hong Kong and at London's St. Martin-in-the-Fields.