'Sri Lanka Night' concert in Belarus Capital
Posted on August 26th, 2013
By Janaka Alahapperuma

President Mahinda Rajapaksa arrived in Belarus, former Soviet Union and the Eastern European nation on a three-day official visit, graced the cultural and traditional dancing show, "ƒ"¹…"Sri Lankan Night' at the Bolshoi Opera Theater in Minsk, capital city of Belarus last night on August 25.
Sri Lankan cultural show was organised by the Sri Lankan Embassy in Russia accredited to Belarus as a part of the ongoing awareness campaign launched prior to the President's visit to promote Sri Lanka tourism under the theme "Sri Lanka- Wonder of Asia".
Belarus Deputy Prime Minister Anatoly Tozik and Cultural Minister Boris Svetlov and many senior government officials accompanied the President to witness the cultural show. The theater was filled to its capacity by Belarus nationals from all walks of life who watched the spectacular cultural display aimed at attracting Belarus tourists to Sri Lanka. Minister of External Affairs Prof G L Peiris, Secretary to the President Lalith Weeratunga and Sri Lankan Ambassador in Moscow Udayanga Weeratunge were present at the occasion.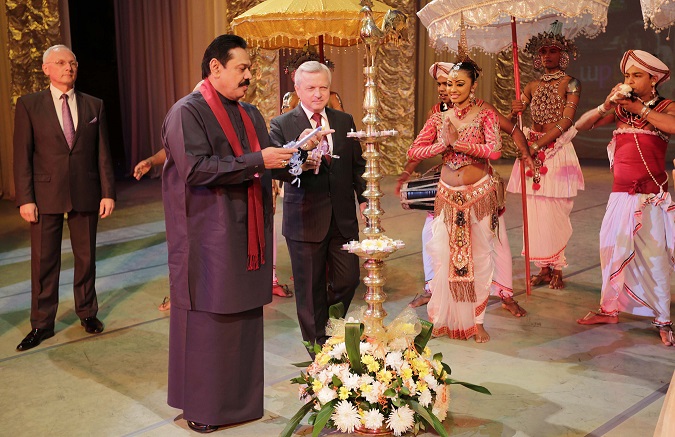 Chandana Wickramasinghe, an acclaimed dancer and founder of The Dancers' Guild of Sri Lanka coordinates the cultural shows and dancers under the guidance of Ambassador Weeratunga for these promotional events during the President's visit. Few Belarus traditional dancing troops also performed in the Sri Lankan show.
Sri Lankan President is scheduled to meet with his Belarusian counterpart Alexander Lukashenko today (26) at 1.30 pm Sri Lankan time. Agreements are to be signed on trade, tourism and economic corporation and also on corporation relating to combating criminal activities. Other bilateral meetings will take place with Prime Minister Professor Mikhail Myasnikovich, Chairman of the National Assembly of Belarus, Anatoly Rubinov and Chairman of the House of Representatives, Vladimir Andreichenko.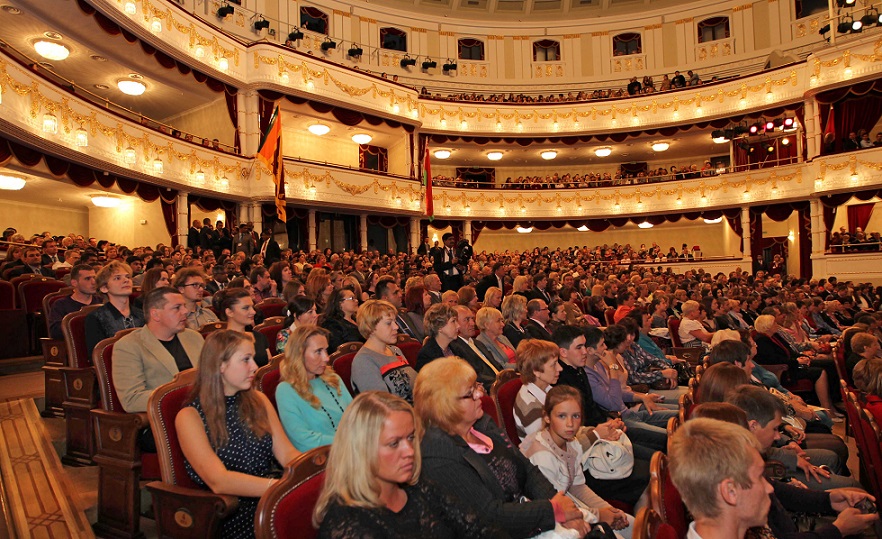 The Belarus – Sri Lanka Business Forum will also take place today at the National Library of Belarus in Minsk. President Rajapaksa also accompanied by a delegation of businessmen to attend this forum where the President will be making a speech along with Prime Minister Myasnikovich. This will provide an opportunity for business men and women from both countries to interact and network.
Pix By: Sudath Silva