Ratifying 27 int'l conventions the criteria for GSP+: EU
Posted on January 18th, 2017
Courtesy The Daily Mirror
The European Union (EU) said today the ratification and implementation of 27 international conventions signed by the Sri Lankan Government was the only criteria to be considered when assessing Sri Lanka's application to re-gain the GSP+ facility.
Issuing a statement, the EU said these conventions were related to international human rights, labour rights, environmental standards and good governance.
Benefitting from GSP+ requires the government to undertake to make further progress in implementing the conventions and to cooperate with us to monitor implementation and address shortcomings," the EU said.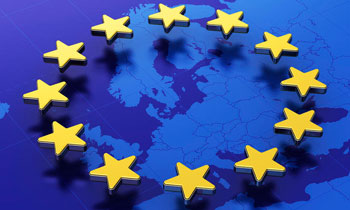 The EU said they have supported the leadership shown by the government in committing to address historic and long-standing problems that have caused conflict and negatively affected the lives and living standards of all Sri Lankans.
This includes the undertakings made, for instance, in the resolution that Sri Lanka co-sponsored at the UN Human Rights Council," the EU stressed.
The EU said they have being working with the government and civil society organisations to structure their support and engagement to positively contribute to the government's national reconciliation and good governance aims.
Currently there are 8 GSP+ recipients including Armenia, Bolivia, Cape Verde, Kyrgyzstan, Mongolia, Pakistan, Paraguay and Peru.
– See more at: http://www.dailymirror.lk/article/Ratifying-int-l-conventions-the-criteria-for-GSP-EU-122364.html#sthash.8DOOP5EX.dpuf