Defeat the Hora Tun Kattuwa resoundingly
Posted on January 1st, 2018
By : A.A.M.NIZAM – MATARA
After denying the people the right to vote and the opportunity to elect their own representatives to local government institutions to attend to and solve their area related problems for almost three years due to election phobia of the Robber Gang Trio (THE Hora Tun Kattuwa) in the government (the SLFP/UNP and JVP) and their perennial fear to go before the voters there has been no grass root level development in the country for the last three years and any mechanism to control the cost of living, health problems and administrative problems.  At last, the government (the Robber Gang Trio) has now been forced to hold local government elections next month.
Under these circumstances let all the peace loving, national minded and patriotic people to make a New Year resolution to use this opportunity to express our firm opposition and rejection in unison of this despotic government, and by overwhelmingly winning the local government institutions in all areas to firmly scuttle the move to introduce a federal and secular constitution and use our vote as a vote in a referendum against the government, and let it open the doors to liberate this country from the grip of the dictatorial robber gang of SLFP, UNP and JVP.
First let us examine why should we chase out this Robber Gang Trio (Hora Thun Kattuwa) the SLFP/UNP and JVP? Prior to the 2015 Presidential election they promised us together with the NGO vultures that the sun will rise on January 9th in a new country where there will be no bribry and corruption, everything will be available in plenty, there will be no unemployment and the people will enjoy life with much enthusiasm and without any form of worry and shortages.  We wonder what happened to that sun that was to rise on January 9th 2015.  Nay, it indeed rose not for you and me but for the Robber Gang Trio and their cohorts.  They got the nerve to rob the banks committing Sri Lanka's worst bank robbery, rob the funds of the poor working masses they kept saved in the EPF/ETF for their sustenance in their retired life, farmers were denied the fertilizer subsidy they enjoyed, while the Ministers and MPs were given facilities and inducements they have never even dreamt for.
All ongoing projects that had been launched by the previous government with the objective of making Sri Lana the Wonder Nation of Asia were stalled haphazardly making several thousands of people unemployed while the cost of living spiralled to its zenith. The inept government was not at all worried about the steep rise in the cost of living because it did not affect the kith and kin of the Robber Gang Trio (Hora Thun Kattuwa) but affected only the poor daily wage earners, and fixed income earners. In the government's apathy to help the poor in the village and urban areas lack of local government representatives also affected the poor people even with inability to find some self employment opportunities at least.
Despite all these hardships, Sirisena and Ranil kept on lecturing this hungry and desperate population holding functions with huge fanfare at massive costs that they have taken measures to ensure fair prices for essential commodities. The former General Manager of Sathosa Mr. Upali Cooray has written to Lankaweb website saying that he cannot recall any period of time when the cost of living issues, specifically the exercise of thwarting the escalation of prices of essential commodities has been handled so badly due to lack of timely, sensible decision making resulting in a frenzied mess up.
Mr. Cooray cites corruption, amateurism, confusion, and frenzy as causes for this pathetic situation.  Referring to unrealistic prices in many essential food stuffs during the festive season Mr. Cooray says that it was a situation which occurred due to downright manipulation, lack of vision and ignorance. He also accuses that the Trade minister Mr. Rishad Badiuddin appears to have personal interests before national interests and alleges that he is adopting unplanned and ad hoc measures for imports of rice and coconut which causes steep price increases and waste.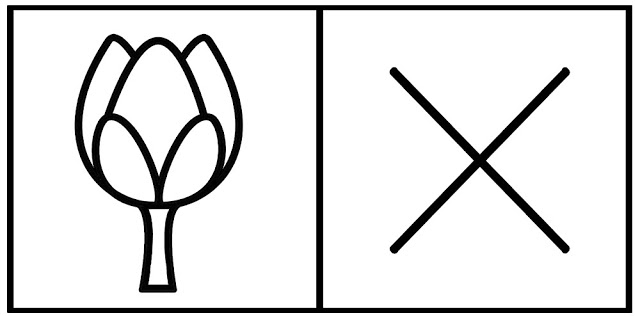 Those working in the Banks say that withdrawals from deposit accounts and pawning of jewelry is on an unprecedented increase and they attribute people's inability to manage with their incomes for this increase.  Ranil Wickremasinghe with wholehearted approval of power of Sirisena and the blessings of JVP hooligans keep on selling our valuable national assets as they are his family legacy depriving future generations their right to these assets and boasting these sales as major achievements.  However, no one knows what happens to the funds obtained as proceeds of these sales similar to much publicised narcotic and drug detentions.
I have a neighbour who had been wealthy and has owned many properties in the past and has now become a pauper because of indulging in gambling.  This is the same fate that this Robber Gang Trio (the Hora Thun Kattuwa) is going to make our future generations inherit in this country. If these rogues continue to hold power in this country the future generations will undoubtedly become paupers and slaves of Chinese, Indians, Japanese, and Americans in their own country.  It will not be their own country but a country of their birth only.
The JVP in the Hora Thun Kattuwa is the richest political party in Sri Lanka. The whole present leadership of this party of hooligans are those who were born in the 1968/1970 period (Anura Kumara 1968, Viitha Herath 1968 and Handunnwtti in 1970) and were in their prime youth in the horrendous 1988/1989 period and without any doubt they would have played prominent roles in the arson, destruction of electricity grids and government buildings, assassination activities, torching of trains, buses, agrarian services centrs, and paddy marketing board warehouses etc carried out by them (all nerve centres of villages) during that period although they act now like saints who have not even harmed a fly.  That is the main reason they so far have not denounced the atrocities carried out by the party hooligans at that time and annually commemorate (celebrate) these events in the name of Il Maha Viru Day similar to LTTE terrorists commemorating the Maaveer Day in November.  Now these sheep clothed former terrorists request the villages which they destroyed to be handed over to them for proper development and the 700,000 new voters should not get misled by the appeal of these hooligans as they were not even born at the time when they destroyed this country and their parents various hardships and had to spend many nights even unable to light a bottle lamp..
The forthcoming local government election is avery much crucial election in this country that could determine whether the country should continue to be ruled by the Hora Thun Kattuwa, should become subdued to the separatist terrorist elements, should become a federal secular state, should disown our national assets by selling them to foreigners, should handover our war heroes as being demanded by international elements and should continue to live in misery and economic hardships.
I do not think that any sane Sri Lankan will willingly discard their inherited national pride to become subjugated to these vicious forces.  Therefore it is the prime duty and responsibility not only to vote against the parties of the Hora Tun Kattuwa but also to muster the whole villages and urban settlements to march forward as a single body and vote for the anti government forces (the forces opposing the Hora Thun Kattuwa) represented by the flower bud symbol of the Sri Lanka Podujana Peramuna led by the former President Mr. Mahinda Rajapaksa. (end)     .