Lanka lodges official protest with Norway over Solhiem-But is Solhiem already punished by the Gods in haven?
Posted on August 30th, 2009
Noor Nizam – Sri Lanka Peace Activist, August 30th 2009.
Is there anger in the havens against this deceptive Norwegian who is responsible for driving thousands ofƒÆ'-¡ƒ"š'  Sri Lankans to death during the last decade along with the so-called Peace facilitators of Norway.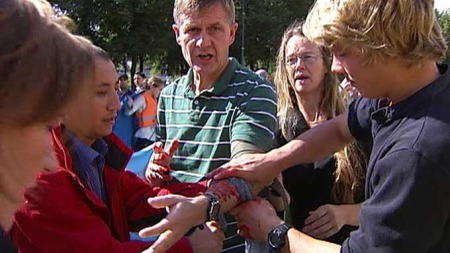 Environment Minister Erik Solheim (SV) was stabbed in the arm with the scissors and driven by ambulance to the emergency Hospital during an election event in Oslo on Saturday afternoon.