The Travels of a Journalist—30 -EXPLORING L.A.'S DEFUNCT AND OFFBEAT ATTRACTIONS—MEMORIES OF MARINELAND AND MOVIELAND WAX MUSEUM
Posted on May 29th, 2010
By Shelton A. Gunaratne ƒÆ'-¡ƒ"š'© 2010
ƒÆ'-¡ƒ"š' In this installment, I shall first focus on the category of much ballyhooed popular attractions that failed; then, move on to the category of esoteric attractions that thrive in obscure silence in offbeat locations
For sure, everything is impermanent (anicca). Yet, sorrow (dukkha) overwhelmed me when I heard about the demise of two Metropolitan Los Angeles themed attractions, which weƒÆ''¢ƒ¢-¡'¬ƒ¢¢"š¬'the Gunaratne familyƒÆ''¢ƒ¢-¡'¬ƒ¢¢"š¬'visited and thoroughly enjoyed in 1983, our Fullerton Year: one was Marineland of the Pacific; the other was Six Flags Movieland Wax Museum.
ƒÆ'-¡ƒ"š' Marineland of the Pacific
We visited Marineland of the Pacific on the Palos Verdes Peninsula on a Saturday (18 June), two months before we visited its counterpart SeaWorld in San Diego. It opened as a public oceanarium in 1954 and closed its doors in 1987ƒÆ''¢ƒ¢-¡'¬ƒ¢¢"š¬'four years after our visit.
I had fond memories of my first visit to Marineland in 1966 (23 Dec., a Saturday again!), when Ted Miller (our WPI minder), Pietro Banas (Italy), Arturo von Vacano Alborta (Peru) and I rented a car to explore LA County and ended up in Rancho Palos Verdes, where we stopped at Marineland to see its then renowned Whale Show and Seal-and-Porpoise Show, among other things.
On this occasion, we reached Long Point, the location of Marineland, from Fullerton via Hermosa Beach (pop. 18,600) and Redondo Beach (pop. 63,300), where we stopped to visit ƒÆ''¢ƒ¢-¡'¬ƒ…-Seaport VillageƒÆ''¢ƒ¢-¡'¬ƒ"š' on the marina-harbor-pier complex to witness its array of Korean seafood eateries, waterholes, boutiques and the arcade. We hoped that by introducing Junius to Marineland, we could expand his interest in the oceanic life world.
In Marineland, we joined Junius to watch the Great American High Dive Team (in action), Dolphin Show, Sea Lion Show, Pilot Whale Show and Killer Whale Show
We bought Junius a Marineland cap to remember the trip. Before leaving the facility, we walked around the Oval Tank and the Passages Beneath the Sea.
Today, Terranea, a large resort in Rancho Palos Verdes (pop. 41,200), occupies the site of Marineland that we visited. San Diego SeaWorld, which bought Marineland in 1987, shifted all popular shows of the latter to the San Diego enterprise.
About a mile east of Marineland, we stopped at the Wayfarers Chapel (built c. 1951) designed by the American architect Frank Lloyd Wright. Also called ƒÆ''¢ƒ¢-¡'¬ƒ…-The Glass Church,ƒÆ''¢ƒ¢-¡'¬ƒ"š' the chapel features geometric designs and incorporates the natural landscape into the design.
Driving further southeast, we reached Point Fermin Park and Lighthouse; then, we headed north to San Pedro, the port neighborhood of the city of Los Angeles. A thin strip of land called the ƒÆ''¢ƒ¢-¡'¬ƒ…-Harbor GatewayƒÆ''¢ƒ¢-¡'¬ƒ"š' connects San Pedro with the city. Driving a short distance east, we reached the ƒÆ''¢ƒ¢-¡'¬ƒ…-Ports OƒÆ''¢ƒ¢-¡'¬ƒ¢-¾'¢ CallƒÆ''¢ƒ¢-¡'¬ƒ"š' tourist village (built in 1963), where we enjoyed walking around the gas lit streets, restaurants and shops along the Main Channel of Los Angles Harbor.
We decided to eat dinner at Jo AnnƒÆ''¢ƒ¢-¡'¬ƒ¢-¾'¢s Chili Bordello, where the menu included Madame Hot Pants and Madame Sheryl R. We were served a drink called Naked LadyƒÆ''¢ƒ¢-¡'¬ƒ¢¢"š¬'Chablis, fresh melon and Pina Colada. (For us, this was an off-the-beaten path ƒÆ''¢ƒ¢-¡'¬ƒ…-discovery.ƒÆ''¢ƒ¢-¡'¬ƒ"š')
We talked about the dinner all the way back to LarryƒÆ''¢ƒ¢-¡'¬ƒ¢-¾'¢s condo in Fullerton.
ƒÆ'-¡ƒ"š' Movieland Wax Museum
We visited the Six Flags Movieland Wax Museum in Buena Park on another Saturday (10 Sept.). Allen Parkinson established the museum in 1962 on Buena Park's E-Zone district along Beach Boulevard, which was also home to Knott's Berry Farm and its sister water park Knott's Soak City (opened in 1999), Pirate's Dinner Adventure Show, and Medieval Times dinner show.
Parkinson sold the Movieland Wax Museum, one of the largest of its kind in the world, to Six Flags Corp. in 1970. Just across the street was one of the 35 Ripley's Believe It or Not! museums. A Japanese Village and Deer Park also operated on Knott Avenue but folded in the mid-1970s.
In 1983, at the time of our visit, the Six Flags Movieland Wax Museum displayed more than 200 figures of movie and TV stars in authentically replicated sets. This was the largest wax museum in the United States ƒÆ''¢ƒ¢-¡'¬ƒ…-with over 300 wax figures in 150 sets,ƒÆ''¢ƒ¢-¡'¬ƒ"š' Wikipedia claims. It goes on to say:
ƒÆ''¢ƒ¢-¡'¬ƒ…-Several actors and actresses attended the unveilings of their wax likenesses, and even went so far as to donate costumes to be worn by their likenesses, accompanied with sets replicated from well-known movie scenes. Movie themes and sound effects also added to the authenticity of the museum. A clapboard on each set included the name of the wax figures and facts about the movie, props, costume, and the person whom the wax figure was modeled on.ƒÆ''¢ƒ¢-¡'¬ƒ"š'
The two hours we spent at the museum was insufficient to pay attention to each of the wax figures. Among the figures that we admired were those of Elizabeth Taylor, Elvis Presley, Shirley Temple, Sammy Davis Jr., and Marilyn Monroe.
While at the Movieland Wax Museum, we took Junius into the Black Box for a horror movie-set experience. Junius hung on to me and kept his eyes shut.
After lunch, we crossed over Beach Road to the Kingdom of Dancing Stallions for the 2 p.m. show. The 45-minute dancing show of Andalusian horses put Junius to sleep. I regretted the money spent on his ticket.
The Movieland Wax Museum closed its doors to the public in 2004 after Six Flags Corp. sold it to new owners in 1985. Buena ParkƒÆ''¢ƒ¢-¡'¬ƒ¢-¾'¢s Believe it or Not! closed in 2009. It occurred to me that the law of the fish (the stronger devouring the weaker) applies well to American capitalism.
ƒÆ'-¡ƒ"š' Queen Mary and Spruce Goose
On another weekend (Saturday, 3 Sept.), we drove to Long Beach (current pop. 493,000), the fifth largest city in California located 20 miles/32 km south of downtown LA on the border of Orange County, to visit two offbeat attractions: Queen Mary and Spruce Goose.
The population of Long Beach has increased 43 percent since our 1983 visit.
The RMS [Royal Mail Ship] Queen Mary is a 1936 art deco ocean liner permanently docked at Pier 5 of the port of Long Beach. Wikipedia elaborates: ƒÆ''¢ƒ¢-¡'¬ƒ…-Roughly 200ƒÆ'-¡ƒ"š' ft (61ƒÆ'-¡ƒ"š' m) longer than the Titanic, the former Cunard Liner is famous for being the fastest in the world from 1936 to 1952, for its distinctive art deco design and for its use during World War II as a troop transport.ƒÆ''¢ƒ¢-¡'¬ƒ"š' The city of Long Beach purchased it in 1967 for conversion to a hotel and maritime museum. Queen Mary reputedly crossed the Atlantic 1001 times.
Spruce Goose is the nickname cynics gave the first Hughes H-4 Hercules flying boat that Howard Hughes flew on a trial run on 2 Nov. 1947. In 1983, when we visited, it was exhibited in a dome next to Queen Mary. We had to wait in long line for almost one hour to get into the flying boat, which was the forerunner of the modern aircraft industry.ƒÆ'-¡ƒ"š'  Since 1993, it has been housed at the Evergreen Aviation Museum in McMinnville, Ore.
After leaving the exhibits, we drove 12 miles northeast along the southeastern edge of the CSU Long Beach campus to El Dorado Park, where Junius had a lot of fun chasing the ducks prancing around the lakes. We returned to Fullerton about 7 p.m.
Update: Queen Mary (1126 QueenƒÆ''¢ƒ¢-¡'¬ƒ¢-¾'¢s Highway: Admission $30), which has been open to the public since 1971, faced near-bankruptcy in the late ƒÆ''¢ƒ¢-¡'¬ƒ"¹…"80s and early ƒÆ''¢ƒ¢-¡'¬ƒ"¹…"90s. It shut its doors to the public at the end of 1992 but reopened in February 1993. Delaware North Companies of Buffalo, N.Y., took over the management of the ocean liner in September 2009.ƒÆ'-¡ƒ"š' 
Long Beach has added several new attractions since our 1983 visit, e.g. the Aquarium of the Pacific (opened in 1998 on Rainbow Harbor) was perhaps intended as a replacement for the defunct Marineland in nearby Rancho Palos Verdes. The aquarium features a collection of some 12,500 animals representing 550 different species.
Another new attraction is Walter Pyramid (opened in 1994), formerly known as Long Beach PyramidƒÆ''¢ƒ¢-¡'¬ƒ¢¢"š¬'a 5,000-seat, indoor multi-purpose stadium on the campus of California State University, Long Beach.
(To be continued)
(The writer is professor of mass communications emeritus, Minnesota State University Moorhead.)
ƒÆ'-¡ƒ"š'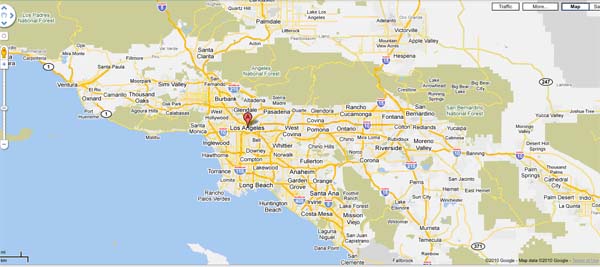 ƒÆ'-¡ƒ"š' Figure 1: Greater Los Angeles
ƒÆ'-¡ƒ"š' ƒÆ'-¡ƒ"š'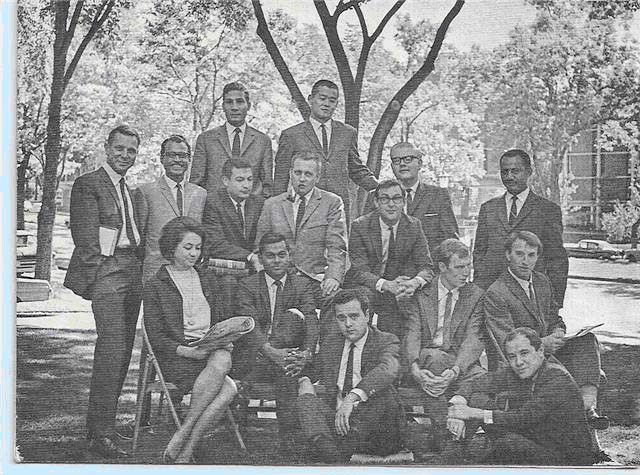 Picture 1: The writer (seated, second from left) with the World Press Institute Class of 1966-67. Seated with the writer (second from left) are Margaret Walsh (Australia), Pietro Banas (Italy and Royston Bull (UK). Seated on ground are Hector Olave Vallejos (Chile) and Federico Campbell (Mexico). Standing first row are Peter Studer (Switzerland), Ben Antao (India), Arturo von Vacano Alborta (Peru), Veikko Pajunen (Finland), Eduardo de Godoy Figueiredo (Brazil, deceased), Edward John Sheil (Australia) and Kebede Anissa (Ethiopia, deceased). Standing second row are Salama Ahmed Salama (Egypt) and Ko Shioya (Japan).
ƒÆ'-¡ƒ"š'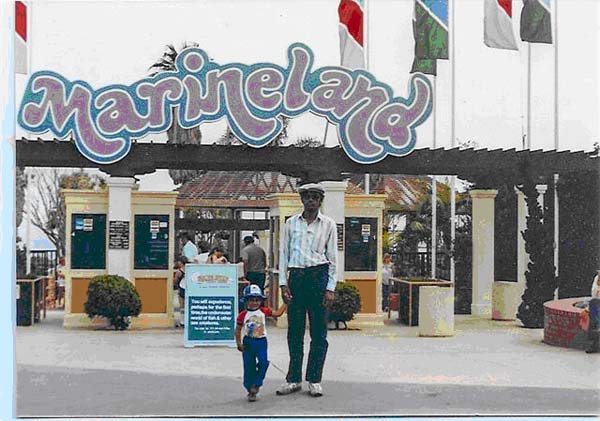 ƒÆ'-¡ƒ"š' Picture 2: The aurthor with his son Junius at now defunct Marineland (18 June 1983)