Deepavali Celebration at the Sri Lanka High Commission, London
Posted on November 21st, 2012
Press ReleaseƒÆ'-¡ƒ"š'  Sri Lanka High Commission London
Over 130 members of the Sri Lankan Tamil Diaspora and other Sri Lankan community members living in the United Kingdom participated at the Deepavali celebration organised by the Sri Lanka High Commission in London on 16th November 2012.ƒÆ'-¡ƒ"š' 
ƒÆ'-¡ƒ"š' The celebration commenced with a blessing and performing of Pooja by Sivasiri Ramanatha Kurukkal. ƒÆ''¢ƒ¢-¡'¬ƒ…-All Sri Lankans should unite irrespective of their religious beliefs and ethnic identity to develop the countryƒÆ''¢ƒ¢-¡'¬ƒ"š' Sivasiri Ramanatha Kurukkal said while blessing the country, His Excellency the President, High Commissioner and the staff.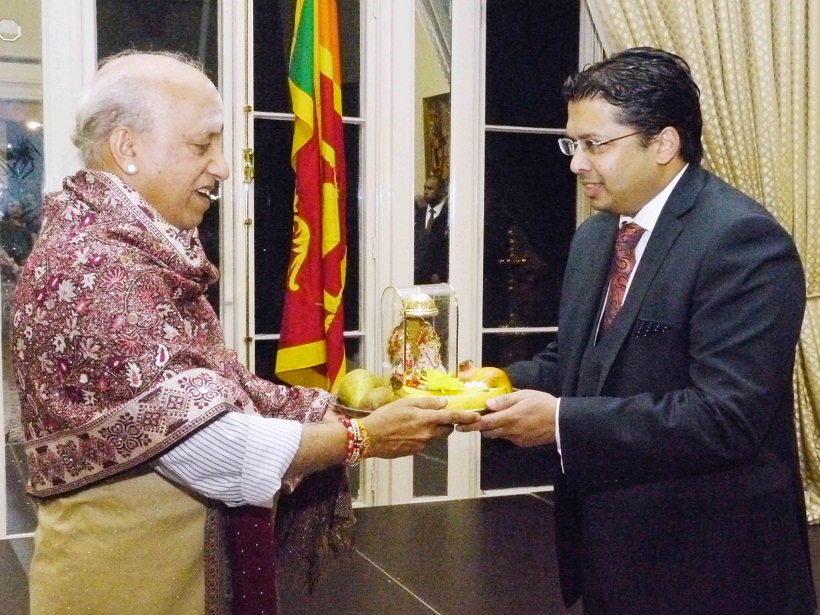 Recalling memories of his visit to Jaffna as a child, including the Nallur festival, High Commissioner Dr. Chris Nonis said that the environment created after the defeat of terrorism in Sri Lanka gives the opportunity to all to actively participate in the countryƒÆ''¢ƒ¢-¡'¬ƒ¢-¾'¢s growth. He described the substantial developments he had seen during his recent visits to the North and East. He added that Deepavali, the Festival of Lights, brings harmony, happiness, peace and represents the triumph of light over darkness, and said that it is particularly meaningful that we should celebrate this in Sri Lanka now that we have peace in the country and we have a wonderful opportunity to unite and work together with the diaspora so that all communities can reap the dividend of peace.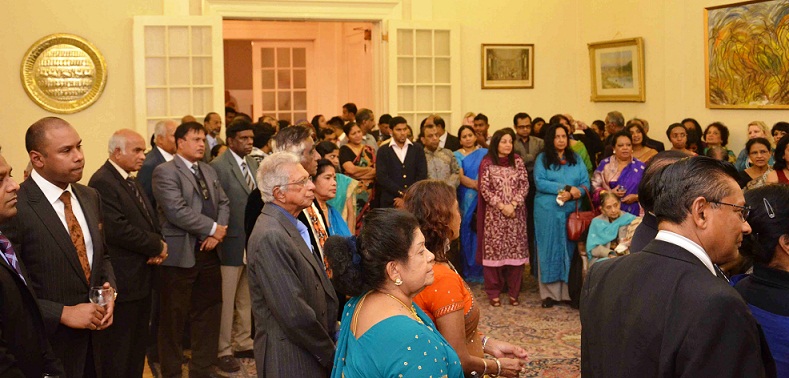 Brij Mohan Gupta, the President of the National Council of Hindu Temples, UK, during his Deepavali speech referred to the Multi-Faith Forum held at the Houses of Parliament chaired by him a few months ago, during which the Sri Lanka High Commissioner addressed the gathering, and he commended Dr. Chris Nonis for his exemplary leadership in bringing the different communities together. He added that unity is the message of Deepavali.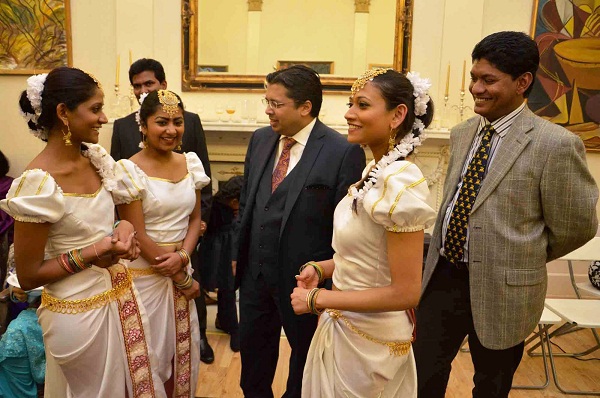 ƒÆ'-¡ƒ"š' Traditional Deepavali sweets and a Hindu vegetarian dinner were served at conclusion of the celebration. Many who attended the celebration appreciated and thanked the High Commissioner and the staff for organising the celebration according to the Hindu traditions and specially for conducting the event in Tamil as well.
ƒÆ'-¡ƒ"š' 
Sri Lanka High Commission
London
20th November 2012