HRH PRINCE CHARLES CONFIRMED TO ATTEND THE COMMONWEALTH HEADS OF GOVERNMENT MEETING 2013 IN SRI LANKA
Posted on May 7th, 2013
Media Release  The High Commission of Sri Lanka London
The Royal Household today confirmed that His Royal Highness the Prince of Wales, Heir to the Throne, will represent Her Majesty the Queen at the Commonwealth Heads of Government Meeting (CHOGM) in Sri Lanka this November. HRH Prince Charles has previously represented The Queen as Head of the Commonwealth in the past, including at the Commonwealth Games 2010.
Her Majesty celebrated her 87th Birthday this April, and unfortunately had to cancel her attendance at the Commonwealth Day celebration in March this year at London's Westminster Abbey after many years, due to Her Majesty being indisposed, and having been recently hospitalised.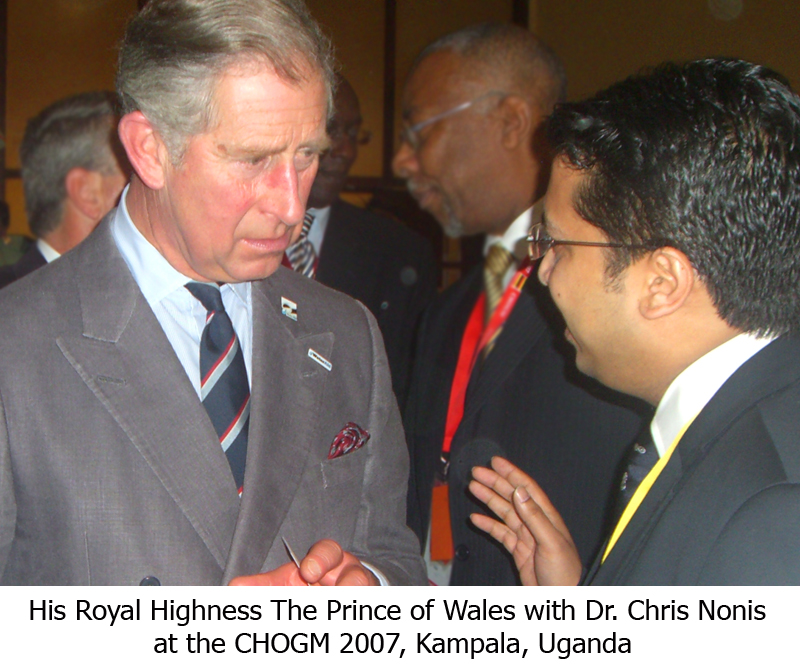 Buckingham Palace stated that this decision reflects the wish of Her Majesty at this time in her reign to limit her long distance travel.  In addition, several other members of the Royal Family represented Her Majesty on a number of long-haul visits to Commonwealth countries during the celebrations of Her Majesty's Diamond Jubilee last year.
His Royal Highness the Prince of Wales has always taken an active interest in supporting and encouraging the Commonwealth and its values, and attended the 2007 CHOGM in Kampala, Uganda. Whilst paying enormous tribute to Her Majesty's continuing dedication and deep sense of duty to the Commonwealth, Sri Lanka warmly welcomes His Royal Highness, the Prince of Wales, to Colombo, Sri Lanka, for CHOGM 2013.
The High Commission of Sri Lanka
London