Goodbye Mahbubul Alam Dangoria
Posted on June 8th, 2014
By Nava Thakuria
It was a December evening of 2001, when I first met Mahbubul Alam, veteran journalist of Bangladesh, in the office The Independent, a prominent English daily newspaper published from Dhaka. In fact, he was the first Bangladeshi editor, whom I knew and occasionally talked to him from my home city (Guwahati of northeast India). At that time, the internet communication facility was not mush popular in Assam and Guwahati with a population of 15,00,000 had hardly five internet cafes. The rate was much higher like 60 rupees per hour.
I browsed the e-mail contacts of  The Independent and sent a mail addressing the editor with an interest to write for him from Assam.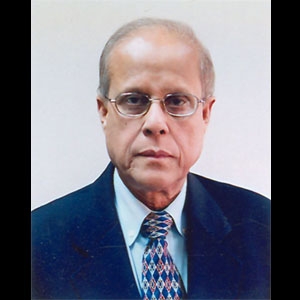 Moreover I wanted any contact number of Dr Muhammad Yunus, the pioneer of micro-finance and Grameen Bank of Bangladesh. At that time, Prof Yunus was not much popular in our region. Of course, he was well known in Bengal.
I generated the idea (and interest) to meet Prof Yunus following a long article in Desh, a Bengali magazine published by the Kolkata based Ananda Bazar Patrika group. It was a cover page story with the projection of Prof Yunus getting the Nobel award for Economics in the coming years. The economist turned banker received the prestigious award (jointly with the Grameen Bank)  five years later, of course, not for Economics, but peace.
Two or three days later, I got an e-mail from the office of The Independent, where it was said that its editor (Mahbubul Alam) welcome me to Dhaka any time. Moreover the mail had mentions about three telephone (all were fixed line) numbers of the  Grameen Bank head office in Dhaka.
I dialed up the numbers and finally fixed a tentative date for an appointment with Prof Yunus. The respondent said I can have at the most 30 minutes with the managing director of the bank in his office at Mirpur in Dhaka. I agreed happily.
Till then I had not applied for visa to visit Bangladesh. And I had no idea about the hurdles getting visa for an Indian journalist to visit Bangladesh (or vice-versa). Soon I travelled to Agartala, the capital of Tripura, which is adjacent to Akhaura locality of Bangladesh by bus.
With some troubles I got the visa for probably a week from the Bangladesh consulate office in Agartala. And accordingly I entered Bangladesh through the Akhaura check post next day. After one hour of cycle rickshaw and three hours of passenger train journey I had finally arrived in Kamalapur railway station of Dhaka.
Getting inside a budget hotel near to the station, first thing I did…called the office of The Independent to put me to the editor.
Mahbubul Alam was on the other side of the telephone.
Oh, you have arrived. Are you coming to my office now?" asked the editor.
It was already 8 pm (Bangladesh is ahead of India with 30 minutes).
Moreover I had no idea about the city. But contrary to my hesitations,  the editor make me easy with his soft voice, You can come now. I am relatively free at this moment."
Alam Dangoria (we the Assamese use the word Dangoria for some one respected) also guided me to reach his office by a baby taxi or even on a rickshaw. I took a rickshaw from the front of the hotel, as it was cheaper and the rickshawala convinced me that he knew the location.
After 20 minutes of evening rickshaw ride in the crowded Dhaka city, I had arrived in Karwan Bazar locality, where the office of The Independent was located at that time, before shifting to its permanent address to Tejgaon locality.
The lady receptionist smiled at me before I introduced myself. She guided me to the chamber of Alam Dangoria. I entered and found a clean-shave gentleman sitting on the chair comfortably with series of questions ranging from the black magic of Mayang to lush-green tea gardens of Assam to insurgent outfits of northeast India.
That was the beginning and we maintained our warm relationship for all these years. Whenever I visited Dhaka, I made it sure that I would have a cup of tea with Alam Dangoria. Even I wrote news based articles for his newspaper for some years from Guwahati.
So the news was heartbreaking for me-Mahbubul Alam, former editor of The Independent passed away in a hospital in Dhaka today (June 6,2014) at the age of  78, reported Bangladesh media outlets.
Alam Dangoria started his journalism career with Associated Press of Pakistan in 1957 and retired as the editor of The Independent last year after serving the  newspaper for 18 long years. He also edited the weekly Dialogue, Bangladesh Sangbad Sangstha and The New Nation.
He was involved with the Bangladesh Press Council, Press Institute of Bangladesh, National Press Club, Newspaper Owners' Association of Bangladesh etc time to time. A tireless preacher of democracy and free thinking, Alam Dangoria also lectured on various Bangladesh affairs in different universities of USA.
Hailed from Munsiganj, Alam Dangoria completed Masters in Political Science from Dhaka University. Besides journalism, he served the Bangladesh government in various capacities from an adviser to the caretaker government, spokesperson to Bangladesh foreign ministry to press counselor to an ambassador to Bhutan.
Bangladesh President Abdul Hamid, Prime Minister Sheikh Hasina, BNP Chairperson Khaleda Zia, Speaker Shirin Sharmin Chowdhury ete have expressed grieves in separate condolence messages at the demise of Alam Dangoria, who left behind three daughters, now living in America with other close relatives and well wishers.
I may visit Dhaka again very soon, but my stay in the noisy capital city of Bangladesh will never be the same. This time I will miss the cup of tea with the soft spoken gentleman. Good bye my beloved editor and friend in a foreign city. May the Almighty keep Alam Dangoria's soul in compete rest and peace!
The writer is a Guwahati (northeast India) based journalist