Should Sri Lanka's civilizational values be replaced with animal cruelty & export of goats for slaughter?
Posted on December 1st, 2016
Shenali D Waduge
What we are seeing is a clash of values with people now needing to decide to return to the simplistic, full of compassion and humane lifestyle that existed pre-colonial or the valueless, animal unfriendly and compassionless society that was introduced after colonial rule and through capitalistic-liberal ideology which is collapsing before our very eyes. The West are departing from the capitalist liberal value systems and are embracing the humane and compassionate ideologies while Asia now hypnotized with greed, hunger for profit, power and glory are moving towards the destructive path that the West is now aborting. We should not turn our back to a supreme culture and value system that was part of our national identity. There can be no virtue in animal export for profit. This venture through private parties must stop forthwith.  
How we once lived
Oh! Great King, the birds of the air and the beasts have an equal right to live and move about in any part of this land as thou. The land belongs to the people and all other beings and thou art only the guardian of it". There were the famous words by Arahat Mahinda to King Devanampiyatissa over 2300 years ago.  
The words led to all Sinhale Kings by royal edict protecting animals. Protecting animals became a National Culture – a National Value – a National Tradition influenced by the tenets of Buddhism that guided pre-colonial royal rule. 
Capitalist ideology is all about profit at any cost. Open markets, liberal policies mean that everything ends up a commodity with a price value. Nothing is protected and everything is up for sale and profit. Yet, even the most powerful first world countries suffer malnutrition, hunger, lakhs are on food stamps, millions are homeless – they are not better off than those in the third world suffering the same. So what or where is the development when 1% own the same as the 99% own in total? Imperialistic manoeuvres are today being challenged. Former colonial rulers are all facing chaos in their own nations. The pendulum is shifting – days of plunder and pilfering are numbered. People themselves are reaching out to fundamentals of living. Many are embracing the more aesthetic way of living.

Countries like China are rising on their own terms protecting their language, culture and their history. Sri Lanka needs to do the same. No profit can come by compromising the national identity of the country to embrace cultures that are foreign to us. We do not need to copy cultures when we have a rich history that countries some of us are copying envy. We need to preserve that identity not destroy it. Our identity must align with our pride and knowledge of the wonderful ancient irrigation works, the magnificent Buddhist structures/temples and the animal-friendly culture that existed which even the South Indian invader Elara followed.    
Our identity was ceded by our own in 1815, the same is being done exactly 200 years later.  
Sri Lanka built an animal friendly cultural heritage including the world's first wildlife sanctuary at Mihintale under the direction of King Devanampiyatissa. Under the rule of Buddhist Kings for a period of over two millennium, animal sacrifice was not permitted under any circumstances. Until the fall of the Kandyan Kingdom in 1815 the slaughter of cattle was completely prohibited.
The total disregard for the norms of the older Buddhist culture will not ensure peaceful co-existence. Religious rights have limits. They end when harm or pain prevails to either man or animal.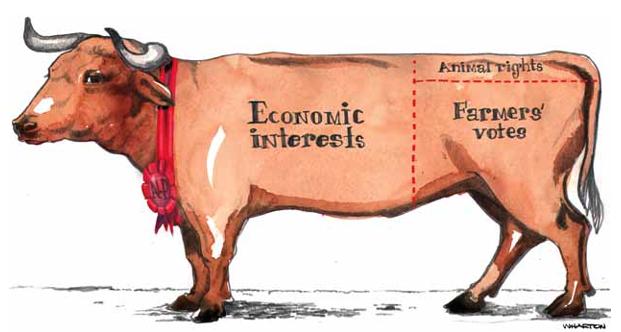 Just look at this video to understand the anguish of animals https://secure.animalsaustralia.org/take_action/festival-of-sacrifice-2016/int?r=1. The investigation shows there is nothing 'humane' in the sacrifice of animals. These animals have their eyes stabbed, tendons slashed, and throats clumsily cut open.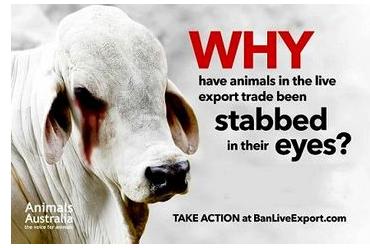 We were known as a Dharmaishta Society wherein all Kings governed the nations upholding the principals of Dasa Raja Dharma – these royal decrees highlighted the legal and social structure of Sri Lanka. Our people were known as the Aryavamsa (noble race). These values and cultures should not be compromised just to pave way for failed experiments of liberalism, multiculturalism, reconciliation and capitalism. 
The high moral and ethical governance changed with the arrival of colonial rulers and practisers of Abrahamic faith – animals were cruelly killed, slaughtered for rituals, sacrifices and became a prize treat at the dinner table. Millions and millions of animals have been cruelly laid to rest. Yet, we can be happy that it is in these Western nations that movements and individuals are rising against animal slaughter, ritual slaughter, against the live export of animals. Ideally, it is the Asian dharmic religions who should be leading the way.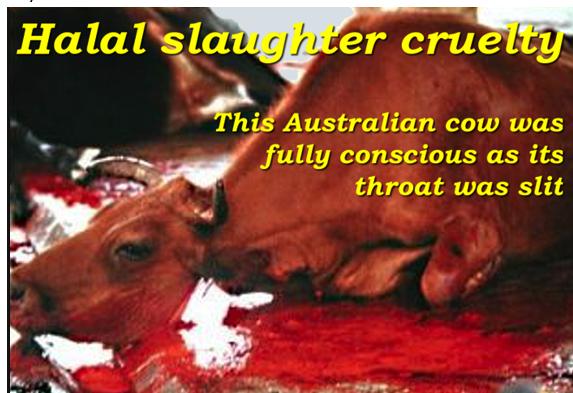 How can anyone merit from taking the life of another – eating an animal sacrificed? There is no such thing as blind faith. People need to realize that there is no blessing in killing a life.People know what is right and wrong. They all have a choice. Life is precious to everyone even non-human sentient beings.  
However, we are shocked to hear that the Government of Sri Lanka has decided to export live animals to be slaughtered.  
Goat export, a profitable venture' was the news caption of a daily newspaper. One Farhath Amith claims that Sri Lankan exporters can contribute more to the economy by exporting goats! In fact we have come to know too late that goats had already been exported by airfreight to Maldives in 2015. These goats were just 6-8months. Is that no different to shipping a new born baby just 6-8months old? How would both mother and baby feel emotionally? In another news story titled Sri Lanka exports goats to Male' we are told that Sri Lanka has started shipment of goats to Maldives through a private firm. It is tragic that Sri Lanka's culture has stooped this low. We are exporting women slaves to Middle East and now we are breeding animals to be sent for slaughter and people are calling this as profitable export. Is there no better ways to make a living or earn profits? Must Sri Lanka give up its core values to allow local businessmen insensitive to Buddhist culture and values to denigrate the image of Sri Lanka?  
A minority religious faith and minority ministers have no right to use their religious privilege to make state policy destroying the cultural ethos and fundamentals practiced for centuries! 
All living things fear being beaten with clubs.
All living things fear being put to death.
Putting oneself in the place of the other,
Let no one kill nor cause another to kill.
Dhammapada verse no. 129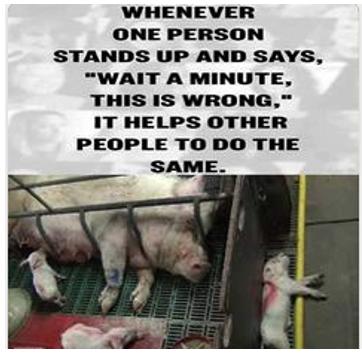 Shenali D Waduge
http://www.ft.lk/article/561129/Sri-Lanka-exports-goats-to-Maldives
http://www.animalsaustralia.org/investigations/live-export/
http://www.sundayobserver.lk/2016/11/27/goat-export-profitable-venture