SWEDISH COMPANY RUN SHORT OF GARBAGE-News Item
Posted on December 13th, 2016
Dr Sarath Obeysekera
Technological advances in Sweden is ahead most of all the developed nations .We  just contacted a Swedish Company ,which designs and assembles garbage baling units and installed all over the world.
Pls see the attached video
https://www.dropbox.com/sh/ifwmn8spk93icv6/AADC7101NdPEidWK_ZYL3Amha?dl=0&preview=aMSW+AirLaVille+CH+05_16.mov
My proposal has been to obtain above baling technology and assemble the units in our local workshops and propose to install few in many garbage dumping locations.
Other proposal was to enclose the baled garbage units into a concrete box or a cylinder           ( like the ones used for sewage tanks and use them as Sea /Land Reclamation or Canal Bank protection etc .
Our problem is that Megapolis is still struggling with few investors who are trying find finances for the project and keep delaying the implementation .As highlighted in one of my previous opinion snippets, Sri Lankan Bureaucracy and Politicians have no vision. So called experts are worse than garbage who have no clue how to implement .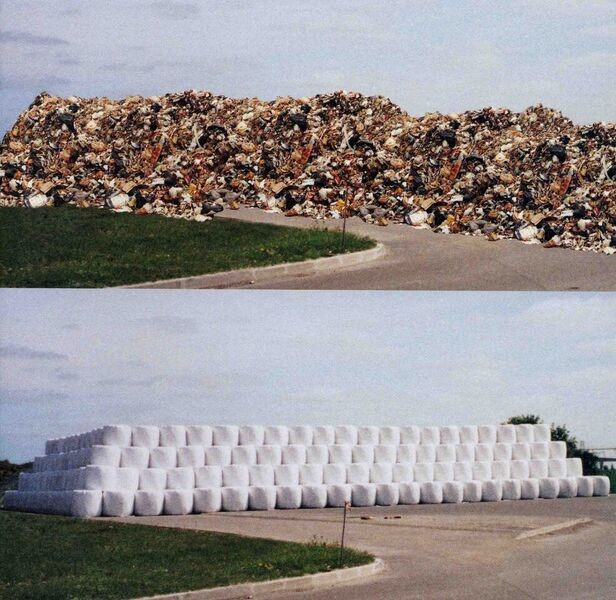 State should spend some money ( may be at the cost of two limousines for  MP' would suffice )  import few such baling units ,install in the main garbage dumping grounds in Meethotamulle and Karadiyana and start baling the garbage .Then private investors should collect the garbage at a premium and burn to generate energy .
There may be companies who will import the units on the condition that Government gives a guarantee to pay the financing loan to buy the units .
If the state allows a team of private investors to implement such program  ( may be as per  the new Special Provisions Act  a  under Super Minster to implement such program ,I am sure that the Garbage Problem will be eliminated for good