Cabinet rejects moves to decriminalize homosexuality
Posted on January 18th, 2017
 Courtesy The Daily Mirror
The Cabinet is reported to have rejected surreptitious attempts buy some to decriminalize homosexuality.
A new provision has been included, under women's rights, in the draft on the Human Rights Action Plan seeking not to discriminate anyone on sexual orientation. Some ministers are reported to have protested at yesterday's Cabinet meeting saying it was yet another surreptitious attempt to recognize homosexuality.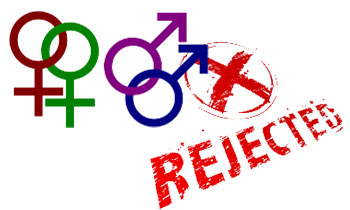 The HR Action Plan was developed through an inter-ministerial process, with the leading role played by the Foreign Affairs Ministry.
It contains proposals to address Sri Lanka's human rights responsibilities under international human rights instruments, on a voluntary basis. The process adopted to evolve the draft ensures that it represents expectations of all segments of Sri Lankan society, in keeping with the mandate received by the National Unity Government to promote good governance, rule of law, democracy, human rights, and reconciliation, and achieve durable peace. (Kelum Bandara)