Unveiled by the OLA Manuscripts
Posted on April 30th, 2017
By, Professor Nishan C. Wijesinha
First of all I want to thank Fran Diaz for appreciating my article on ORIGINS OF SRI LANKA ACCORDING TO THE OLA MANUSCRIPTS" which was posted on April 21st, 2017.
This is another mystery unveiled by the OLA Manuscripts.
From the first coronation of King Maha Kalasena, it was customary that a special oath was pledged to honor and safeguard the merits of The Dharma and its Springfield the Sinhala Nation and the people of its origin; by placing the hands on the sacred Ark of the covenant; which was a golden Ark which carried the sacred Cowry sea stone which marked the wealth of the ocean upon the motherland, and the Dharma foot meditative stone; which marked the walk in the Dharma; before the sacred council of the Buddhist High Priests of those golden days.
These sacred monuments are preserved to this date without its golden ark in sacred private custody; where through greatest difficulty I was able to get its photos, to show the world of the unique heritage of the true nature of the ancient Sinhala Kingdom as of then.
Sacred Cowry sea stone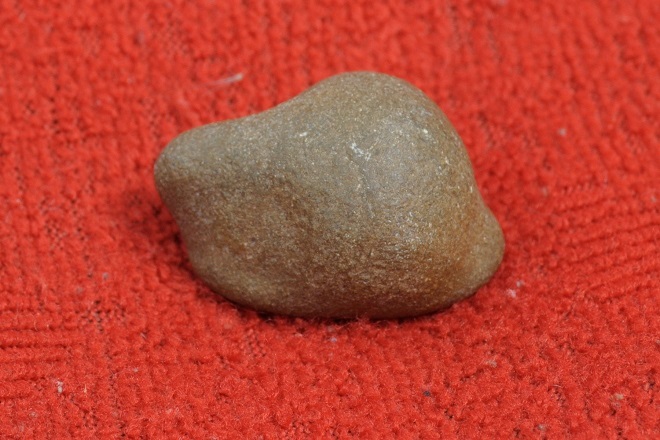 Dharma foot meditative stone