WESAK CELEBRATIONS IN MALAYSIA
Posted on May 13th, 2017
Sumanananda Premseri 
Wesak was grandly commemorated througout Malaysia this last one week with thousands of devotees thronging temples and Buddhist centres in all 14 states of the country, where Wesak is a national public holiday, offering flowers, incense, candles, oil lamps, electric lights, etc and receiving blessings from monks and nuns. Buddhists make up 19% of Malaysia's population and all three major Buddhist traditions of Theravada, Mahayana and Vajrayana are present here.
The Prime Minister, Datuk Seri Najib Tun Abdul Razak attended a Wesak Tea reception organized by the Joint Wesak Celebrations Committee which was attended by Ministers and also heads of various religious faiths.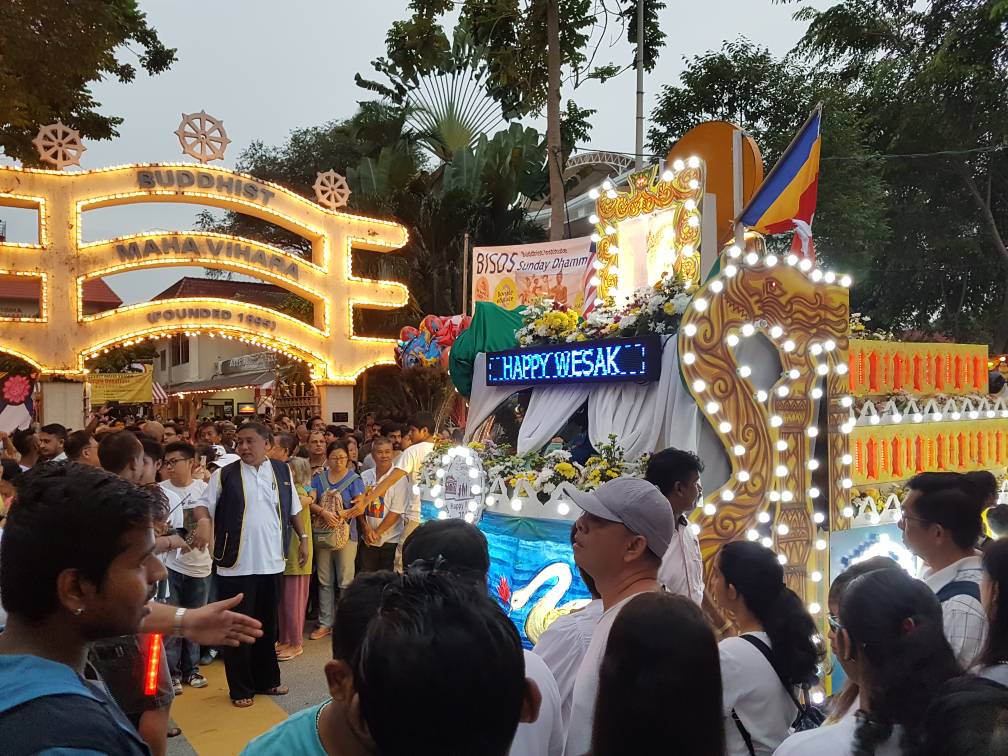 Wesak candle light and float processions were also held throughout the country. In the capital, Kuala Lumpur, about 80,000 people headed towards the 122 year old Buddhist Maha Vihara which was founded by Sri Lankans who had migrated to Malaysia. The temple was a hub of activity. At the Wesak Dansal, about 15,000 packets of free vegetarian lunch were distributed and free cups of soya bean and juices were distributed throughout the day. An organ and blood donation campaign was held with more than 500 people successfully donating blood, after tests and checks by doctors. 
Thousands of free Buddhist books touching various aspects on Buddhism in 26 languages were distributed to the public which included Asian, European, African and South American languages. Hundreds were queuing to blessed by monks in the Main Shrine Room, built in 1894 and outside the towering International Buddhist Pagoda, built in 1971 where a relic of the Buddha is enshrined within a receptacle placed at the pinnacle. An Eight precepts observance program was also held.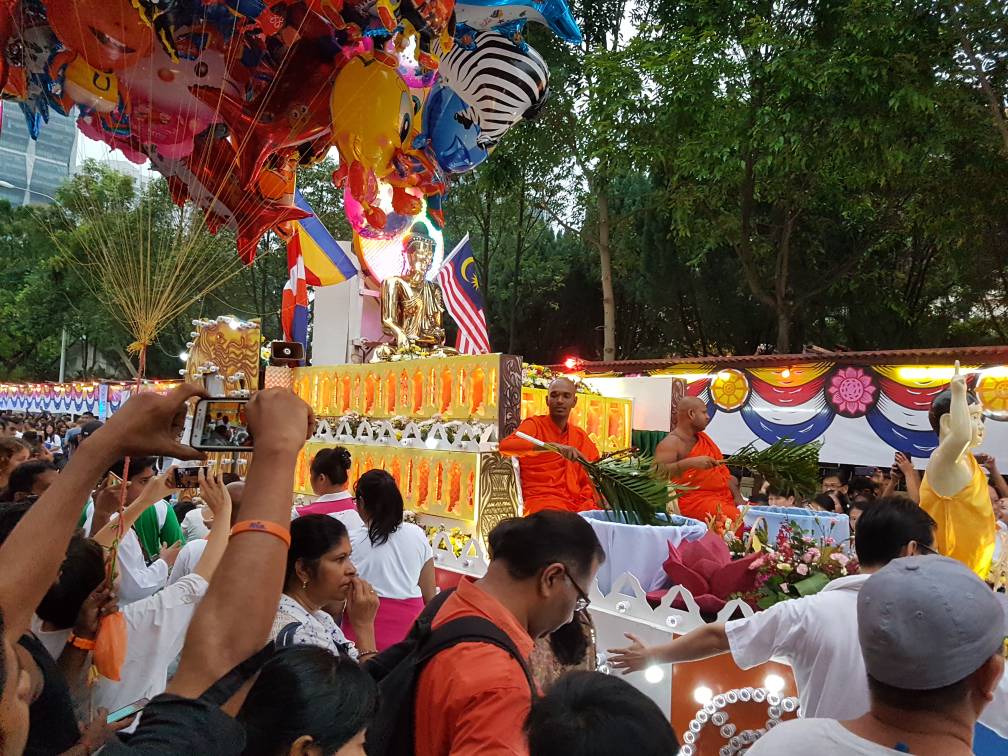 On Wesak night, Federal Minister Datuk Seri Liow Tiong Lai launched the Wesak float procession which saw about 30,000 Malaysian Chinese, Indians, Sinhalese and Buddhist of various countries such as Sri Lanka, Bangladesh, India, Nepal, Myanmar, Thailand, Cambodians, etc participating in a candle light and float procession of 20 colourfully decorated floats.