Govt. withdrew 150 warrants on LTTE terrorists: Udayanga
Posted on February 20th, 2018
Thilanka Kanakarathna Courtesy The Daily Mirror
Although the yahapalana government is attempting to obtain an Interpol 'Red Warrant' on him it had withdrawn some 150 some such warrants including those issued on former LTTE terrorists because of the influence by Tamil politicians, former envoy Udayanga Weeratunga said today.
He said in a statement that he was informed by several media reports that Red Warrants issued on terrorists, drug traffickers and other criminals had been withdrawn based on requests made by the Sri Lanka Police.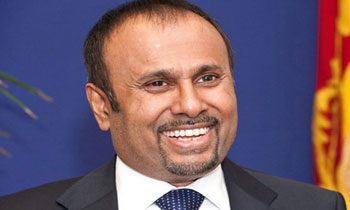 However, he said the government had asked Interpol to issue a Red warrant on him who did not have previous offenses other than for failing to appear in Court to record a statement and that Interpol had issued a 'Blue Warrant' on him following the second request made by the Sri Lankan Government,
Mr. Udayanga said he was arrested at the Dubai Air Port on February 4 based on false information provided by the government to the United Arab Emirates (UAE) however he was later released after confirming it was only a blue warrant that had been issued.