From supporting LTTE to DMK's alleged involvement in 2G Scam, how controversies hit Karunanidhi
Posted on August 8th, 2018
Courtesy DNA
While the Indian political class has mourned the death of DMK President M Karunanidhi, there is a lot written about the political legacy that comprisd eight decades.
The legacy that has seen some landmark moves have also been marred by controversy over the years.
The 94-year-old leader breathed his last at the Kauvery Hospital in downtown Chennai at 6.10 pm on Tuesday after waging a grim battle for life for 11 days. He had not made any public appearance for about two years due to failing health.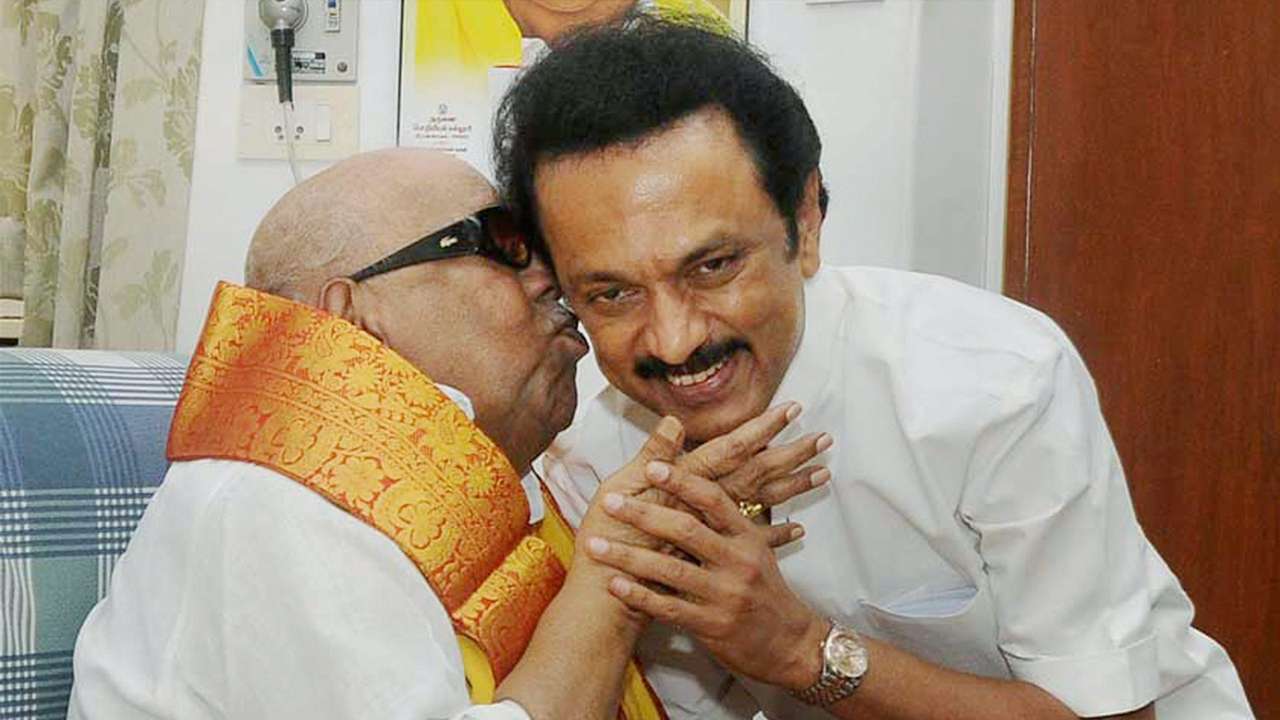 , PT
Here's a look at some of the controversies that he has been involved in
Connections with LTTE
The Justice Jain Commission that oversaw the investigation into former Prime Minister Rajiv Gandhi's assassination indicated that Karunanidhi for abetting the LTTE. Although the DMK Chief was acquitted, he had later claimed in an interview that he was 'good friends' with LTTE Chief V Prabhakaran
2G Spectrum Scam
A report by the CAG of India revealed that 2G, or second generation licenses for mobile networks, were given at throwaway prices instead of carrying free and fair auctions. The then Telecom minister, A Raja, denied all charges and said that the decisions were made after then-apprising PM Manmohan Singh. A Raja was arrested in 2011 on charges of cheating, forgery and conspiracy. The primary allegation on A Raja was of allocating airwaves and licenses for cell phone networks in exchange for bribes. According to allegations put on DMK MP Kanimozhi, he had played a major role in facilitating the 217-crore bribe from Swan Telecom to Kalaingar TV, the propaganda arm of the DMK party.
Statements on Lord Rama
Karunanidhi questioned the existence of the Lord Rama. He said, It is said that there was a God thousands of years ago called Rama. Do not touch the bridge built by him. I ask who is this Ram? Which engineering college did he graduate from?"
Sarkaria Commission
The Tamil Nadu government will file a case against former chief minister M Karunanidhi, based on Sarkaria Commission recommendations on the Veeranam scandal, Chief Minister J Jayalalitha had said.
In the final report, the Sarkaria Commission came to the following conclusion on the allegations on the Veeranam scheme. "It has been established that Shri. Karunanidhi, abusing his official position as Chief Minister, actuated with the motive to unduly favour Sathyanarayana Brothers with the award of the contract for the Veeranam project, directed the Chief Engineer, Shri. Hussain, to tailor his recommendations on the tenders in such a manner as would enable the Government to accept the tender of Sathyanarayana Bros."