Cabraal-led Expert Committee for economic crisis: Joint Opposition JO
Posted on October 17th, 2018
Kalathma Jayawardhane Courtesy The Daily Mirror
Former President Mahinda Rajapaksa had decided to appoint a Special Economic Committee headed by former Central Bank Governor Ajith Nivard Cabraal, to look into the economic crisis in the country, and to provide recommendations, the Joint Opposition (JO) said today.
JO member MP Wimal Weerawansa told a news conference that a decision had been taken in this regard during the JO's Party Leaders' meeting headed by Mr Rajapaksa Tuesday evening.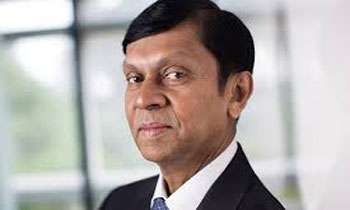 He said the Special Committee of Experts would be appointed in the coming days.
The Special Committee will look into the current economic situation in the country and a report will be issued at the end," Mr Weerawansa said.
The report will contain steps and suggestions to mitigate the economic crisis," he said.
He said the Committee would assist in safeguarding the country and its economy at this critical juncture.