Can Dubai teach Sri Lanka lessons on drugs? – EDITORIAL
Posted on February 15th, 2019
Editorial Courtesy The Daily Mirror
The drug issue in Sri Lanka made everybody look beyond drug lord Makandure Madush because a leading musician and his son were also among those arrested in Dubai.
Now the focus is on singer Amal Perera who is said to have been at a party where, according to Sri Lankan media, drugs had been used by some of the guests.
Perera's involvement blows the drug related issue out of proportion and we now even see that much money is spent to hire lawyers and get the artiste released. If Madush's arrest warranted media attention, a star like Perera being among those arrested made patrons read stories about them in their favourite daily newspapers like browsing through detective thrillers.
A Sri Lankan lawyer appearing for the release of Perera and such a fuss being made to even approach the Consulate in Dubai to facilitate this arrangement, shows the clout those moving in a drug ring have when there is a brush against the law.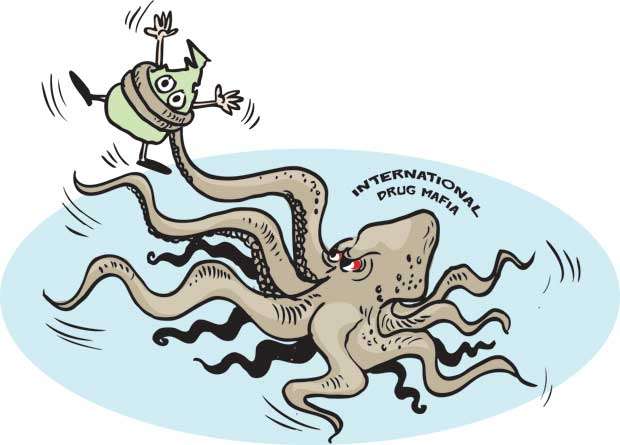 While we do sympathize with the family members of Perera, who are in Sri Lanka who see their mental peace being disturbed, it is logical to reason that renowned artistes like Perera should have known with whom they are dealing before attending such parties thrown at overseas locations. It is a little alarming to know that Perera, who is a father, had accompanied his son, also a singer, to the party; exposing his offspring to a crowd which probably was dependent on substance use.
If we are to campaign for the release of Perera then what about other Sri Lankans who are languishing in Dubai prisons for similar offences? It is reported that the Sri Lankan Consulate in Dubai had not shown any willingness to appeal for the release of the singer stating that such a move would be unfair because there are as many as 6000 Sri Lankans who have been sentenced and are in the custody of Dubai Police.
As for Madush, the authorities have caught a big fish. There is great significance in Madush being captured overseas, especially in a country where there is zero tolerance for drug trafficking. We hear reports of drug related cases in Dubai excessively dragging on and the penalty could be as harsh as the wrongdoer being beheaded.
In this wake we also get to hear the Sri Lanka Police complaining to the Prime Minister that the law enforcement officers can't eradicate the drug menace from society because of interference by politicians. Premier Wickremesinghe in his response to the complaint by the Police had said that the Independent Commission is essential in ridding the society of drugs.
Critics maintain that those trafficking drugs and those who use them expose their loved ones to untold troubles. Now we hear of some vehicles parked at the residence of an individual who is a relation of someone Madush closely associates with being seized. Drug related issue are not only complicated when arrests are made we also see wheels within wheels! For the record a senior police officer has confirmed that plans are afoot to confiscate the properties of as many as 50 underworld gang leaders, including those of Madush. These investigations are to be carried out to determine whether such assets were used in earnings which came through drug trafficking.
Right now only the United National Party has been bold in making a statement in favour of eradicating drugs from the society. UNP MP Hector Appuhamy had said at a recent press conference that the Green Party would fully back the eradicating of narcotics from the society. It is common knowledge that drug lords do move closely with a large number of politicians and fund their election campaigns. It is this link drug lords have with the Politicians which makes the iradicating this menace from the society a herculean task.
It seems that Madush's capture would jolt the drug business in this island from the perspective of unsuspecting refined individuals. But from the perspective of those dealing with drugs the perishing of Madush would only give rise to a new drug king till he too is nabbed.