Another land plot used for terrorist activities identified in Riditenna
Posted on May 7th, 2019
Courtesy Adaderana
A 25-acre land plot in Riditenna area of Valaichchenai police division has been identified as a site occupied by the terrorist group responsible for the suicide bombings on Easter Sunday.
The Criminal Investigation Department, officers of Valaichchenai Police Station and the Police Special Task Force had carried out the search yesterday (06).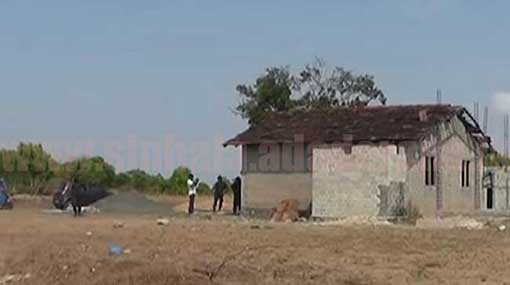 Said land plot had been used by the terrorist for various activities, according to the security forces.
On April 23rd, the owner of this 25-acre land was arrested by the Valaichchenai Police and later handed over to the CID for further investigations.
Interrogations into the suspect had led the security forces to search this piece of land, where 220 sticks of gelignite, a motorcycle and other equipment were also seized.