'Please give me another chance' – Shramantha
Posted on November 14th, 2019
Courtesy The Daily Mirror
In an open letter, Shramantha Jude Jayamaha, who was convicted over the Royal Park murder and released on a presidential pardon recently, requested society to give him another chance.
I ask for your understanding, because that is the kind of country we live in – where there is hope for even the worst criminal and mercy and forgiveness is a way of life. Please give me another chance," he said.
In a lengthy letter, Mr. Jayamaha elaborated on his story, his family background, the murder, conviction, prison life and the pardon.
He said he has no adequate words to express his grief towards what has come upon the Johnson family and said he was so ashamed for what has happened.
The letter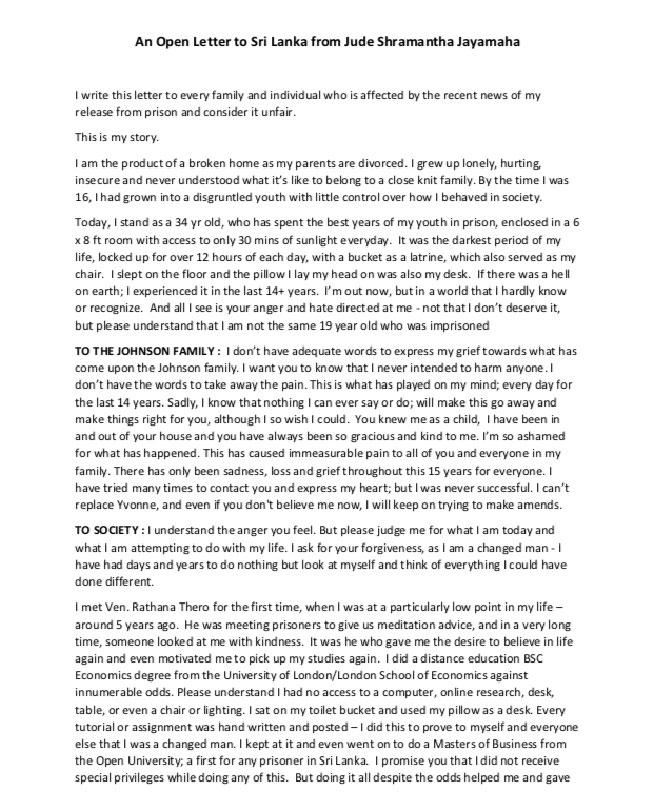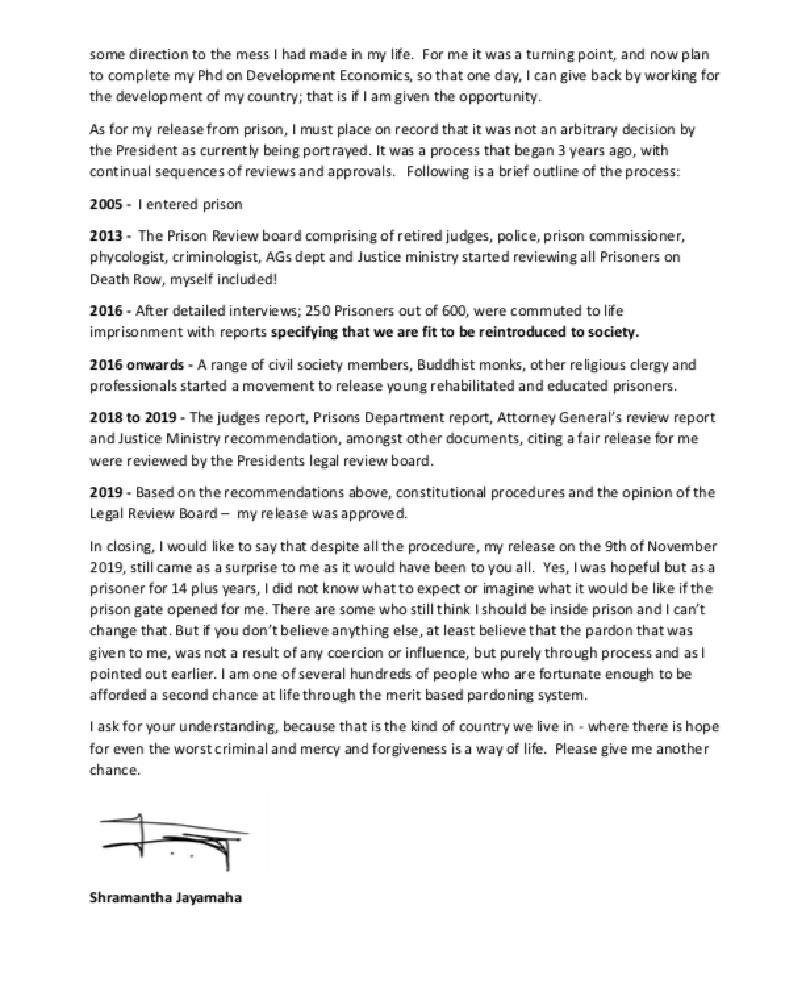 Comments – 23