President Gotabaya Rajapakse : Ban LTTE with Logo/flag/tree/flower & all LTTE insignia
Posted on December 19th, 2019
By shenali Waduge
The Liberation Tigers of Tamil Eelam is banned by Sri Lanka, US, India, UK, EU, and in total 32 countries. However, inspite of the ban it is shocking how LTTE emblems, flags and other insignia are being used. LTTE is banned for its terrorism and quest for Tamil Eelam. Therefore, the legal luminaries must clearly indicate that the ban includes Tamil Eelam to separate Sri Lanka. With legal loopholes legally addressed, the GoSL must advise all of its overseas missions to engage the foreign countries, their governments & police and ensure that LTTE Diaspora do not use any of the legally banned emblems and insignia. Given that the 32 countries have banned LTTE they would need to revise and include the additional elements Sri Lanka is requesting them to include in the ban which Sri Lanka regards as violations associated with the LTTE.
LTTE flag is the National flag of Tamil Eelam.
The tiger flag Pulikkodi" was conceived by Prabakaran for the Liberation Tigers of Tamil Eelam in 1976. While Prabakaran was in Madurai, Tamil Nadu he got an Indian artist to draw it.
Prabakaran wanted the head of a roaring tiger, paws outstretched, 2 rifles and 33 bullets in a circle ringing the tiger's head.
What is noteworthy is that the flag was linked to the martial history of the Tamils of India.
The Tiger is the symbol of freedom fighters of the Tamil Tiger movement. 31 bullets are depicted with 2 crossed bayonets.
Ironically, the 33 bullets commencing in 1976 counting 33 years ends in 2008.
https://www.newindianexpress.com/states/tamil-nadu/2009/apr/09/madurai-artist-sketched-ltte-logo-39586.html
LTTE's Tamil Eelam flag was adopted as the National Flag of Tamil Eelam on 21 November 1990. It was the first time the flag was hoisted as the National Flag of Tamil Eelam by Prabakaran during the LTTE Heroes Day
National Symbol is the LTTE leader though with his demise in May 2009, LTTE and Tamil Eelam has virtually no National Symbol.
In 2005, the LTTE released a guide providing instructions and explaining the correct usage of the Tamil Eelam Flag. The guide written in Tamil specifies the regulations for flying alone or with national flags of other countries, and for general handling of the flag (good to get a copy of this and have it translated)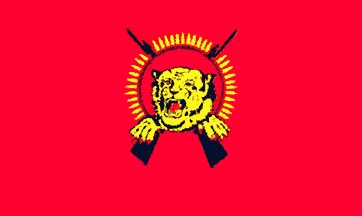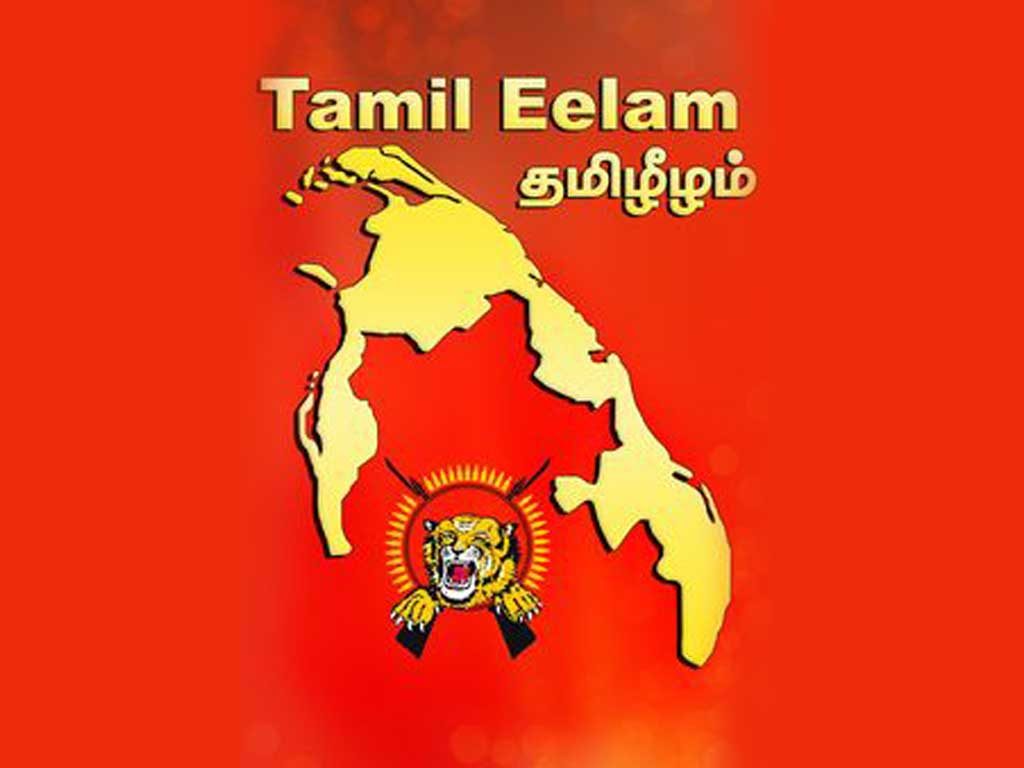 LTTE/Tamil Eelam National Anthem
Eruthu Paar, Kodi Eruthu Paar" (Look the Flag is Rising) is a Tamil song, written by Puthuvai Rathinathurai,
LTTE/Tamil Eelam Flower
"Karthigaipoo" or Gloriosa Lily (Botanical name – Liliaceae Glory lily or Gloriosa superba)
This too was adopted on 21 November 1990 as it contained colours of the Tamil Eelam national flag.
The symbol for Maaveerar Naal is the karthigaipoo (Gloriosa superba)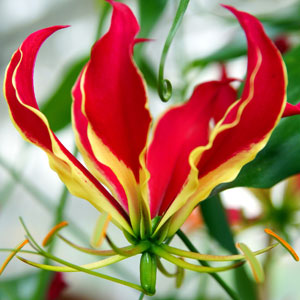 LTTE / Tamil Eelam Animal
Leopard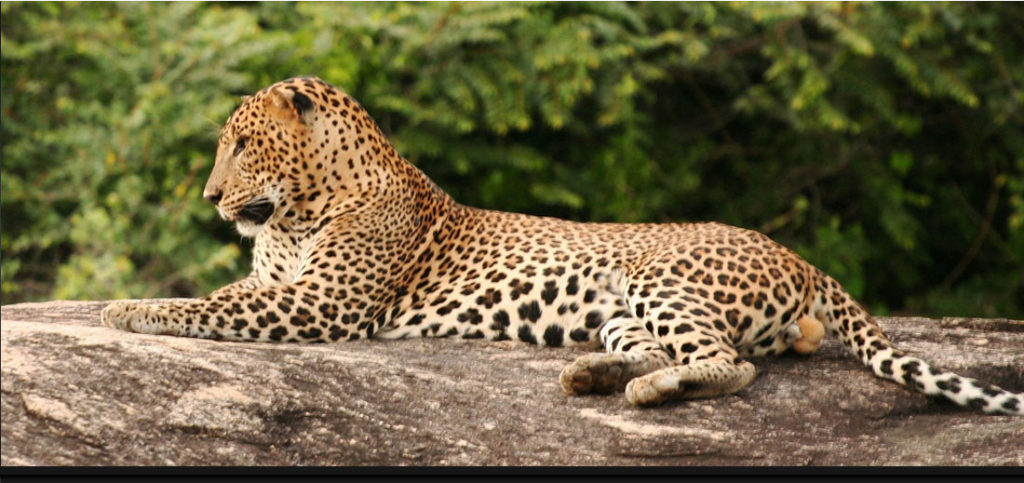 LTTE / Tamil Eelam Bird
Greater Coucal (Senpaham in Tamil)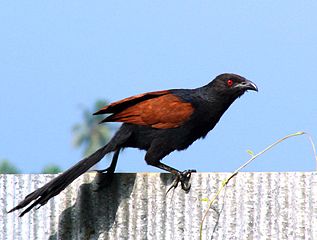 LTTE/Tamil Eelam Tree
Lebbek (Vahai maram in Tamil)
LTTE had 3 main divisions (military wing, political wing & fundraising wing) linked to a central governing body overseas.
Military wing comprised:
Sea Tigers founded in 1984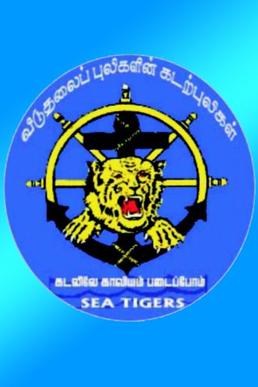 Air Tigers (Sky Tigers/Tamil Eelam Air Force) – world's first air force of a proscribed terrorist organization
Black Tigers – suicide commando unit carrying out suicide missions (no flag)
The LTTE intelligence wing and LTTE political wing has no flag (LTTE agents in parliament does however)
Charles Anthony Brigade (no flag) established on 10 April 1991
Jeyanthan Brigade
Sothiya Regiment/Brigade named after Maria Vasanthi Michael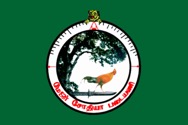 Kutti Sri Mortar Brigade
Maalathi Regiment named after 2nd Lt. Maalathi
Victor Anti-Tank & Armoured Unit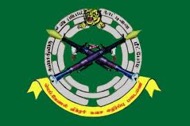 Imran-Pandiyan Unit (named after 2 trusted bodyguards of Prabakaran)
Kittu Artillery Unit names after Col. Kittu
Ponnamman Mining Unit named after Yogaratnam Kugan
Ratha Regiment named after Lt. Col. Ratha
Civilian Support Unit
LTTE & TNA demands are same
Separate Tamil Homeland – TNA's Sambanthan's speech at the ITAK Convention in 2013 The struggle is the same, but the approaches we employ are different. Our aim is the same, but our strategies are different. The players are the same, but the alliances are different. That is the nature of the Tamil people. Although we still have the same aim, the methods we use are now different."
ITAK remembers LTTE dead as 'Tamil youth who sacrificed their lives in armed struggle' (Sampanthan's speech at the 14th Annual ITAK convention in 2012 Batticoloa)
TNA's election manifestos of 2001, 2004, 2010 and 2013 clearly establish LTTE-TNA link.
LTTE's aims and objectives were clearly defined in 1985 Thimpu Talks 'recognition of the right of self-determination of the Tamil Nation' and then TNA in 2001 election manifesto says recognition of the inalienable right of self-determination of the Tamil nation."
TNA 2004 manifesto further reiterated TNA-LTTE links Tamil organizations got together and resolved on May 14, 1976 to establish a sovereign independent Tamil Eelam based on our inalienable right to self -determination."
With the demise of LTTE in 2009 it was clear that the Tamil Eelam project was taken over by ITAK and TNA Ilankai Thamil Arasu Katchi, which has become the political symbol of the Tamil Nation" – Sambanthan Speech at ITAK 14th Convention 2012
Both LTTE and TNA are against a unitary government.
LTTE was banned in UK in 2001.
UK Terrorism Act of 2000 declares it a crime to wear or carry any item portraying REASONABLE SUSPICION of support to a proscribed organization.
LTTE Diaspora carrying LTTE flags constitute a clear violation.
Section 12 (1) A of the UK Terror Act disallows support for a proscribed organization not necessarily only by giving money or property.
Section (2) A considers as offence if anyone ARRANGES, MANAGES or ASSISTS in arranging or managing a meeting supporting a proscribed organization, helping activities of a proscribed organization, or attending a meeting that a proscribed person is addressing (where does that put the UK MPs attending pro-LTTE events)
Section (3) A considers it an office if anyone addresses a meeting with intent to encourage support for a proscribed organization
Section 13 (1) considers it an offence to WEAR an item of clothing, CARRY or DISPLAY an article that arouses REASONABLE SUSPICIOUN to show him/her a MEMBER or SUPPORTER of a proscribed organization.
2007 – UK police launched an investigation into MPs Keith Vaz & Virendra Sharma attending pro-LTTE rally & messages of 'support' was sent by London Mayor Ken Livingston & MP Simon Hughes (what happened to this)
http://www.thehindu.com/todays-paper/tp-international/British-police-launch-probe-into-pro-LTTE-rally/article14900948.ece
2009 – Tamil demonstrators in London carried Tamil Eelam flags & were arrested by UK police. UK Metropolitan police had even confiscated LTTE flags. The police spokesman had made 'repeated requests' for flags bearing images representing the LTTE to be removed. 2 protestors were arrested under UK Terrorism Act 2000. What happened thereafter?
4 February 2018 – Tamil demonstrators in London carry same LTTE flags but are not arrested! WHY?
Has the Sri Lanka High Commission in UK compiled and presented a list of pro-LTTE organizations operating in the UK that have LTTE logo and LTTE insignia on their websites etc?
Has the Sri Lankan High Commission in UK requested UK Govt & UK Metropolitan Police/Scotland Yard to investigate if these pro-LTTE fronts have breached UK laws or swindled UK tax payers money?
Has the Sri Lankan High Commission in UK demanded a list of Sri Lankans seeking asylum/political asylum/refugee status in the UK and used this information to cross-check against the names of supposed 'dead' Tamil civilians?
If countries ban a terrorist organization and issue reports claiming that the terrorist network is alive and funding continues the onus is on these countries to assist to curtail funding and promotion of a banned terrorist movement.
By reasserting the ban clearly identifying the emblems, logos and other insignia that are all part of LTTE and Tamil Eelam quest, Sri Lanka can next draw up new legal avenues to take action against anyone or groups flouting the law or give teeth to existing laws.
Shenali D Waduge
http://www.sinhalanet.net/if-ltte-tna-demands-are-the-same-why-is-sri-lanka-government-agreeing-to-implement-them