Truth behind the tragedy of modern agriculture
Posted on April 1st, 2023
Courtesy The Daily Mirror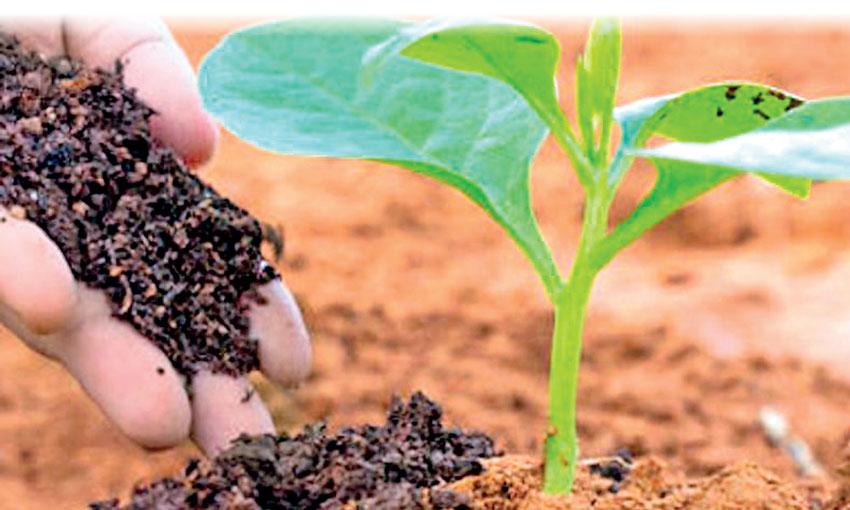 About 64 percent of the imported urea in Sri Lanka is used for paddy cultivation, but only 20-40 percent of it is actually absorbed
There are farmers who overcame the challenge posed by the chemical fertilizer ban brought about in 2021 Government
In contrast to other countries, Sri Lanka shows limited interest in research related to organic farming
Ampara farmers cultivated using eco-friendly methods for 3 main seasons and achieved a successful harvest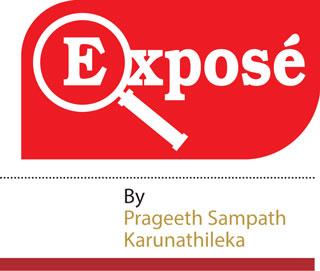 Once a self-sufficient and prosperous nation in terms of food, Sri Lanka's agriculture industry has now changed completely. The Green Revolution of the 1960s brought the widespread use of chemical inputs and fertilizers to the sector. Had chemical agriculture been sustainable, there would be no need to discuss food safety and food security as of now.

According to According to Marginalized Organic Producer Association (MOPA) Chairman Dr. Sarath Ranaweera attracted by the 'Green Revolution' to uplift agriculture, Sri Lankan farmers set their sights on increasing yields at all costs; forgetting one crucial element which is the soil. Prior to the use of chemical inputs the soil was rich and consisted of beneficial micro-organisms and nutrients necessary for plant growth. These microorganisms were especially crucial for the absorption of nitrogen, potassium and phosphorus components by plants. However, the addition of synthetic chemical inputs to the soil to obtain higher yields turned the once-fertile soil into dead soil, which destroyed beneficial microbes. This left farmers dependent solely on chemical inputs to maintain their crops," explained Dr. Ranaweera.

Despite having a long history of farming, Sri Lanka lacks a deep understanding of the intricacies of agriculture. When farmers apply chemical inputs to their crops, they have little scientific knowledge of how the plants will absorb these chemicals; no matter how liberally they are applied. This emphasised the urgent need for a more understanding of the physical and chemical basis of plant growth.
---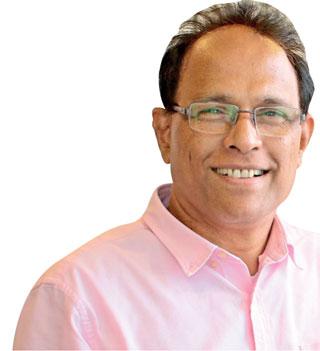 In order to reduce the amount of nitrogen in river water, countries like Israel have reduced the mixing of nitrogen in river water. In those countries, arrangements have been made to supply the water required for cultivation through drip irrigation systems using advanced techniques
Dr. Sarath Ranaweera
---

Inorganic nitrogen (N) that can be absorbed by plants is present in the soil in two forms: ammonium (NH4+) and nitrate (NO3-). Ammonium is held in soil particles and it can exchange with other cations. They can also be absorbed by plants. Ammonium does not degrade easily. But when we artificially add nitrogen to the soil, it does not remain in the soil and its efficiency dips. Different plants take up nitrogen at different rates and rates. Therefore, the frequency of applying nitrogen artificially to the soil has to be increased. It will also cost a lot of money. However, plants are not able to absorb all the chemical inputs added externally. Therefore, many external inputs, including urea, which we use in agriculture, will end up in reservoirs," said Dr. Ranaweera.

The Sustainable Nitrogen Management Status Report, published by the Mahaweli Development and Environment Ministry in 2019 has revealed some facts regarding this. About 64 percent of the imported urea in Sri Lanka is used for paddy cultivation, but only 20-40 percent of it is actually absorbed. In 2018, tea cultivation consumed 100.4 million kilograms of urea and 27.7 million kilograms of ammonium sulfate adding up to a staggering 51.88 million kilos of nitrogen. It is estimated that 40 percent of the total amount of nitrogen applied was wasted. Sri Lanka's agriculture sector ranks quite low on the EPI 2018 Sustainable Nitrogen Management Index, coming in at124th place out of 180 countries.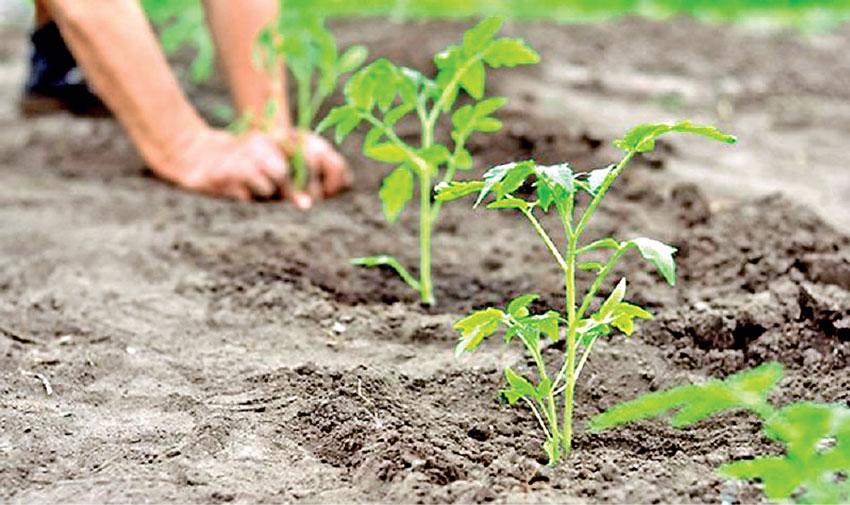 Synthetic chemical fertilizers have been widely used in Sri Lanka's agriculture sector. Past governments increased the use of artificial fertilizers by offering subsidies. NPK fertilizers, which are highly soluble in water, have had devastating effects on the entire ecosystem, particularly on water sources. Excess fertilizer that is not absorbed by crops is washed into nearby waterways, leading to an increase in nitrogen content in water. Research reports on the water have revealed that Sri Lanka's river system now has one of the highest levels of nitrogen among all river tributaries in Asia. In order to reduce the amount of nitrogen in river water, countries like Israel have reduced the mixing of nitrogen in river water. In those countries, arrangements have been made to supply the water required for cultivation through drip irrigation systems using advanced techniques. But there is no evidence of such techniques being practised in Sri Lanka. Sri Lanka lags behind in achieving its agricultural development goals. We boast about achieving sustainable development goals, but much needs to be done," he said.

But instead, we have been squandering our country's economy. When nitrogen is produced naturally in the country, Sri Lanka relies heavily on imported urea to meet the nitrogen requirement of crops. Usually, plants absorb the required amount of nitrogen in a short period of time and release the rest to the environment. But what Sri Lanka's farmers did was add imported urea excessively to plants, leading to wasted money and massive environmental damage.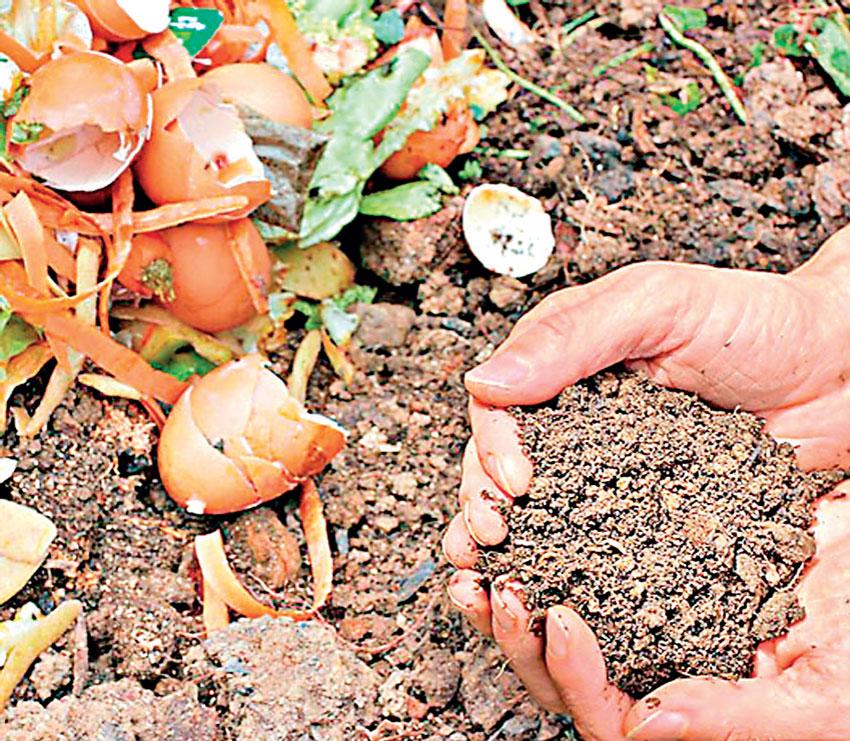 Dr. Ranawera further said that part from the accumulation of water on the ground surface, chemical nitrogen combines with water and infiltrates the ground contaminating groundwater sources. Nitrogen evaporation also releases nitrous oxide (N2O) into the atmosphere, which is a highly dangerous gas. Nitrous oxide has the ability to increase the temperature 300 times as much as carbon dioxide over a 100-year period. In addition, nitrous oxide is the most destructive gas for the depletion of the ozone layer.

According to him a global summary analysis published by academics Yuri Sherbok, Neville Mirer, and Philip Robertson shows that, according to non-linear responses of nitrous oxides, the increased use of nitrogen inputs in modern agriculture leads to higher emissions of nitrous oxide. The application of varying amounts of nitrogen based on crop needs also exacerbates this issue. Therefore, the 2021 United Nations Conference on Climate Change, COP26 allocated US$ 130 million to protect the environment by reducing greenhouses.

Unsustainable agriculture practices
The unsustainable agriculture practices in Sri Lanka have led to a disastrous situation, and there are various solutions available to address this issue. But there is a lack of interest from society due to a lack of proper knowledge and technology about organic and ecological farming methods. They have received less attention due to ignorance and myths surrounding them. Soil is a crucial element of sustainable farming. In farming, it is more appropriate to apply organic materials to the soil that do not destroy microorganisms and enhance their life and activity. Organic agriculture always protects the soil and strengthens the absorption process whereas the chemical method destroys beneficial microorganisms in the soil, leading to dead soil. Chemical inputs make the soil dead and organic inputs protect the life of the soil.

Restoring dead soil can take 1-3 years. Depending on the impact of chemical inputs on the soil, the time can extend even more. Soil restoration involves reactivating natural processes in the soil and creating a suitable environment for the growth of nutrients and microorganisms.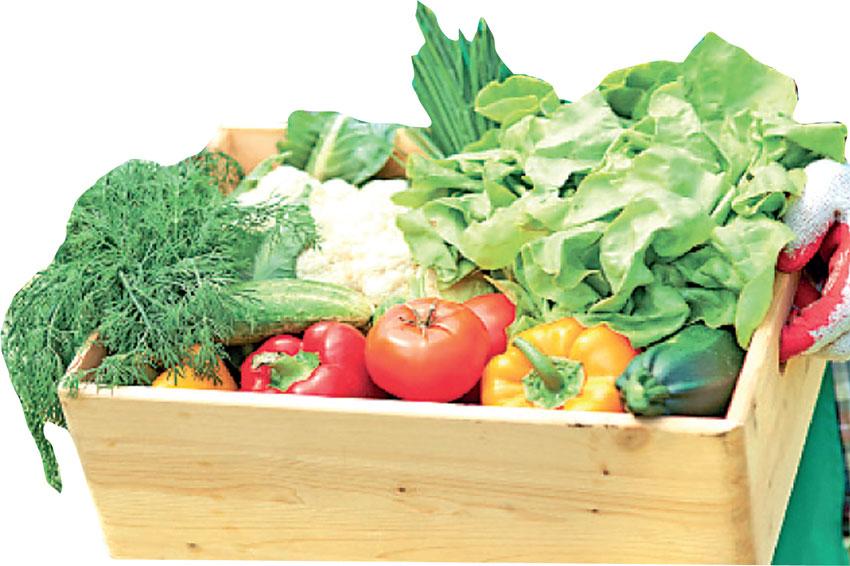 Agrcuture products produced using Carbonic fertilizer

However the question arises as to whether it is possible to achieve higher yields and profitable cultivation by solely using organic fertilizers in a plantation. The key is to thoroughly study the farming method. When comparing the yield from crops using organic fertilizers to those using chemical fertilizers, the yield produced from by using the former is often lower. In the last Yala season, ordinary compost fertilizers were used for cultivation in many districts where paddy cultivation is widely practiced. The yield was 84 bushels per acre. In the last five years, the yield using chemical fertilizers was 88 bushels per acre," he explained.

There are farmers who overcame the challenge posed by the chemical fertilizer ban brought about suddenly by the 2021 Government using environmentally friendly methods as seen in the Ampara district. Ampara farmers cultivated using eco-friendly methods for 3 main seasons and achieved a successful harvest. According to the Department of Agriculture, farmers were able to achieve a yield of 5800 kg per hectare from the 4660 hectares cultivated in Ampara district using biofertilizers. This is an increase of 27.6% compared to the average yield of 4,546 kg per hectare using chemical fertilizers in Ampara over the past five years. Some remain skeptical about the potential of organic farming to increase yields and it is unfortunate.

In addition, several agricultural lands have achieved remarkable outcomes from organic farming and are even exporting their products. For instance, the Dankotuwa Lunuwila Paraboa Farmers' Organization in the North-West Province is successfully managing over 110 acres of paddy fields with the cooperation of more than 100 farmers. They harvest the paddy from these fields, process it into rice, and export it. Each farmer in the project was able to achieve a yield of 110 bushels per acre from 8 acres of organic farming.

In contrast to other countries, Sri Lanka shows limited interest in research related to organic farming. Therefore, the knowledge on that field is lacking. Research conducted by Wayamba University using different types of organic fertilizers was released on January 05, 2022. According to the report, the research was conducted using Bio Foods/Ecoplus bio fertilizers and regular organic fertilizers and two types of paddies in the Galewela area and its finding was that the yield of the cultivation using bio fertilizers was very high," he said.

Some farmers who do not believe in the old saying if the soil is good, farming is good" are facing many challenges in cultivation. To overcome this, it is crucial to provide accurate scientific knowledge and new discoveries about farming to the people. This knowledge can be used to formulate national policies related to agriculture and new educational approaches. By doing so, the country and the world can be led towards a sustainable path.