Toilets in only 1 in 20 homes in Sri Lanka
Posted on November 20th, 2023
Courtesy PIME Asia News
On the occasion of the World Day celebrated by the UN on 19 November in Sri Lanka, the Public Health Inspectors Association released some data on the scarcity of these essential facilities for the protection of people's health and dignity.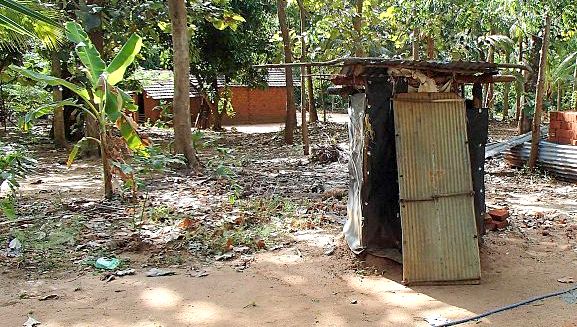 Colombo (AsiaNews) – Yesterday, 19 November, marked the "World Toilet Day" called for by the UN to focus on the issue of accessibility and availability of public toilets, an issue that is far from insignificant in Sri Lanka as pointed out by Public Health Inspectors Association member W. D. Roshan Kumara. Only one in 20 homes in the country has a 'sanitary toilet', explains a research conducted by the association.
The theme of this year's World Sanitation Day is 'Valuing Sanitation', emphasising the intrinsic value of these facilities in improving health, ensuring dignity and also facilitating economic development. Despite the progress made around the world in recent years, according to the United Nations, some 4.2 billion people still lack access to safely managed sanitation, leading to the spread of disease and compromising overall well-being.
In Sri Lanka in recent years, the proposal to 'reinstate the system of aid given to low-income people for the construction of toilets, and to intervene to guarantee this service in every school, had come back into vogue,' explains Roshan Kumara.
He adds: 'The people of Sri Lanka, whose need for sanitation has not been met, have an urgent need for it and attention to the issue is essential because we have found that only one in 20 homes in Sri Lanka has a sanitary facility and this leads to disease and pollution of the groundwater by sewage, especially in rural areas.
Speaking in Parliament on Wednesday 15 November, Education Minister Susil Premajayantha warned that 74 school buildings across the island were found to be 'unsafe' for students. The reasons include a lack of sanitation, as well as structural weaknesses, as in the case of a school in the Wellampitiya suburb of Colombo, where a 6-year-old girl was killed and several others were injured after a wall collapsed on Wednesday 15 November.
In spite of everything, the UN figures say that the situation in Sri Lanka is not among the worst in South Asia; in some areas, as much as 90 per cent of the population does not have access to these services.