Sri Lanka police seek public aid to nab woman bomber
Posted on August 9th, 2009
Wanted : LTTE Suicide "bomber" Abdul Shalam Fatima Yasmin
The Sri Lanka Terrorist Investigation Division(TID) urgently calls on the public to provide any information to help arrest the above named suicide bomber who according to information frequents the area of Old Moor Street, Colombo 12 to the telephone numbers given below or to an Officer of the Security Forces or Police, or the nearest Police station.
The particulars are given below.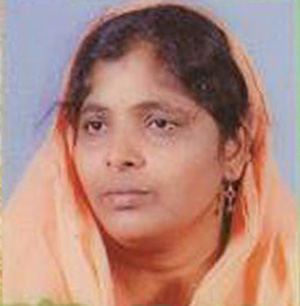 Name : Abdul Shalam Fatima Yasmin
Address : Old Moor Street , Colombo 12
ID No: 857835641 V
Date of Birth : 09.10.1985
Contact :
Police Headquarters : 011-2421111
Terrorist Investigations Division : 011 – 2321839 011- 2451636 011- 2384401
Crimes Investigation Department: 011-2320141
Colombo Police Emergency Operations Room : 011- 2243333
    Giving the identity card number of the woman who was born in October 1985, the police said she was on a mission in the capital Colombo.
    She is posing as a Muslim woman hiding her real identity, the police said.
    The police appeal came as the government announced on Friday the arrest of the Liberation Tigers of Tamil Eelam (LTTE) new leader Kumaran Pathmanathan alias KP.
    KP is being extensively interrogated the press reports here Sunday said.
    The government having crushed the LTTE's military capability in May has now focused its attention on closing in on remnants of the terror group.