Shocking revelation of unfair trading practices in Sri Lanka
Posted on November 7th, 2011
Sri Lankan
SKITTLES FEW DAYS TO EXPIRY SOLD AT HEALTHGUARD PHARMACY, DHARMAPALA MAWATHA, COLOMBO-03. WILL THE MEDICATION ALSO BE SOLD LIKE THIS?
At the main counters of the Healthguard Pharmacy there are 2 Baskets of Skittles with a large label which states "Buy 1 and Get 1 Free for Rs.200/=. The two packs are attached with a cellotape so as to conceal the expiry date. The expiry date states 10th November 2011. Will this the way they would sell their medication as well? Over to to the Copnsumer Affairs Authority.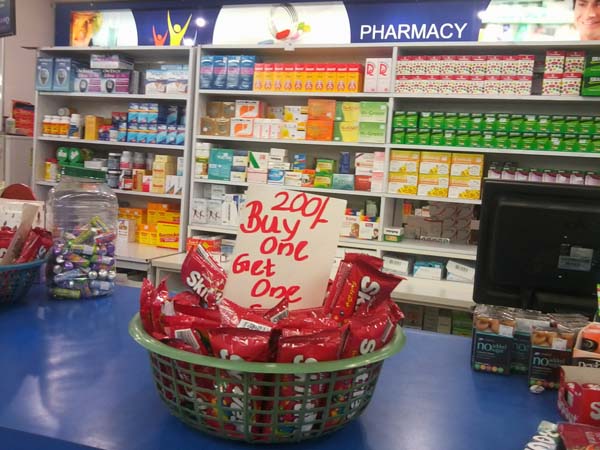 AMUL GHEE EXPIRED ON 21ST OCTOBER ON SHELVES FOR SALE AT FOOD CITY, DICKMAN'S ROAD ON 06TH NOVEMBER 2011
Shocking revelation of unfair trading practices are going on to deceive innocent and unsuspecting consumers. Expired goods are on the shelves. The Manager and Supervisor of the Food City outlet should be held responsible and sacked.