Turning Garbage into Electricity
Posted on February 21st, 2014
By, Dr. Nishan Wijesinha (Specialist Consultant); MIS Services, 107 St. Anthony's Road, Colombo 03

 Disposal of Garbage is the main problem that the cities of today face and the governments are fearful to handle. As a result communities are faced with major health hazards including the fearful dengue.
Burning garbage was something we once did to get rid of garbage that we didn't know what else to do with.  But old incinerators built a few decades ago were environmental nightmares. They released into the environment large amounts of poison in the form of carbon dioxide, furans, and toxic metals such as mercury.
But today, driven by environmental laws passed to curb the release of such toxins; incinerator technology, has gotten better – a lot better. This new technology burns trash at up to 2,000 degrees Fahrenheit.  At that temperature, the molecular bonds in toxic chemicals break down. This means that the exhaust gases can then be used to produce steam to produce electricity.
As a result, today's incinerators have reduced toxic emissions by around 99.9%; which was seen impossible over few decades ago.
Thus the raw garbage therefore can be burned into RDF (Refused Derived Fuel).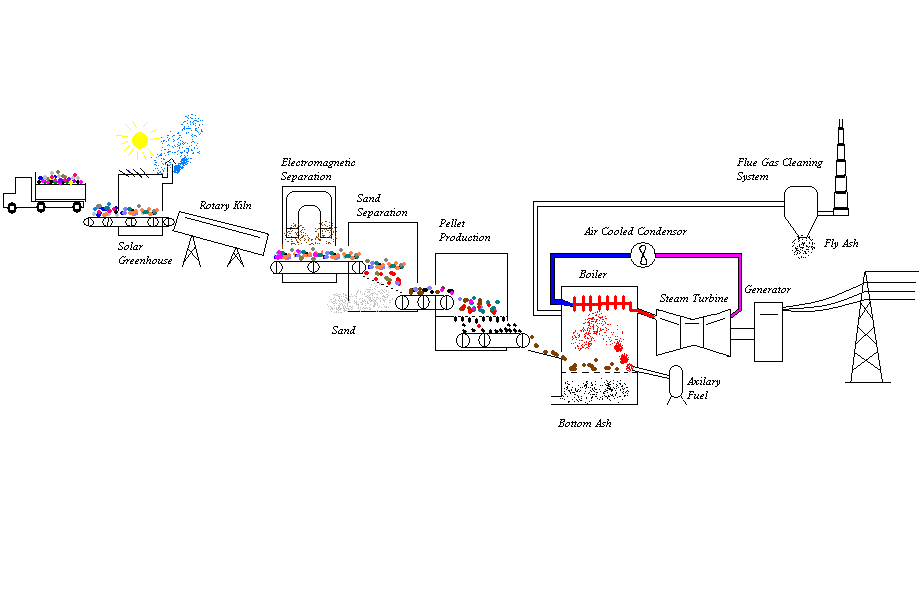 RDF used, as fuel is the most environmentally friendly way to produce electricity.
Waste-to-energy plants generate enough electricity to supply 2.4 million households.