SH(ANGRI)LA  IS ANGRY WITH GALLE FACE ………….
Posted on June 15th, 2017
Dr Sarath Obeysekera
I was passing by the garbage mountain again today 0n 15th June .This is the 3rd time I am seeing it with disgust .This is my 3rd opinion which this website is publishing ,except once by a daily paper Island"
Then to my relief I see  HE The President walking along the Galle Face promenade and  he was passing by the garbage lying by the walk way and the smell would have made him repugnant .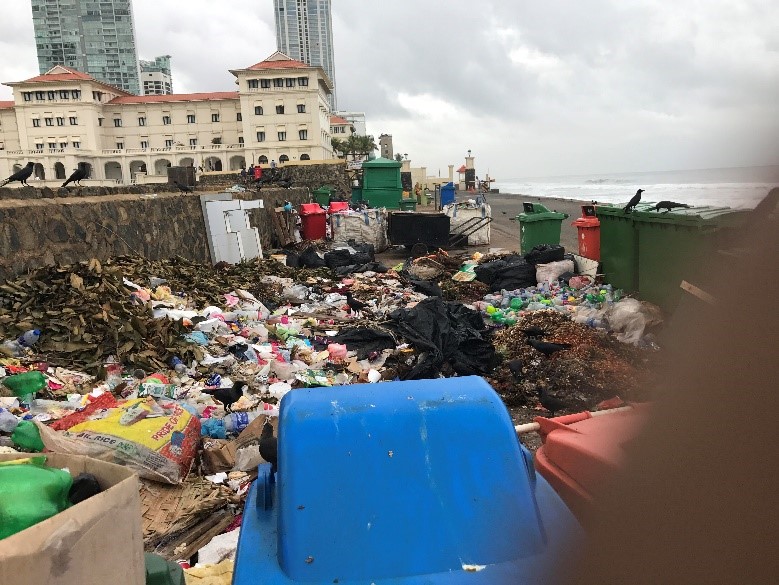 I am sure as the Minister of Environment  he would have asked his Chief Security Officer to call CMC or Megapolis .I yet have to see whether it will  still  be there tomarrow and again next day .
Then I read in the morning paper that Ravi K has stated that Triforces should be deployed to remove garbage if necessary .
Everybody talks and to action  !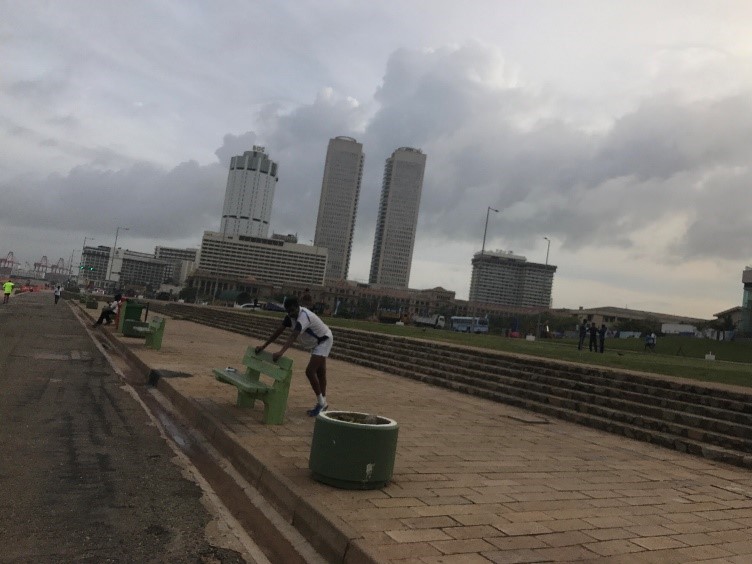 Last few days I saw the Shangrila hotel coming up in finishing stages and for few days I watched that the letters  – ANGRI—were hung along the wall façade of the top floor where SH   and LA were still to be hanged .
I was told my  friend  who was walking by my side the SAHNGRILA may be angry" to see how bad Galle Face is .
Dr Sarath Obeysekera