VILLAGE SKETCH—4, MENIKE NENDA GOES TO THE 'BIOSCOPE'
Posted on February 25th, 2012
ƒÆ'-¡ƒ"š' Arcadius
The fresh morning air they breathed, the sweet songs of the birds they heard, the beautiful flowers they saw, and so many other lovely rustic things that they sensed and felt, explained very clearly the cause of the health and happiness of the village folk of Pathegama.
Just before the approach of the Sinhala Avurudda (New Year), the village was a-blooming.ƒÆ'-¡ƒ"š'  Multitudes of butterfliesƒÆ''¢ƒ¢-¡'¬ƒ¢¢"š¬'white ones, yellow ones, blue ones, multicolored onesƒÆ''¢ƒ¢-¡'¬ƒ¢¢"š¬'swarmed across the beautiful vegetation of the village, bound, the villagers believed, for Samanala Kanda (Butterfly Peak) to end their lives.
Mango trees, Cadju trees, Jambu trees lured the village lads in the same way as the blooming lotus, the fascinating rose and other flowers lured the whirling wasps.ƒÆ'-¡ƒ"š'  For they were full of ripe-fruits that the eye finds attractive and the tongue finds luscious.
And the ever pleasing moon made a pretty landscape of the village on Poya (full-moon) days when the (Buddhist) devotees, young lasses not excluded, trickled their way to the temple along the gravel road. It wasnƒÆ''¢ƒ¢-¡'¬ƒ¢-¾'¢t the moon in the sky alone that shone then, but ƒÆ''¢ƒ¢-¡'¬ƒ…-moonsƒÆ''¢ƒ¢-¡'¬ƒ"š' in the flesh too that a few young lasses carried on their necks perhaps with a generous heart to please the young men.
Such a young Kela-Handa (ƒÆ''¢ƒ¢-¡'¬ƒ…-Moon in the JungleƒÆ''¢ƒ¢-¡'¬ƒ"š')was the eldest daughter of Upasaka Mahattaya (Saint-like Gentleman). ƒÆ'-¡ƒ"š' We called her Menike Nenda (Aunt Menike).ƒÆ'-¡ƒ"š'  As fresh as a blooming lotus, as attractive as a ripe Jambu (wax apple), this young lasso had much in common with the serene moon, so far as her beauty and manners were concerned.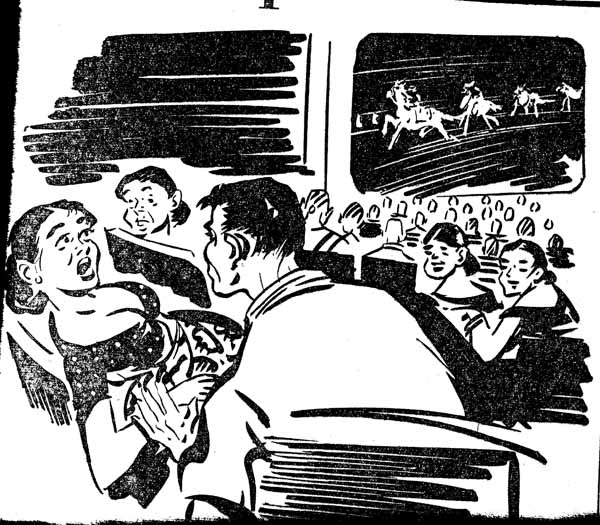 She was not a regular visitor to our place because she was occupied otherwise in her own household doing most of the work at home from dawn to dusk.ƒÆ'-¡ƒ"š'  Although she had so many sisters, I wondered why she did so much domestic work.ƒÆ'-¡ƒ"š'  Perhaps she was silly; perhaps she did not want to worry them.ƒÆ'-¡ƒ"š'  And as an unmarried female, she could afford the time.
Those days, my father took me to town on his Dayton push-bicycle at least once a month, because his superior officer at the Weligama Post Office, a lonely bachelor of the Cheeryble category, had insisted that his assistant, Arcadius (Sr.), bring his ƒÆ''¢ƒ¢-¡'¬ƒ…-renownedƒÆ''¢ƒ¢-¡'¬ƒ"š' prankster son unofficially to his official quarters so that I could add a dash of variety to the monotony of a solitary life. In sum, I, Arcadius (Jr.), was expected to provide entertainment to the old bachelor with the best selection of pranks from my repertoire. I am told that my performance exceeded the expectations of my postal audience in Weligama. The gentleman of the Cheeryble category rewarded me for my entertainment skills with boxes of chocolates and toys of various kinds. I took home these gifts with great pride.
During those rides to town, I liked to perch on a cushion tied to the front bar of the bicycle so that dad could use both of his hands to prevent me from falling down. Moreover, I liked to see dad tiringly cycling up the steep Batawala kanda without asking me to get off the bicycle. Both he and I thoroughly enjoyed the high velocity of the downhill ride westward until we reached level ground after passing the very popular Batawala pokuna (public bathing pool).
Dad and I were on very friendly terms (as we were until his death in 1975), and I had to answer various funny questions that he kept on asking throughout the pleasant ride. I too asked him similar questions, not to be beaten!
My father used to call me Panu-dath Kota (Kid with Wormed Teeth) in as much as I did not have a single good tooth in my mouth at that time.ƒÆ'-¡ƒ"š'  Very often, I suffered from acute toothache, and cried and yelled unable to bear the pain.ƒÆ'-¡ƒ"š'  But, such was the strange attachment I had for dad that I felt much better when I was put on his bed even when he was not physically present.
I can vividly recall one of these pleasant rides to town for two reasons: ƒÆ'-¡ƒ"š' One was the confession made by father that he suspected some sort of jealousy on the part of mother about my paternal attachment.ƒÆ'-¡ƒ"š'  Though we were friends, he did not tell me whether he really meant what he said.ƒÆ'-¡ƒ"š' ƒÆ'-¡ƒ"š' 
The other was a friendly agreement we reached that originated as follows:
We were passing the junction of the town towards the Weligama Railway Station (in front of which was the Post Office, adjoining which was the Police station) when I noticed a huge tent set up on the bare plot of land facing the Police station.ƒÆ'-¡ƒ"š'  There were huge pictures of men and women displayed prominently with big letters indicating a Tamil name.
I asked father what it was.
He said it was a bioscope maduwa (shelter).ƒÆ'-¡ƒ"š'  I do not think that the words cinema and movie were in vogue in the area at the time.
I expressed a desire to see it.
So we got down from the bicycle and went into the tent.
Noticing the huge white screen and various other novel items, I inquired what all those were for?
ƒÆ''¢ƒ¢-¡'¬ƒ…-DonƒÆ''¢ƒ¢-¡'¬ƒ¢-¾'¢t you know Panu-dath Kota,ƒÆ''¢ƒ¢-¡'¬ƒ"š' said father affably, ƒÆ''¢ƒ¢-¡'¬ƒ…-those things are necessary for showing the bioscope.ƒÆ''¢ƒ¢-¡'¬ƒ"š'
Then it occurred to me that I did not know what a bioscope was.ƒÆ'-¡ƒ"š'  Father explained to me that it was a moving picture of life-sized men and women, and that it was shown only during set times at night.
I suggested that we should come and see it as soon as possible before the tent was taken away to another place.ƒÆ'-¡ƒ"š'  Father said that he had no objection, though he doubted very much whether grandfather would give us permission to see the bioscope.
On my insisting that we should see it somehow or other, we entered into the friendly agreement aforesaid that if grandfather refused permission, we should risk doing it without his permission when he was away.
The next day I told Menike Nenda of what I discovered in the town and that I was determined to go and see it with father, mother and sister.
Menike Nenda, who probably regarded my discovery as another wonder of the world, was truly amazed, and exhorted me to tell her when we were going so that she too could join us and see this wonder called bioscope.ƒÆ'-¡ƒ"š'  From that time on, she called twice or thrice a day at our place to make inquiries about the same.
I had an arduous time in the ensuing days coaxing and cajoling grandfather to grant us permission, on the secret instructions of my dad.ƒÆ'-¡ƒ"š'  I was the only member of the family who had access to my grandfather for fun times. I mustered all the cunning that a village kid of my age could muster to entertain and relax him: I knelt down on his bedside and sought his permission with cupped hands, and I rolled over his bed as he was relaxing on the mat, among other pranks. I think my grandfather had a deep affection for me, though he was by nature strict and methodical when it came to studies, behavior and related matters.
How I kept jumping up and down for minutes (whew!) when grandfather at last granted his permission!ƒÆ'-¡ƒ"š'  But he issued the ƒÆ''¢ƒ¢-¡'¬ƒ…-imperialƒÆ''¢ƒ¢-¡'¬ƒ"š' decree: ƒÆ''¢ƒ¢-¡'¬ƒ…-No more bioscope.ƒÆ'-¡ƒ"š'  This is the only one I give you permission to see.ƒÆ''¢ƒ¢-¡'¬ƒ"š'
I ran in a jiffy to Habaradugewatte to tell Menike Nenda that we were going to see the bioscope that night.ƒÆ'-¡ƒ"š'  She too jumped up and down for several minutes not being able to think of any other way of expressing her untold happiness at that moment.
In the evening Menike Nenda came to our place even before we thought of getting dressed up ourselves.ƒÆ'-¡ƒ"š'  That night the moon shone brightly and the moon that Menike Nenda carried too shone brightly as we went to the town in a buggy-cart to see the bioscope.ƒÆ'-¡ƒ"š'  The crickets made their unceasing noise all along the road as we jostled on.
At the bioscope maduwa (shelter), we took our seats in a back-row, which did not please Menike Nenda very much for she said that we could get a better view if we could go to the front.ƒÆ'-¡ƒ"š'  Sister and I agreed with her, though we did not insist on it.
The bioscope commenced, and we could see huge buildings, vehicles, men and women on the screen.ƒÆ'-¡ƒ"š'  There were music and songs to suit the action of the people.ƒÆ'-¡ƒ"š'  We could not understand the dialogues because those were in Tamil.
Menike Nenda nudged several times to ask whether these things could really be possible and how that screen could accommodate so many people, places and things.ƒÆ'-¡ƒ"š'  I must confess that I too was wondering too how this was possible.
And then a terrible scene came:ƒÆ'-¡ƒ"š'  A group of ferocious men riding horseback at fierce speed heading straight toward the audience.ƒÆ'-¡ƒ"š'  They rode on heedlessly still in the same direction, without a single turn, coming closer and closer and closer, and then covering the size of the whole screen jumped (Menike Nenda must have thought) into the audience.
What a screaming Menike Nenda made holding on to my mother as this happened!
A while later, she recovered, and realized that nobody was hurt.ƒÆ'-¡ƒ"š'  But we had to leave the bioscope maduwa quite early on her insistence.ƒÆ'-¡ƒ"š' 
Menike Nenda never went to see bioscope again.
ƒÆ'-¡ƒ"š' [Note: The original version of this Village Sketch by Arcadius appeared in the CDN Saturday Magazine on 26 June 1965. Arcadius revised it in 2012. This is the work of a Ceylon-born rural lad who used his mastery of English to give the global literati direct access to the principal characters of his birth-village in the mid-20th century.]