Question to Tamils & UN/IC: Give examples of discrimination to only Tamils. Tell us what Sinhalese & Muslims enjoy which is not legally given to Tamils in Sri Lanka?
Posted on September 6th, 2016
Shenali D Waduge
Question to Tamils & UN/IC: Give examples of discrimination to only Tamils. Tell us what Sinhalese & Muslims enjoy which is not legally given to Tamils in Sri Lanka?
Discrimination is the basis on which the Tamil politicians are arguing he need for a separate state and to rule their own. The discrimination card is being quoted by UN, foreign envoys and aid ctivists and promoted by profit seeking media to promote a separation of Sri Lanka without asking the fundamental uestion – where is the discrimination taking place and is discrimination exclusive to Tamils? This question is posed to the inhalese politicians of all political parties to answer as well. We cannot simply accept political claims to divide the nation without being told what these discriminations are. Moreover, a handful of examples cannot warrant a country to be divided ethnically. Blacks in America and in other parts of the world have been historically discriminated, currently the Black Americans are facing tremendous discrimination issues. Are they seeking a separate state in the US? Hindu Dalits are similarly discriminated against, are they seeking a separate state to rule themselves too?
This is a comment by one Sellathurai Narenthiran
Sinhalese never going to learn from the past. History is repeating here again as it happened many times since independence. I didn't hear a single Sinhalese journalist or a single Sinhalese citizen said anything about the discrimination suffered by Tamils since independence. This is the curse for Ceylon."
We all would seriously like to pin down what these discriminations we are being accused of committing are. So my response to Narenthiran was
can you please name these discriminations – discriminations that legally and constitutionally apply to only Tamils and which is not suffered by fellow Sinhalese and Muslims.. name discriminations suffered by ONLY TAMILS which are legally and constitutionally denied them".
A very polite question desiring to know what the discriminations are.
The response I received from Sellathurai Narenthiran was
I don't reply to idiots 😎"
Ok so I am an idiot asking a simple question that is on the minds of over 18million people wanting to know what Tamils were suffering from that the rest of the Sri Lankan citizenry were not.
My immediate response to Sellathurai Narenthiran was
This is what happens when cornered to give examples… the best route taken is replies like yours…"
This is the same case when the question is posed to Tamil political leaders. They will not answer the question and will rebuke the person asking the question by namecalling. No one will give direct answers with valid examples.
The few who do are quick to cite lack of development need to be reminded that LTTE was ruling a de facto state in the North. According to Janes Intelligence LTTE was making $300m profits annually but LTTE did not make a single road in the areas they ruled but they had enough money to make plush bunkers and air conditioned homes for themselves, LTTE did not spend on building a single school, LTTE did not allow children to study at least not low caste children – they were kidnapped and sent to LTTE orphanages where they were trained in armed combat. Areas in the deep Vanni did not have electricity because LTTE blew up the transformers. LTTE denied the people much but why is no one highlighting these?
If you asked Black Americans in the US how they were discriminated they would immediately give these as examples.
We were denied the right to sit with a White American on buses
We were not allowed to attend the same schools or go to the same churches as whites
We were segregated – whites separate from blacks
We were denied owning property,
We were not allowed to vote
We had separate film halls only for blacks
We had separate water fountains to drink water
We had to use separate public toilets/washrooms.. the list is long
The first Black judge to serve with the Supreme Court of US was in 1967 – Sri Lanka has lists of Tamils in prominent roles. The 70 years plus Chief Minister of the North ranting racism now was living all his life in Colombo amongst the Sinhalese and even became a Supreme Court judge. He has been living in the North of Sri Lanka only for the past 4 years while both his sons are married to Sinhalese.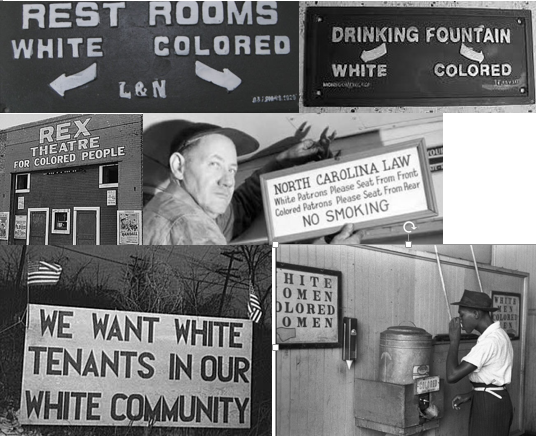 Has things changed since and inspite of discrimination continuing all that the black Americans continue to say is 'black lives matter'!
Fair Employment Practices Commission has found that blacks face discrimination in one out of every five job interviews.
The American Sociological Association notes tweak the hiring process to offer higher status jobs and pay to white employees.
According to Huffington Post 123 blacks had been shot at by police in 2016 alone and there is still 4 months to go to complete the year! In 2015 the number of unarmed black Americans killed was 105 http://mappingpoliceviolence.org/unarmed/ and black Americans constitute 13% of the US population (The Tamils constitute 12% of the Sri Lankan population)
Can Tamils produce examples such as that which the black Americans suffered? Inspite of their sufferings the blacks did not demand a separate state within a united America. All that the blacks asked for was equality and end to racism.
Let us take the next example from India.
Dalits form around 16.6% of India's population. Half of India's Dalits live in 4 states (UP, West Bengal, Bihar & Tamil Nadu).
The state of Tamil Nadu literally means state for Tamils. 99% of the populace in Tamil Nadu are Tamils. Is life honky dory in Tamil Nadu?
This is crucial to negating the demand that TNA and Wigneswaran are making seeking a separate state with devolved powers within a united Sri Lanka to rule their own. A state with 99% Tamils, where rulers are Tamils, where Tamil language and Tamil culture is given prominence suffers vices of caste discrimination, corruptions, inequality all that which every country in the world experiences. This state with 99% Tamils is having the same or more problems as other nations. How can creating separate mono-ethnic states be a solution to problems when problems can never be solved by compartmentalizing people.
We should also like to question why Tamils living in areas outside of the North have no problems living with Sinhalese but Tamils living among their own in the North (which is 99% occupied by Tamils) claim to want to separate from Sinhalese. We cannot understand this logic!
Similarly if there are issues, these can be solved administratively. You cannot take the extreme step of dividing the nation. It is wrong of the UN and western foreign interest groups to promote mono-ethnic new states as has been done in Kosovo and South Sudan where years after the division we see that the blueprint is a total failure. We do not wish to have Sri Lanka enter this failed list too.
At the same time we are also trying to understand which is a bigger problem – the pretense or hype about discrimination by the Sinhalese (which is yet to be proved) or the caste problem that exists among Tamils which will never cease and will become worse under their own rule.
We can give ample examples for this.
During the 1983 UNP-led/RAW instigated attacks on Tamils the refugee camps were facing bigger issues. High caste Tamils refused to share toilet facilities with low caste Tamils and the security forces had to put up separate toilets as a result. The same scenario arose after May 2009 too.
In Colombo where Tamils live in majorities in areas like Wellawatte, Dehiwela, Kotahena etc… high caste Tamils will not even entertain low caste Tamils – some even have separate cups to serve them. There are families who have not spoken to their children or even looked at their grandchildren because they have married out of caste.
We can give another example.
In 1957 the Social Disabilities Prevention Act 21 was introduced to end caste/class dynamics. Guess who wrote to the British rulers to stop the Act! The Tamil elite objected to this Bill because it enabled low caste Tamil children to gain education and even though the Bill was passed the Tamil elites forced these low caste Tamil children to sit on the floor and study.
The other example was the standardization. The elite among Tamils and Sinhalese objected because the Act paved the way for children of less privileged districts/provinces to enter university. High caste Tamils were enjoying a disproportionate number of university seats. Standardization enabled rural Tamils to benefit which the high caste/class Tamils did not like. In 1982, 35% of doctors, 35% of engineers, 33% of accountants, 39% veterinary surgeons, 30% of surveyors were Sri Lankan Tamils!
To be qualified to accuse others of discrimination shouldn't Tamils not discriminate against their own? When Tamil elites do not allow lowcaste Tamils to enter a kovil to pray where is the human rights and how farcical are these claims of discrimination?
What is the discrimination that ONLY Tamils suffer has to be answered by all parties telling the world there is a problem and presenting solutions. The UN, NGOs and foreign envoys cannot present their notion of solutions without presenting the problem first.
We will not accept tweakings to the constitution paving way for a separate Tamil only state while giving rights for Tamils to live in all parts of the island but barring Sinhalse from living and owning property in the North and East. With time with India making inroads in Central Province through the Estate Tamils, the calls will come to separate that area as well. Sri Lanka is not a piece of cake for people to cut out as they please.
People of all communities are living and working harmoniously. We are all friends and we have fond memories of good times spent together. We laugh together, we share food with each other, we celebrate festivities together, we have our bad times and good times but bad times can't be solved by carving out an area and declaring it a separate state. This is why we are asking Tamils, the TNA, the UN, paid activists & NGOs and even Sinhala politicians the simple question tell us what the Tamils suffer that Sinhalese & Muslims do not suffer from, tell us what rights are legally denied to Tamils only.
It is totally unacceptable that the UN and vested foreign groups are mixing up the terrorist issue to divide the nation drowning down our throats all sorts of hyped up notions that do not make sense.
Ours is an island nation. We have a long and proud history because ours is not a created country like America, Canada, Australia or even India. We have heroes who have fought enemies to defend the nation and throughout history we have lost our independence only because of local traitors who have handed over our country to the enemy and have been proud of being servants of the enemy. There are enough of ඉඟුරු දී මිරිස් ගත්තාවාගේ stories we can recount.
We are against changing the new constitution to pave the way for a separate Tamil Only administration in the North or a similar such in the East using bogus claims of discrimination unless we are told what it is the discrimination that is taking place. It is appalling that the UN, the so-called international community and even the Sinhala politicians are allowing a terrorist problem to be mixed up with other political gameplans to allow our island nation to be divided and separated which will create more chaos than solve problems.
Shenali D Waduge