304million Indians without electricity but India wants to supply Sri Lanka electricity!
Posted on October 13th, 2016
Shenali D Waduge
Nearly 400 million Indians have no access to electricity. Although India has less than a fifth of the world's population, it has close to 40 percent of the world's population without access to electricity."
So says Sunila S. Kale, assistant professor of international studies. Without spending money to provide for Indians, the Indian Government wants to supply Sri Lanka electricity through a submarine cable. How fair is this by the Indian people? This suggestion has been mooted over several years but has been delayed in view of Sri Lanka having to bear the cost of laying the submarine cable under the Sethusamuram canal. All we can say is that this proposal looks to be another sell-out if Sri Lanka agrees for no country hands over national security assets like food security, energy security, water security, port/airport security into foreign hands – especially to a neighbor that created, trained and funded 30 years of terrorism and is continuing to destabalize Sri Lanka. Just imagine how much we would have to suffer without electricity when Chief Ministers of India start throwing tantrums against Sri Lanka! The thought itself suffices to enter into minimum nationally non-detrimental dealings with India.
Facts about India
Population 1.3billion (2nd populace country in the world)
more than 50% of its population below the age of 25
more than 2000 ethnic groups
80% are Hindus / 13.4% are Muslim / 2.3% Christian / 2% Sikh / 0.8% Buddhists
41.03% of the Indians speak Hindi
Literacy 74%
22% of population below poverty line
7.8% unemployed
Electricity in India
https://www.youtube.com/watch?v=P90yDhODiXE – 5 Indian state villages without electricity
304million Indians do not have electricity (some figures say 400million)
India is the third largest electricity producer & consumer in the world, only after US & China
In India a village is considered electrified if public places in the village and 10 per cent of its households have access to electricity
As of April 1, 2015, according to government numbers, 18,452 Indian villages were still un-electrified.
as of March 10, 2016, for around 300 villages, the status said: Village declared electrified by discom [power distribution company]. GVA yet to visit the village for verification."
The villages Panalomali, Kusadangar, Patyetapali in Odisha and Sunwara in Madhya Pradesh — all counted as electrified villages — have no people residing there. http://www.thehindu.com/opinion/op-ed/on-paper-electrified-villages-in-reality-darkness/article8397038.ece
Frequent power outages lasts for a whopping 10 hours!
Meghalaya, Jammu & Kashmir, Andaman & Nicober, Bihar, Andhra Pradesh, Uttar Pradesh, Tamil Nadu are, among states, affected to a significant level due to power cuts – Power shortages are most prominent in Andhra Pradesh, Tamil Nadu and Odish
Bloomberg report says India has missed every annual target to electricity production capacity since 1951
Due to frequent power cuts 61% companies suffer more than 10% loss in production
Security guards have to be trained to pull out screaming people from elevators when they get stuck in between floors." http://www.dnaindia.com/analysis/standpoint-how-do-people-in-india-cope-with-power-cuts-2133519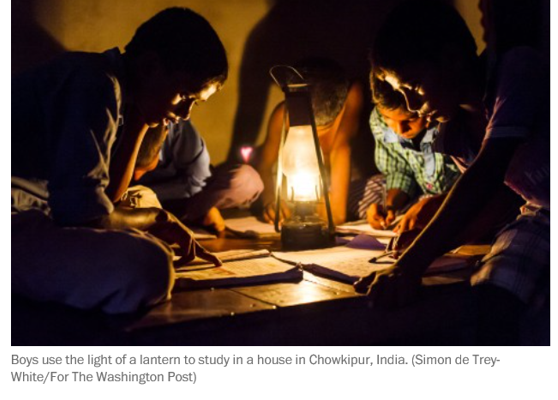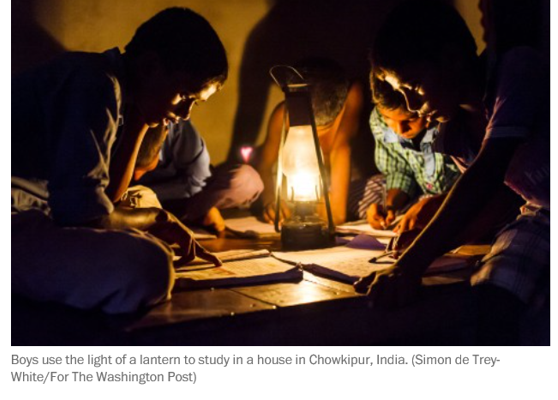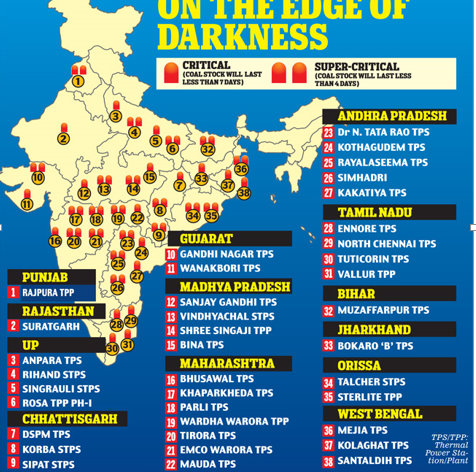 Water in India
India ranks 120th out of 122 nations for its water quality and 133rd out of 180 nations for its water availability.
only 18% of a total rural population of 833 million Indians have access to treated water. However, 41% of the rural population, or 346 million people, own mobile phones. (Source – UNITUS Seed Fund)
one-third of rural households in India are reached by piped water supplies.
2011 census estimates that 138 million rural households, or about 685–690 million people, lack access to safe drinking water.
in Bihar, less than 2% of the rural population receives treated water.
WHO estimates that, in India, about 38 million people are affected by waterborne diseases each year, of which over 75% are children; 780,000 deaths are attributable to contaminated water and more than 400,000 can be attributed 
to diarrhea alone.
Health, hygiene & sanitation
638 million people defecate in the open
According to the Public Health Association, only 53 per cent of the population wash hands with soap after defecation, 38 per cent wash hands with soap before eating and only 30 per cent wash hands with soap before preparing food
Only 11 per cent of the Indian rural families dispose child stools safely. 80 per cent children's stools are left in the open or thrown into the garbage.
only 32% of rural households have their own toilets
less than half of Indian households have a toilet at home
A staggering 70% of the rural population have minimal access to health care that are miles away from their home town
According to the Medical Council of India (MCI), the total number of registered doctors in the country is 9,36,488 as on December 31, 2014. as on 31.12.2013 auxiliary nurses midwives are 7,56,937 & registered nurses/midwives are 16,73,338
India produces 50,000 doctors a year
2.1million Indians suffer HIV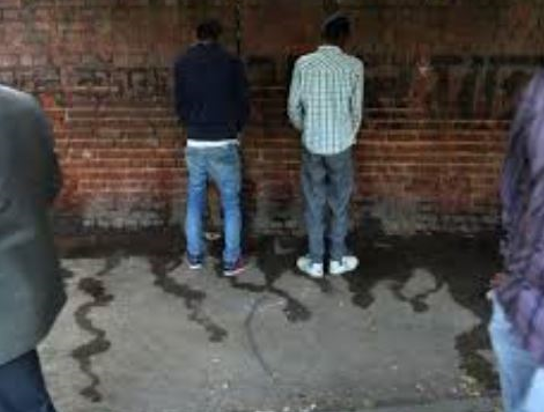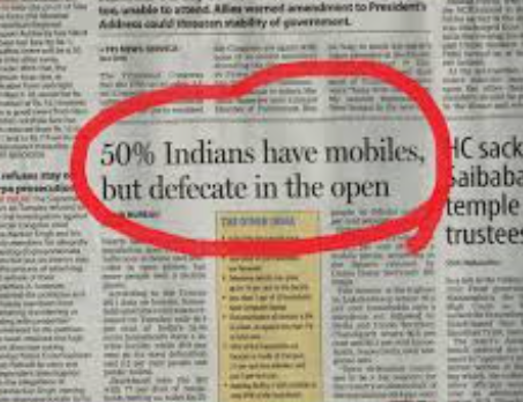 Food
India ranked 97th of 118 in hunger index194million Indians are starving for food (but India dropped parippu over Sri Lanka's North in 1987 just to show its might)
23021% of its population undernourished21% of its population undernourished21% of its population undernourished21% of its population undernourished21% of its population undernourished
44% of under-5 children underweight44% of under-5 children underweight
7% of them dying before they reach five years
More than a million Indians are millionaires, yet, most Indians live on less than Rs 100 a day. An estimated 29.8% of India's population lives below the national poverty line.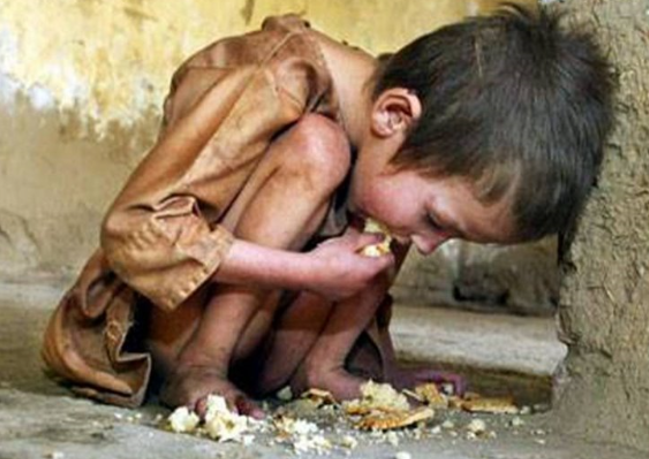 Women
India is one of the 5 countries where its unsafe for women
India has the highest number of street children in the world, as per the United Nations High Commissioner for Human Rights
rape cases have risen from 16,075 in 2001 to 24,923 in 2012, the rates of conviction have dropped from 40.8% to 24.2% in the same period.
India leads the world with the most murders (32,719) per year
More than 2.3 million girls and women are believed to be in the sex industry in India, and more than 200,000 persons were trafficked into the country annually
15 percent of the country's estimated 2.3 million prostitutes were children
UN reported that an estimated 40 percent of prostitutes were below 18 years of age.
According to the National Crime Records Bureau (NCRB), one woman dies every hour in dowry-related crimes in India
estimated 2.4 million child workers
These statistics clearly highlights that Indian Governments have much to do to look after their own citizens who number 1.3billion rather than poking their noses into foreign countries who have governments elected to look after their citizens.
Sri Lankan advisors and consultants may be taken to India and given a paid holiday and spoon fed on the wonders of the proposal to effectively entice the clueless Sri Lankan Ministers to sign on any dotted line but in the case of areas such as food, energy, ports/airports, high security zone areas, strategic leverage areas – none of these should fall into foreign hands whereby the dangers of them dictating what is given and what is not and when it will be given and when it will not will be too heavy a price for Sri Lankans to pay. Already the yahapalana government have jeopardized the internal security mechanisms – locked up intelligence officers, needlessly hounding the rest, stranger than fiction has been the 'accident' at the Salawa ammunition camp, officers are indirectly told to do as they are told and nothing else and all these are signs of an appeasing government taking the country and its people to greater calamity if they do not wake up and get their act in order.
This electricity project should be once again shelved and delayed inspite of numerous underarm tactics that the Indians would play. That they are resorting to such will go to show and justify why we should not enter such agreements. It takes only a simple example. Indian fishermen are straying into Sri Lanka's territorial waters, they are coming in thousands of internationally banned trawlers to steal our fish, not only that they are causing irreparable damage to the marine/coastal bed (it is as a result of the usage of these trawlers that the Tamil Nadu coast has been ruined and there are no fish and thus the reason why TN fishermen are straying into our seas) These illegal acts end up with the navy arresting the fishermen and then releasing, arresting and releasing after Tamil Nadu politicians and CM breathes fire down the Indian PM and the Indian Government has no choice but to listen and then fire a call to Sri Lanka ordering the fishermen to be released.
Is this example not good enough to realize the danger if we are to take electricity from India – just imagine if electricity is denied until the Sri Lankan Government agrees to India's demands and until such time we will be without electricity – food will get affected, factories will be affected, hospitals will face great calamity, homes will get affected, childrens studies will get affected – the damage will be huge. Is it worth taking such a risk?
Shenali D Waduge
https://artsci.washington.edu/news/2013-10/much-rural-india-still-waits-electricity
http://www.healthissuesindia.com/2014/02/05/sanitation-health-hygiene-india/
http://indiatoday.intoday.in/story/black-out-looms-large-across-india-as-coal-stocks-dry-up-in-plants/1/366604.html