Weragama Arachchige LEELASENA- Obituary
Posted on March 8th, 2017
UK Community News
Weragama Arachchige LEELASENA (of Hangamuwa, Ratnapura): Former Head of the Faculty of Mathematics at Maharagama  Teachers' Training College, former principal at Anuradhapura Central College, former Senior Mathematics Teacher at Walthamstow Girls School UK, passed away peacefully at home (in the  UK) surrounded by his loving family on March 3rd 2017 aged 85 years.
A much loved husband of Nalinee, a dearly loved dad of Lakith, Lasitha, Kirula and Subodha, beloved brother of Subaratna Menike, Nirmala,Chitrangani, Yasawathie and Gunaratne Menike, a loving father-in-law of Ganeesha, Chamari, Keshari, and Neha, beloved grandad of Sachi, Charith, Ayana, Kavisha, Suvan, Aanya and Liana, Lee will be sadly missed by all his loving family and friends.
Viewing and Funeral Details:
Viewing  Thursday 9th March from 12:00 to 16:30 PM 
Friday 10th Mar – from 13:00 to 14:00 PM
at 
H C Grimstead, 18 Bridge Street, Pinner, 
HA5 3JF
Funeral Service Friday 10 March at 16:30
Chilterns Crematorium, Whielden Lane, Amersham,Bucks HP7 0ND
The funeral service will be followed by a Buddhist Memorial Service at 19:00  and the Wake (Mala Batha) at 20:00 at the family residence – 5 Gerrard Gardens, Pinner, HA5 2PT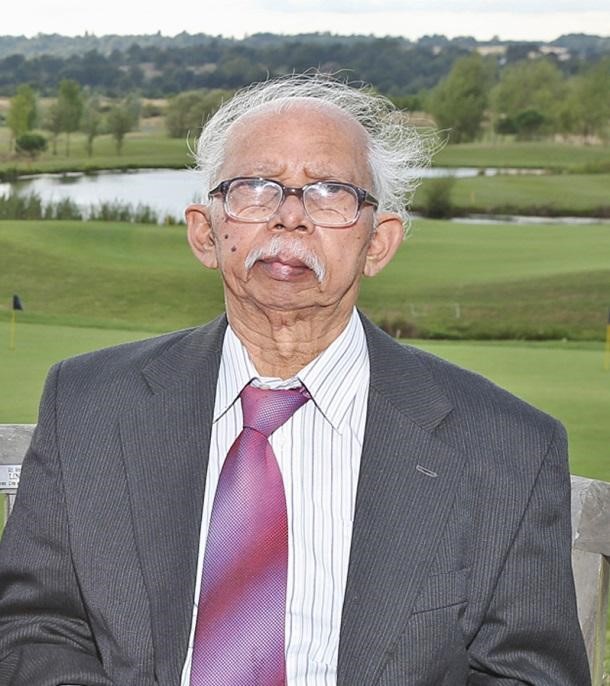 Weragama Arachchige LEELASENA
30 September 1931 ~ 3 March 2017
Weragama Arachchige Leelasena was born on 30th September 1931, in Ratnapura, Sri Lanka. He was an avid student from a young age and in particular showed a keen interest in mathematics.
He completed degrees in mathematics at University of London, Hull University (UK) and Birmingham University (UK) and Diploma in teacher training at University of Ceylon (Sri Lanka),.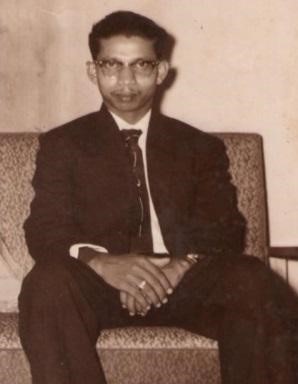 He held positions as Principal of Anuradhapura Central School and Head of Mathematics at the Faculty Science at Maharagama Teacher Training College in Colombo.
He married Nalinee in 1963 and the couple had four children – Lakith, Lasitha, Kirula and Subodha. He moved to London in 1976 with Nalinee and the four children joined a few years after.
He continued his career teaching mathematics in various schools in East London. He retired in 1992 and enjoyed his retirement by travelling and spending time with his family.
He will be dearly missed by his family members (wife Nalinee, sons Lakith, Lasitha, Kirula, Subodha, daughters-in-law Ganeesha, Chamari, Keshari, Neha) and grandchildren Sachi, Charith, Ayana, Kavisha, Suvan, Aanya and Liana), his relatives and friends.
Funeral Service
Chilterns Crematorium, Amersham, Bucks UK
Friday 10 March 2017
Sermon by:  Ven Bogoda Seelawimala / Ven Tawalama Bandula
Transference of merits by pouring water to the departed one
Talk by Sachi / Charith – grandsons
Poem read by Kavisha – granddaughter
Talk by Lakith / Subodha – sons
Offering cloth (Mathaka Wasthra) to the monks by the family
Buddhist Memorial Service ( Mathaka Bana) at 19:00 – 5 Gerrard Gardens, Pinner, HA5 2PT
Wake (Mala Batha) at 20:00 – 5 Gerrard Gardens, Pinner, HA5 2PT