WONDER OF ASIA  Back to square one again and again ……..
Posted on June 12th, 2017
Dr Sarath Obeysekera
Twice The Island and Lankaweb published two opinions with photographs similar to above and hurriedly garbage was cleared.
Again today on 12th June ,garbage has sprung like mushrooms ..I was also listening to the radio today about the altercation between journalists and  tourism minister regarding the same garbage problem ,but elsewhere .Same minister often come to Galle face for his morning walk .Today he may have seen the mound and he was helpless?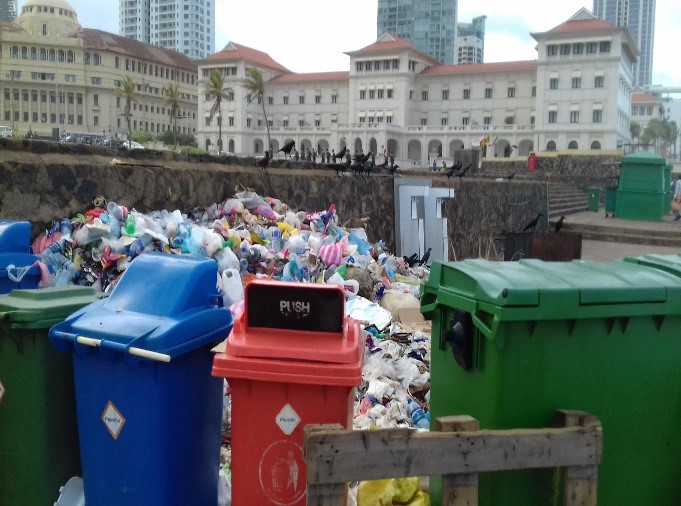 I suggest that the journalist who confronted the minister at his house should come to Galle Face and ask why tourism minister is least bothered about the ugly garbage mountain .
A cleaner deployed by the company owned by SLPA has stated when confronted that due to Ramazan Breakfasting in the evening daily many people gather and leave a mass of garbage and CMC is not clearing the same in time  .He  jokingly said that ,the controversial BBS monk should instigate people  to hold a Pork Barbeue in Galle Face to prevent people who come for Iftar   to minimize garbage stewing !! That was a very racist statement to make by a fan of BBS !!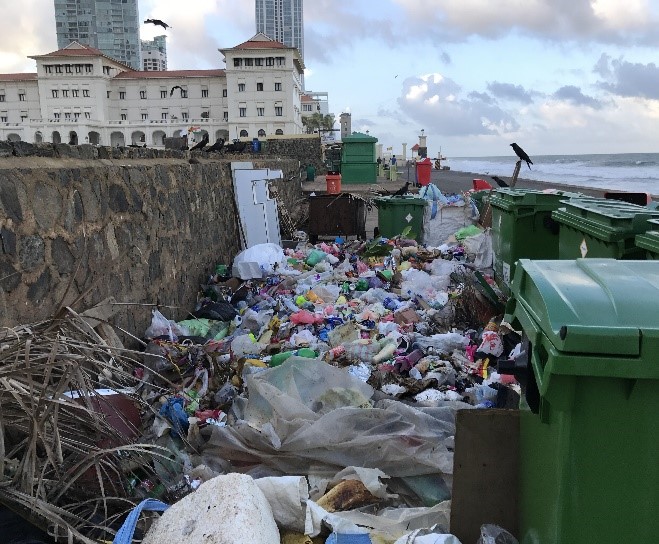 Can a new   Minister of garbage disposal be appointed under the President who can be entrusted to make sure that Colombo City and Galle Face is kept clean all the time ?
Dr Sarath Obeysekera