A government doctor engaging in private practice during a GMOA strike
Posted on June 24th, 2017
Dr Sarath Obeysekera
ECONOMYNEXT – A government doctor who was engaging in private practice charging fees during a strike organized by the Government Medical Officers Association (GMOA) was caught on camera running away without shoes.
The GMOA is trying to close down SAITM, a private medical college, in a bid to deny education freedoms of parents and students. GMOA doctors have earned their degrees at tax payer expense.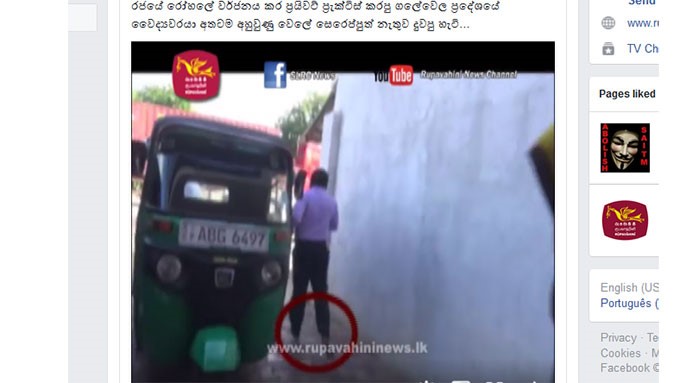 Aiyo Sir…………………
What a shame !
Our doctors like the African barefoot healers running like Kenyan Marathoner  to treat an emergency .
In one of the private hospitals in Colombo , Flying Squad of Department of Health has raided to check whether striking  government doctor are working. I am told that the nurses who noted that squad is on the move ,he was smuggled out .
There are dengue expert consultants who are supposed to be on strike working in private hospitals doing yeoman service .
This is the best time for the state to break the back bone of the GMOA Union like Thatcher who broke Coal Miners Union.
Every year in Sri Lank can go to history book
Keith Noyar Year
Lasantha Wickrmathunge Year
Poddala Jayantha Year
Mervin Silva year
Rathupaswela year
Bank Bond scam year
And now we have Dengue year a and GMOA year
Dr Sarath Obeysekera