DIANA'S 20TH DEATH ANNIVERSARY ENGLISH ROSE THAT BLOSSOMED AT SWEET SIXTEEN
Posted on August 17th, 2017
By Dr. Tilak S. Fernando
If there was any member of the British Royal family who gained worldwide recognition and adoration, it had to be none other than Princess of Wales, who was lovingly known as  'Princess Diana (Di)'.  At the age of 19 she captivated the world as Lady Diana Spencer by falling in love with Prince Charles, the heir to the British throne when she was an Assistant Kindergarten teacher. Her romance with Prince Charles generated much excitement among the media personnel and made paparazzi to follow her wherever she went. With the never-ending camera clicking and video films constantly rolling, 'Princess Diana' created a new industry for the media, and soon befitted as the highest photographed female in the world.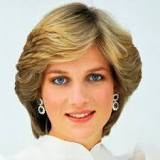 Prince Charles, being quite mature at the time, was quoted as saying: " Whatever is love means its pretty amazing, and I would never have allowed myself to fall in love hopelessly with the person who would be queen one day," but he got married to Diana on 29 July 1981. Eleven months later, Princess Diana cradled her first-born baby, Prince William, and subsequently Prince Harry. Ever since she reached the peak of popularity, especially for her qualities of simplicity based on the human touch, more than any influence of the Royalty.
Mesmerised by her 'golden image' and stunning looks, editors of newspapers and glossy magazines dispatched cameramen on the trail of this new icon of the twentieth century, which became an increasingly unbearable task for her to evade. Despite such publicity Princess Diana suffered emotionally, due to the eminent signs of breaking up of her marriage as much as due to excessive press intrusion. She once expressed her harrowing experience of being 'subjected to Buckingham Palace orders to freeze her out of public life', yet she concentrated on118 charities to help generate the much needed funds for those organisations. In that manner she worked unhesitatingly for twelve years and ended up with severe migraine attacks followed by Bulimia and fainting fits.
Marriage on the rocks
Diana wrestled for a long time under intense stress, still being an asset to the Royal family as well as for marrying Charles, but while she hit headlines in her public duties Buckingham Palace tightened its squeeze on her popularity, yet she relaxed privately and the cameras clicked secretly. As a young 19-year-old girl she had to adapt to many royal protocols. Unfortunately no one had ever written a manual showing how to be a Princess before! She had to learn every thing on her own, did many a task by herself, sometimes brilliantly, other times ' foolishly and ' naively'. But she grew up to be a determined and a matured woman at the end of the day when she learned from the university life and personal experiences, much more than any books or teachers could have taught her. At the end of her tether Diana thought it was high time to throw in the towel, and withdrew from public life.
Finally the very foundation of a 'fairly tale marriage' developed major structural cracks and shocked the world in 1990. The British press coined a phrase to say that ' the English rose that blossomed at sweet sixteen had started to show signs of putrefying'! The Royal marriage finally hit the rocks and ended up in a divorce on 30 November 2016.
The general social concept when a woman goes on holiday with a man is that she has found happiness. In such circumstances should the rest of the world go up in arms about it? Is there a need for media wallahs to follow the happy couple like a shadow and cause embarrassment and offence? No….! Not necessarily, unless there is a public interest in the couple. This was what exactly happened during Princess Di's tour with the millionaire filmmaker, Dodi Alfayed in August 1997, with her two young sons on a normal family holiday.
When the news leaked out their holiday, exposing how they enjoyed the family holiday in a thirty million pound sterling motor yacht, paparazzi photographers went berserk. Some newspapers wrote about Dodi Al Fayed as 'Princess Diana's all-embracing, 'Mr. Perfect'. By that time she was a free woman, yet, the Royal protocol prohibited Princess Diana speaking directly to the media on personal matters, but her close friends were happy to speak with her. In such a backdrop, British media once quoted her as saying. I believe that he (Dodi) is the man who will take me out of one world into another. I trust him. I think he can provide everything I need. I just love his gentleness."
                                                                      Catastrophe                                           
Diana once after a vacation with al-Fayed had arranged to return to London to be with her two sons, the Princes William and Harry on 31 August 1997. While they were being chauffeured to their Paris hotel, the Mercedes Benz limousine she travelled with Al Fayed, crashed 35 minutes past midnight in the Alma Tunnel, on the right bank of the Seine, killing Emad Mohammed al-Fayed, the driver and Diana simultaneously. The way she was taken away from this world on 31 August managed break millions of hearts the world over, pointing a finger at the Royal family equally simultaneously.
After 20 years of her bereavement, in 2017, her sons, duke of Cambridge and Prince Harry (Prince Henry of Wales) decided to commission a permanent statue in the public grounds at Kensington Palace to project their mother's positive impact and her legacy in the UK and around the world.
Diana, Princess of Wales, was a humanitarian figure and was most popular for showing great compassion for those who were ill and in need .She demonstrated this quality by visiting hospitals late at night to comfort patients and spent hours writing letters to privately support the work of others; she helped to shatter the stigma attached to AIDS by shaking hands with an AID's affected person; she was determined to 'ban landmines' and supported the homeless. In doing so she touched the lives of millions and shone as a spotlight, even without any cameras. When she died, she was 36 years old, just one year older than her elder son Prince William now.
Princess Di would have been 56 years old had she lived up to now.  On 1 July 2017 her two sons, Prince William and Harry visited their mother's grave for a private rededication service; to them Diana's death has been akin to an earth quake'. Prince Harry appears to feel his 'mother lives on, in the countless acts of compassion and bravery,' while William constantly remembers his mother's advice of 'the value of doing good when no one is watching'.
Princess Diana's children seem to believe in what their mother has ingrained in them that, 'if all play their part in making the children feel valued, the result would be tremendous'. As a mark of remembrance, since Princess Diana's demise, an aid organization, known as  'Diana Award' has been set up to recognise young people who are making a mark on the world around them.
On their mother's 20th death anniversary, the two brothers got together and participated in a ceremony on 29th July 2017 at St. James's Palace to recognise 20 young winners who came from the UK, United States, Canada, India, Belize and the United Arab Emirates, as recipients of the Legacy Award from the world embodying Diana's values, who have 'made a mark for the good of others', but not for themselves.
Equally to coincide with the 20th anniversary of Princess Diana's death ( according to Reuters – London), the legendary Channel 4, TV in the UK, had scheduled to release during a weekend the ' recordings of Princess Diana speaking candidly about her sex life with Prince Charles, and her sorrow at the spectacular collapse of her marriage. The footage had been filmed in 1992 at Kensington Palace.  In a privately recorded session it was believed to include a footage where Diana was speaking about her sex life with Charles viz: it was just so odd. I do not know there was no requirement for it from his case, sort of once every three weeks, and then followed a pattern. The footage apparently included how Diana approached Queen Elizabeth to discuss the failing marriage by saying, I don't know what you should do, Charles is hopeless'. Diana is also quoted as saying how Charles's father, Prince Phillip, had given him (Charles) permission to have an affair if the marriage did not work, and how Prince Charles used to see his lady friend once every three weeks before they got married.
tilakfernando@gmail.com