Craving for Eelam with the blessings of Sirisena-Ranil Junta
Posted on November 28th, 2017
By: A.A.M.NIZAM – MATARA
With the full blessings of the Tamil slavish Sirisena-Ranil junta, the Terrorists Commemoration Day known as the Maavir Day (the Great Heroes Day) was held in many places throughout the Northern Province with the participation of sheep clothed Terrorist politicians.  The LTTE's TamilNet website reported that more than 2,000 students along with lecturers, faculty deans and the staff of the University of Jaffna took part Monday morning in an emotional floral tribute in front of the newly renovated Tamil Eelam Heroes memorial statue, which was destroyed by the national security forces after 2009. The Website said that the event on Monday was equally emotional to the first event held 12 years ago when the statue was declared open. The website said that the people of Jaffna will never forget nor pardon the desecration of the memorial which was declared open by the vice chancellor of the Jaffna University at that time Prof Mohanadas in 2005. After 2009, the national security forces destroyed the statue inside the University premises and razed to the grounds all the terrorist cemeteries in the North. TamilNet said that the emotional event in Jaffna on Monday has passed a strong message to the world. It said the message was that Tamils would never forget the sacrifices made by the Tamil freedom fighters in the armed struggle under the leadership of LTTE leader Velupllai Prabhakaran.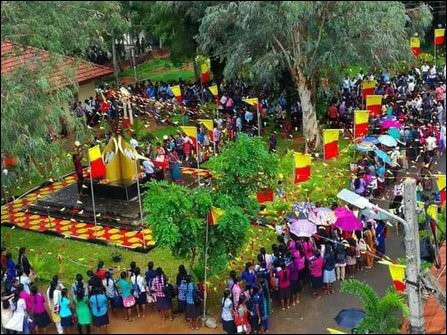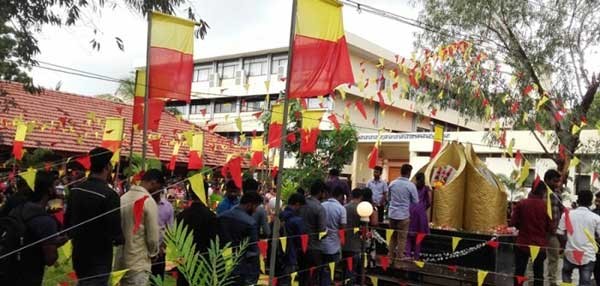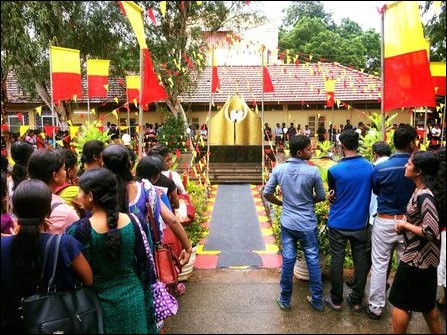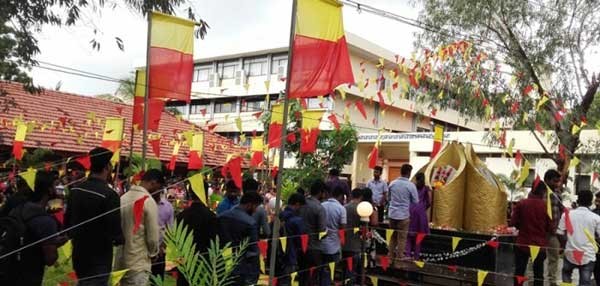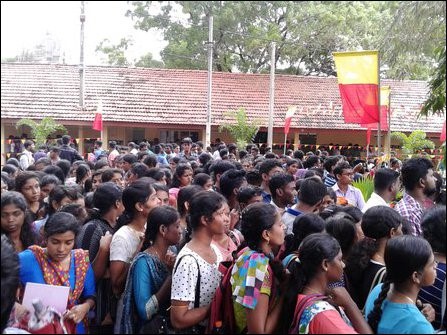 Jaffna University – Monday 27th November 2017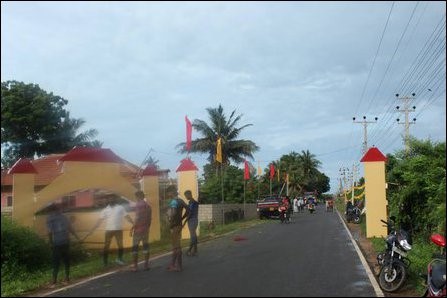 People engaged in preparing Maavir Day near Terrorist Cemetery in Kopay, Jaffna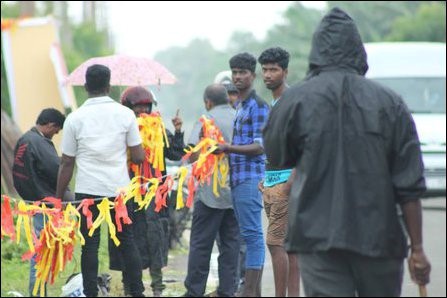 Koapay, Jaffna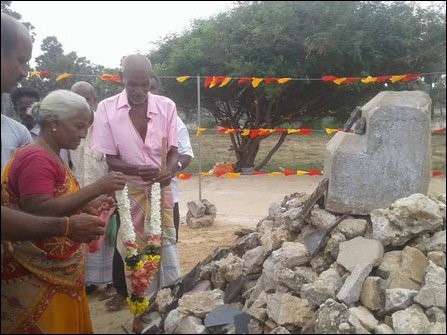 Cemetery in Thearaavil, Visuvamadu, decorated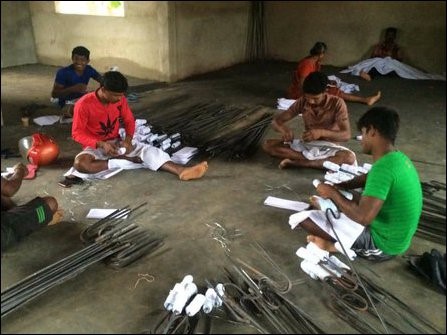 Preparing for the event.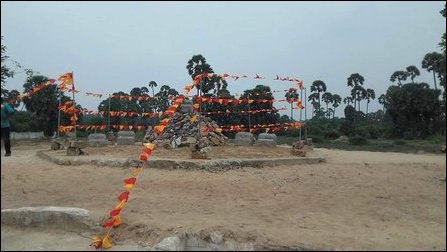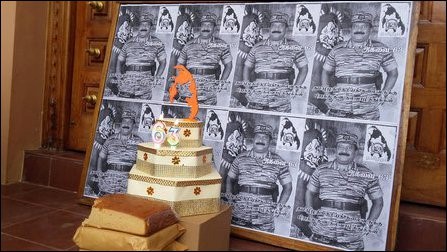 Slain Terrorist leader Prabakaran's 63rd birthday, marked at Jaffna University on 26.11.2017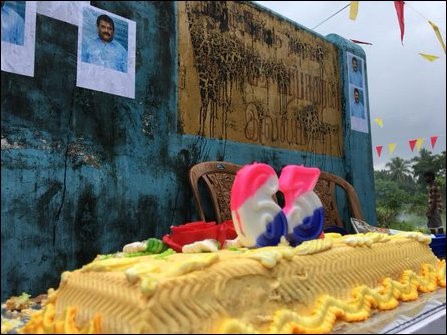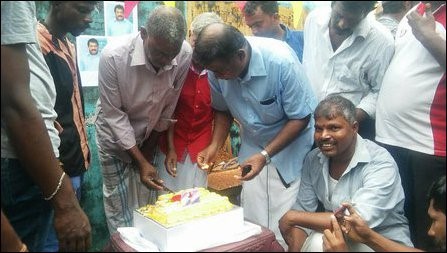 Marking preparation for Prabharan's birthday at his childhood house in Valveddiththu'rai.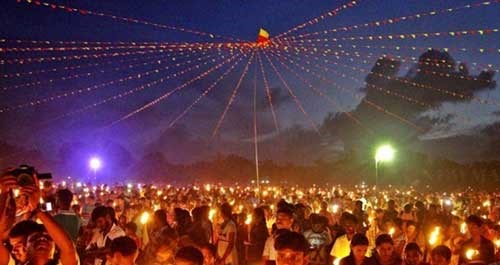 Reports that the main event as shown above was held at the Kanakapuram terrorist cemetery in Kilinochchi with the participation of several MPs, NPC members, politicians and more than 5,000 people.
Newly created cemetery monument at Kanakapuram in Kilinochchi
Commemoration events have held at 11 places in the Jaffna district, In Kilnochchi, Kodikamam, Kopay, and Jaffna University.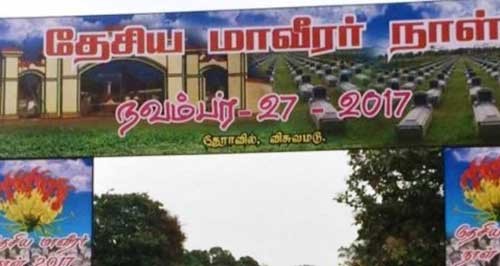 In the Mulativu district the events have been held at Mulli Vaikal, Mulliyawalai, Vishvamud, Theravil and some other places with the participation of the TNA MPs S.Sivamohan and Sri Skandarjah.
In the Vavuniya district it has been held at the former terrorist cemetery at Eechchankulam  with the participation of the TNA MP Sivashakthi Anandan.
In the Mannar district, the event has been held at the cemeteries of Periya Pandivirichchan and Vannivilankulam with the participation of the Northern Province Women's Affairs Minister Mrs. Anandi Sasidaran.
It is sad to note that terrorist elements have become so bold to openly hold all these events merely because of the patronage being given by this government when there were only Sivajilingam and a few others to light candles for Prabhaakaran in 2009.