UNP submits no-confidence motion against MR
Posted on November 2nd, 2018
Kelum Bandara Courtesy The Daily Mirror
The UNP today handed over a no-confidence motion against Prime Minister Mahinda Rajapaksa.
UNP MP Lakhsman Kiriella told Daily Mirror that he signed the motion as the Leader of the House before handing it over to the Speaker. He said the motion states that, In terms of Articles 46(1) and 48 of the Constitution, the Office of Prime Minister becomes vacant only if he dies, resigns, ceases to be a Member of Parliament (by removal or otherwise), or if the Government's Policy statement or the Budget was defeated or if the government loses a no-confidence motion against it".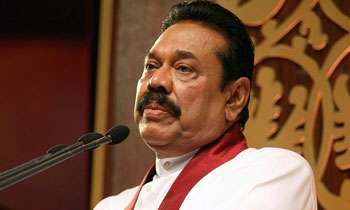 He said as such the House had no confidence in the Prime Minister appointed recently.