Cardinal wants Britain to be vary of Islamic extremists
Posted on April 30th, 2019
Courtesy The Daily Mirror
Referring to a statement made by a pro extremist Islamic Group in Britain that they would teach a lesson to all Sri Lankans, Archbishop of Colombo, Cardinal Malcolm Ranjith told a news conference today the British Government should be keep a close tab on these groups.
We are not against Britain, Many Sri Lankans still respect the queen, and we appreciate all good things done by Britain in Sri Lanka. However, it should vary of extremist groups," he said and pointed out that this Islamic group had intervened when some Sri Lankan Catholics staged a protest in London against the Easter Sunday attacks. The extremists are reported to have said that Sri Lankans should be taught a good lesson.
The Cardinal said the British government not forget that nine British citizens had died in the hotel bombings on Easter Sunday.
Venerable Omalpe Sobitha Thera who also participated in the news conference said the government should have a dialogue with the British High Commissioner and explain matters. The slogan of these Islamic extremists is to create an Islamic world. In such a scenario they are out to destroy Britain as well," he said.
The Thera said concrete steps should be taken to regulate Madrasas. These schools do not come under the purview of Education Ministry. We have also been told that there are Thowheed Jama'at mosques registered under the Ministry of Muslim Affairs. Minister of Muslim Affairs should be questioned about it," the Thera added.
The Cardinal said schools should not be based on religion and that a percentage of children belonging to other religions should be allowed to study at both private and government schools. He said political parties based on religion and ethnicity should not be allowed.
The two religious leaders said they were still not satisfied with the steps taken by the government to ensure security. While the Thera said mosques where arms were found should be sealed, the Cardinal said search operations carried out in Negombo particularly in Periyamulla was far from satisfactory because some houses had been bypassed during search operations.
The stressed the need for mainstream Islamic clergy to take the lead in freeing Muslims from the clutches of extremists. (Yohan Perera)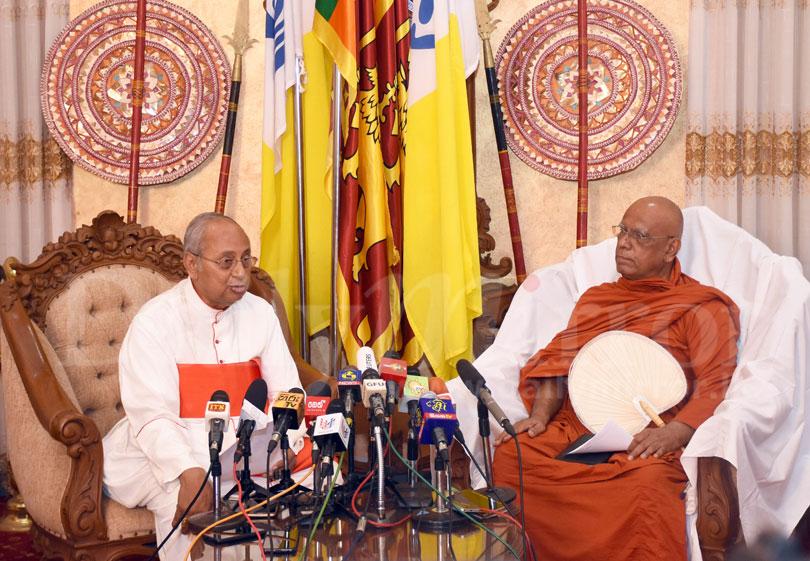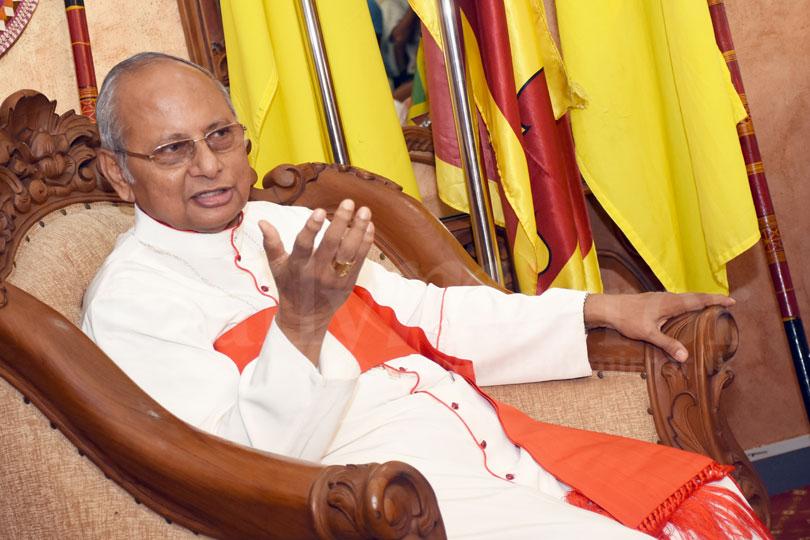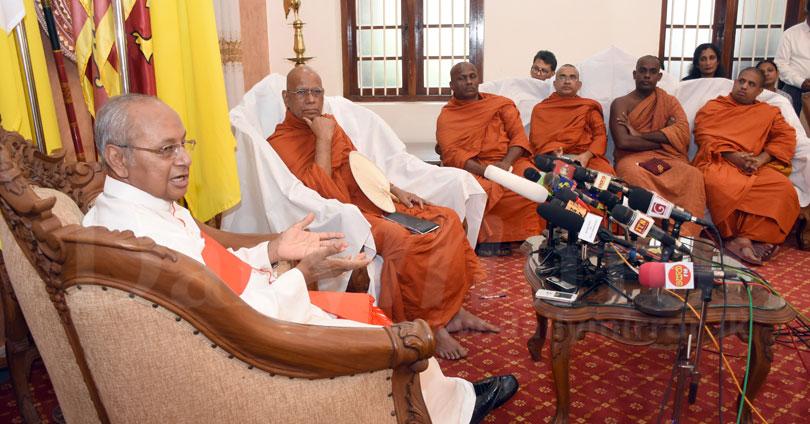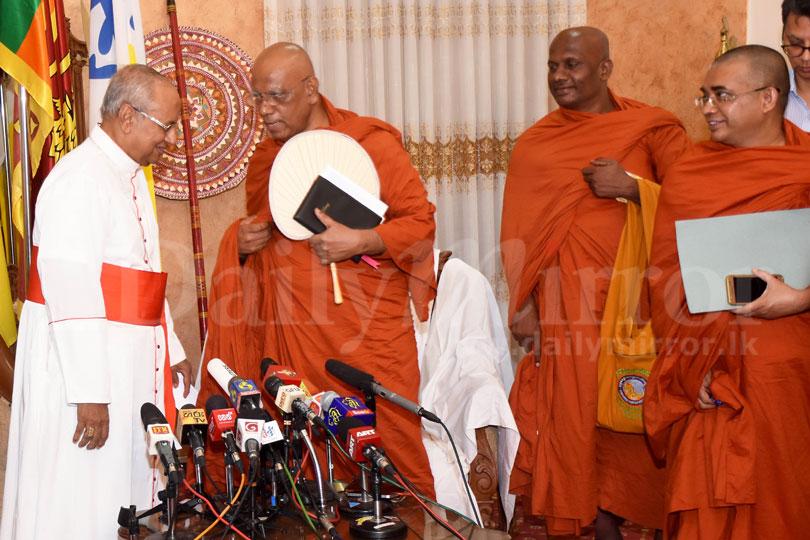 Pix by Kushan Pathiraja