PM Modi visits church hit on Easter Sunday: Acts of terror cannot defeat Sri Lanka spirit
Posted on June 9th, 2019
Written by Shubhajit Roy |New Delhi Courtesy The Indian Express
Modi's visit is part of his first foreign trip after re-election and is focused on the government's Neighbourhood First policy.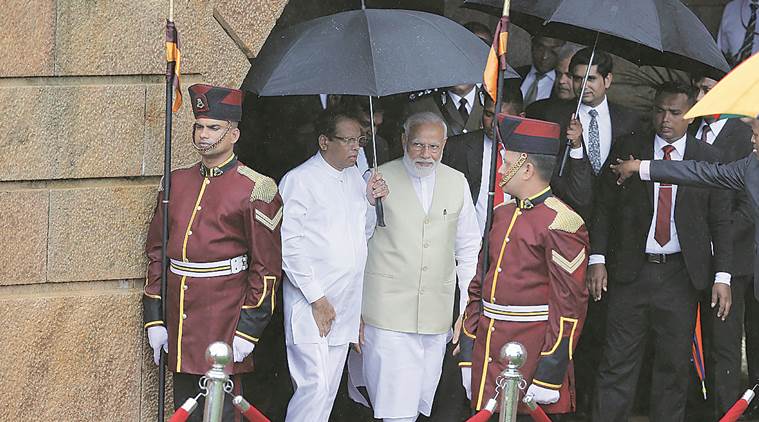 MORE THAN a month after the Easter Sunday terror attack rocked Sri Lanka, Prime Minister Narendra Modi on Sunday arrived in Colombo — the first foreign leader to visit the country after the suicide bombings — and paid tribute to the victims, saying cowardly acts of terror cannot defeat the spirit of Sri Lanka".
Through Sunday's meetings, Delhi also tried to maintain balance with the political leadership which has witnessed power struggle in the past eight months. Sources told The Indian Express that the effort was to reach out to all political sections, since the elections are due in December this year.
I am confident Sri Lanka will rise again. Cowardly acts of terror cannot defeat the spirit of Sri Lanka. India stands in solidarity with the people of Sri Lanka," Modi tweeted as he began a packed one-day visit to the island nation.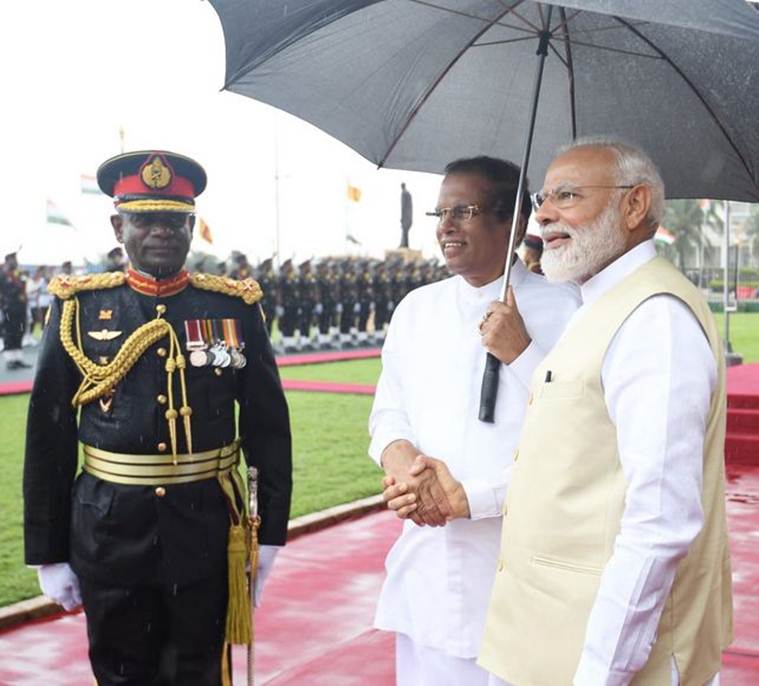 Modi, who arrived in Colombo from the Maldives after a day-long visit, was received by Sri Lanka's Prime Minister Ranil Wickremesinghe at the Bandaranaike International Airport earlier in the day.