Meet the Sri Lankan women driving pink tuk-tuks in a man's world
Posted on August 29th, 2019
Zinara Rathnayake Courtesy Adventure.com
Tourist numbers to Sri Lanka took a huge dip in the wake of the Easter Sunday bombings, but that didn't stop these single mothers. Zinara Rathnayake visits Think Pink Sri Lanka, an inspiring new initiative that's putting women in the driver's seat.
A salty coastal breeze and the usual early hour scenes welcome me as I disembark the train at Hikkaduwa. Men in their office slacks and women in colorful sarees rush past me for a day's work. I hop on a running tuk-tuk—my driver might be male but, where we're going, we won't need male tuk-tuk drivers.
As we drive past the center of beach town Hikkaduwa, the rush hour buzz isn't quite as buzzy as it used to be. Many breakfast shacks are closed for operation, and even the ones that are open have empty chairs outside. A few months ago, they'd be packed with travelers looking for a tomato, cheese and omelet roti served with lunu miris, a fiery onion relish. But the travelers aren't here.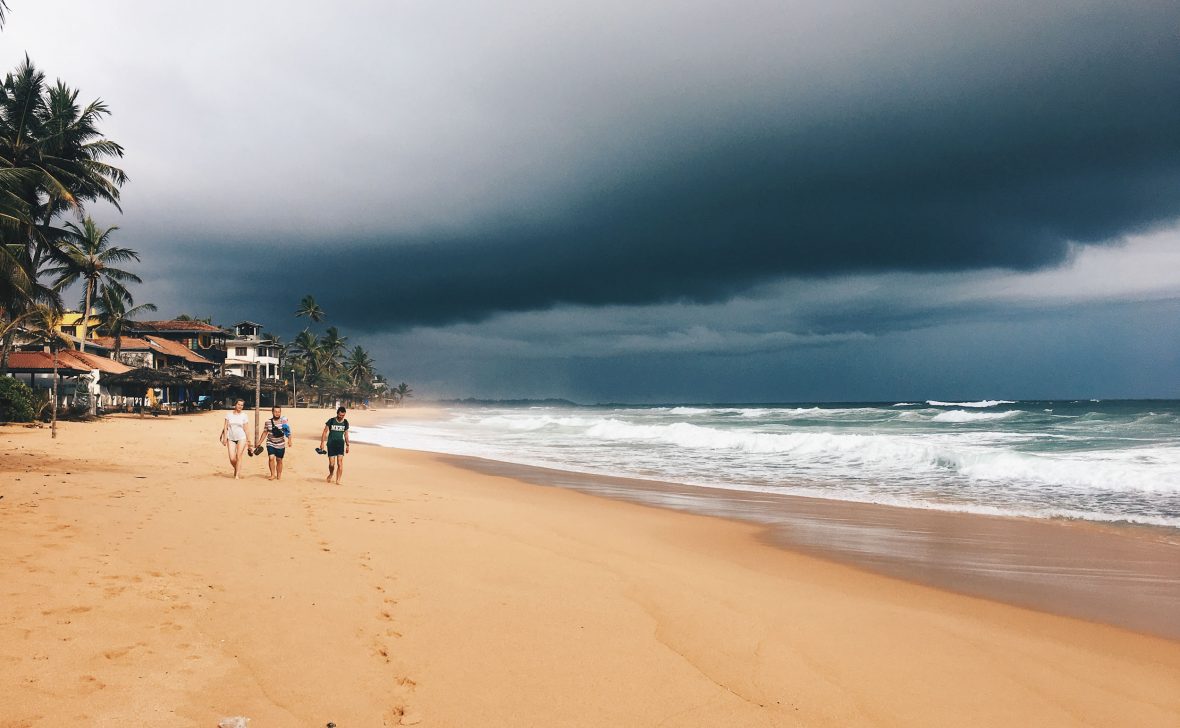 The Easter Sunday bombings in April 2019 were a major blow to Sri Lanka's tourism with traveler arrivals in May down 70 per cent compared to the previous year. A recent spate of media exposure—including being named as the world's best island by Travel & Leisure—is helping improve the situation and the government has also taken several steps to boost tourism, such as free visas to visitors from 48 countries.
In July, over 100,000 foreigners visited the island, a healthy improvement from the 35,000 that visited in May. Nevertheless, it's still a 50 per cent drop from the previous year.
RELATED: The social enterprise that's cleaning up Cambodia
I want to drive foreign travelers in my tuk-tuk," says Nilani Priyangika. It will earn me a better income—there's hardly anyone at the Galle Fort now."
The 39-year-old single mother has been driving tuk-tuks for just a month—she took the job to offset the income she lost after the economic decline in the aftermath of the Easter Sunday attacks. I was an independent home-based tailor and had a contract with a few shops in Galle. But their business is low now, and they told me they no longer required me to work."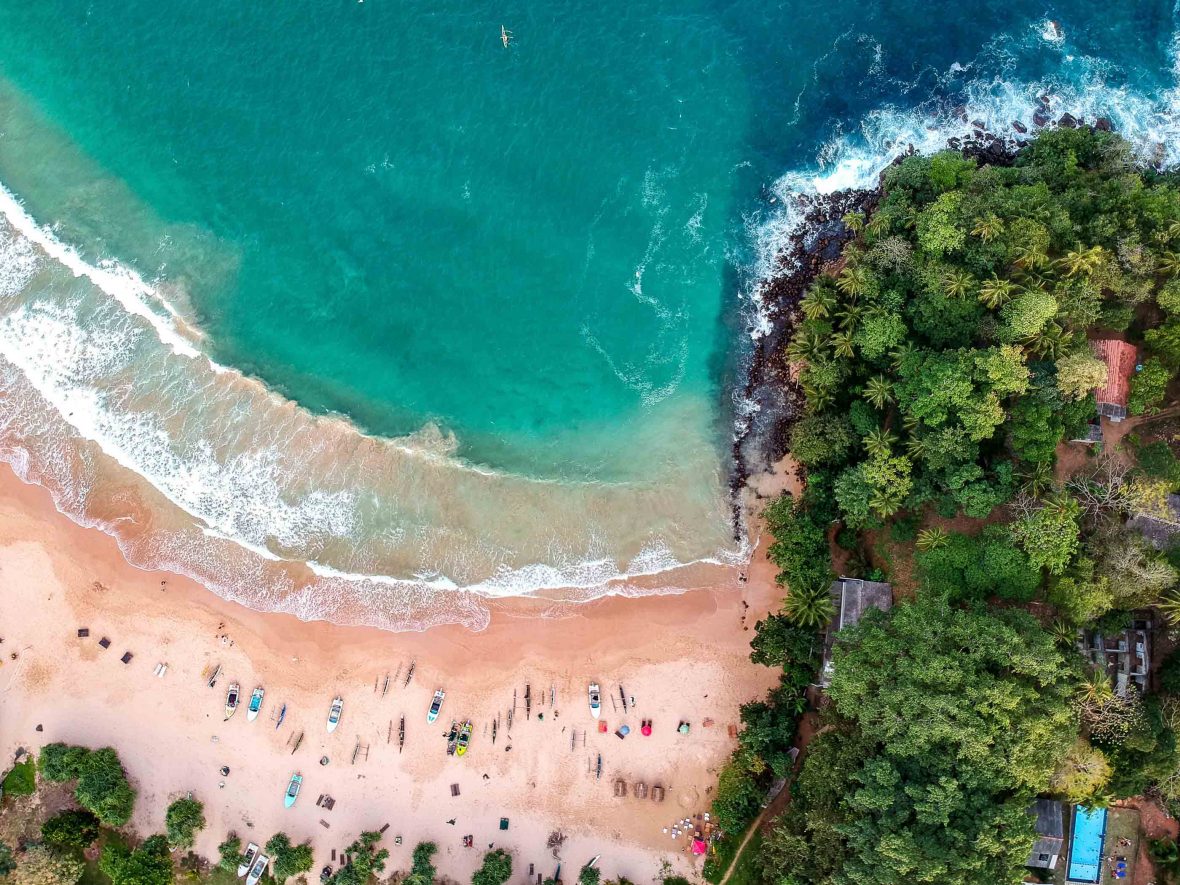 Nilani is part of the Think Pink Sri Lanka initiative, a women-only taxi service that was set up by the Rose May Foundation to help generate income for the women of Sri Lanka and Nepal. Now, as Nilani drives her tuk-tuk in the suburbs of Galle, southwestern Sri Lanka, she receives an income to sustain her family of three.
The foundation was set up by Mary and Graham Storrie, and named after their late daughter Rosie May, who was murdered at a Christmas party in Leicestershire, United Kingdom, in 2003. The organization's aim is to protect, empower and educate at-risk children around the world.
I finally feel independent driving this tuk-tuk. As women, we shouldn't be spending our lives within the four walls of our home."

Jeganeshwaram
In her early 20s, Nilani lived in South Korea and worked in a junior-level record-keeping job, a job she loved and enjoyed". But when she returned home for a visit, she discovered that her mother had already arranged her marriage with a man she didn't know.
I couldn't say no to my parents," says Nilani as we talk at the Rosie May Foundation's Sri Lanka office. A close-knit family structure and the socio-cultural norms in Sri Lanka expect daughters to be obedient to their parents—even when it comes to their choice of husband.
A few years later, her husband abandoned her for another woman, and Nilani was left to raise her two sons on her own. If I talk about going back to work in South Korea or the Middle East, my eldest son begins to cry," Nilani says. I'm both their mother and father."
One of Nilani's colleagues at Think Pink Sri Lanka, Jeganeshwaram, nicknamed Jega, shares a similar story. Her husband left her for another woman a decade ago, and the 42-year-old now raises her son on her own. I finally feel independent driving this tuk-tuk," says Jega. As women, we shouldn't be spending our lives within the four walls of our home."
RELATED: Heading to Sri Lanka? Don't forget Colombo
Tuk-tuks are a popular mode of transport in Sri Lanka, but a woman driver is still a rare sight—men comprise the vast majority of the 1.2 million auto-rickshaw drivers on the island.
Think Pink Sri Lanka is helping break these social norms. Jega, for example, has secured a number of regular customers, including a few families. She earns a healthy income to support her son's education, and pay the monthly rent and fuel charges for the tuk-tuk. The rent goes towards the maintenance of the vehicle and paying off the training she initially received.
There are currently five women driving their pink tuk-tuks on Sri Lanka's southern roads, with four in training. We provide an intensive month-long training course for every driver," says project manager Ramani Samarasinghe. In the first three months after their training, they don't have to pay rent for their tuk-tuks. After that, we offer them a contract and renew it every six months." A meter is hardwired to the tuk-tuk, which gives customers a lower price than what is usually being quoted by other tuk-tuks in the region.
Male drivers in the village do not like us driving tuk-tuks. They tease us when we drive, and one even asked me to lower my fares, and verbally harassed me for securing their hires."

Jeganeshwaram
The United Nations Population Fund (UNFPA), reports that 90 per cent of Sri Lankan women are harassed on public transport and on the roads, and Think Pink's drivers do not drive men or men in groups. Their customers comprise children, solo women and families. Mothers prefer to send their kids, especially daughters, with us over a male driver," says Jega.
While progress is being made, there's still a long way to go in terms of the women of Think Pink being accepted in mainstream Sri Lankan society. Male drivers in the village do not like us driving tuk-tuks," says Jega. They tease us when we drive, and one even asked me to lower my fares, and verbally harassed me for securing their hires."
Ramani also tells me that a male driver asked her to stop the campaign because the men are losing their hires. Mothers feel it's more trustworthy to send their kids with a female driver," she says. We are women, driving for women."
As Ramani and I talk, another driver pulls her pink tuk-tuk into the car park of the Rosie May Foundation office. When her husband died six years ago, Deepti Priyadarshani was left with no income. She worked many odd jobs, surviving on very little money.
I was a senior supervisor at a garment factory," says the 53-year-old. I couldn't work after my husband passed away—leaving my daughter alone at home wasn't safe."
Now, Deepti feels empowered by driving a tuk-tuk, which is still considered as man's job. She uses her income to help support her daughter's education, and supplements her wages by making tote bags and dresses for the volunteers who come to work at Rosie May.
Unfortunately, since the Easter Sunday attacks, those volunteer numbers have dipped along with the tourist numbers, and Deepti is still finding it difficult to make ends meet. Rosie May gave me a good income, but there aren't many volunteers at the moment," she says. It has become very hard to pay for my daughter's A-Level tuition."
Sri Lanka has always been favorite for travelers. And much of the country's economy, both at the national and domestic level, is dependent on tourism. As time passes, there's little doubt the tourists will return, and the women of the Think Pink Sri Lanka are looking forward to that day.
When tourism grows again, I hope I can talk to a few hotels and drive their guests in my tuk-tuk," says Nilani, her eyes bright, wide and sparkling.