Opposition should extend its support for a progressive budget: Sajith
Posted on December 31st, 2019
Yohan Perera Courtesy The Daily Mirror
Opposition should support a progressive budget that would fulfill the pledges made by the ruling party during the presidential election, UNF led alliance's Presidential Candidate Sajith Premadasa said today.
Speaking at a public meeting in Negombo, Mr Premadasa suggested that time and agenda for a budget should be set when Parliament meets on January 3rd, 2020. We will act as a progressive opposition and support all progressive steps government takes to provide the concessions it promised to the people during the presidential election" Mr Premadasa said.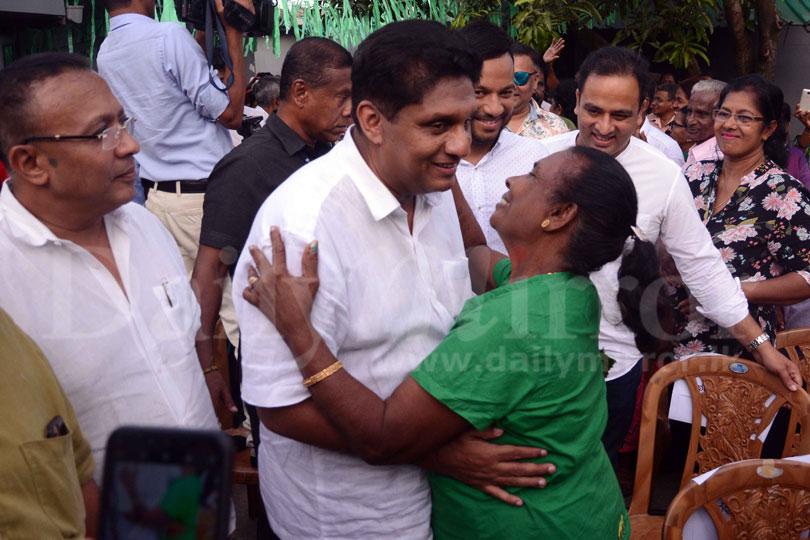 Also he suggested that February 4 this year is a good day to tear the Millennium Challenge Corporation Agreement (MCC), SOFA, ACSA and the free trade agreement signed with Singapore. We will also join the government if it decides to tear the copies of these agreements as that was what SLPP promised to do if comes to power" he said. Mr. Premadas pledged to set up a special unit at the office of the Opposition Leader to receive complaints of political victimisation if he is confirmed in that post in Parliament on Friday. While stating that prices of essential goods have gone up after the presidential elections he questioned whether 6.9 million people who voted this government into power are happy. Laksha Hetanamayata den Satutuda? He asked in Sinhala.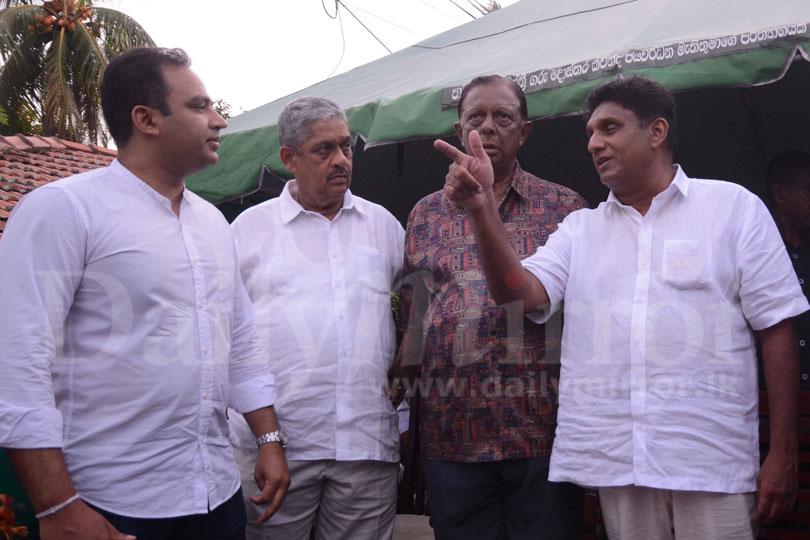 UNP MP Dr. Kavinda Jayawardene said it is Mr. Premadasa who should become the Prime Ministerial candidate of UNP at the next general election. MPs Sarath Fonseka, John Amaratunga and Harshana Rajakaruna also participated in the event. (Yohan Perera)