Sri Lanka has handled the Corona Virus issue brilliantly well.
Posted on May 2nd, 2020
A Worried Citizen
I think Sri Lanka has handled the Coronavirus issue brilliantly well compared to many of the developed countries. Please look at the numbers below from the BBC.
https://www.bbc.com/news/world-europe-52491210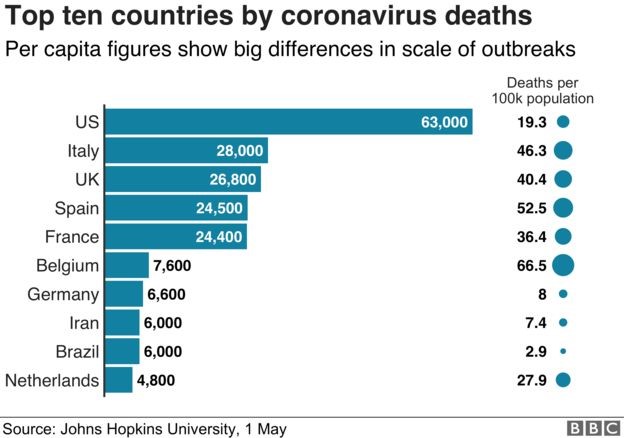 As you can see Belgium has the highest number of deaths per 100,000 people. I believe the reason for this is that Belgium is a small country with a high population density. Their population is 11.59 million and the land area is 11,849 Sq.miles.
The population density is 978 people/Sq.Mile. Sri Lanka has a population of 21.67 million and the land area is 25,332 Sq.Miles. Therefore the population density is 855 people/Sq.Mile. We have to also remember that ¾ of the population lives in the Southwest quarter of the island which is very dense in terms of population. The real density is closer to 2556 people/Sq.Mile.
Belgium has had 19.3 deaths per 100,000 people whereas Sri Lanka has had 0.03 deaths per 100,000 people (based on 7 deaths we had up to date).
Yet some of our lying politicians in the opposition have started their usual lying all over again now that the elections are drawing near. I would suggest that the government should challenge all these false statements unlike in 2015 and take them to courts for libel if any statements are false. Please do not remain silent like in 2015. I hope the people will not be fooled by the lies put out by the JVP, TNA, and SJP and vote correctly to save the country.
My heartfelt gratitude to President Gotabaya Rajapaksa and Prime Minister Mahinda Rajapaksa along with their team of doctors, and service personnel who have saved us from a fate too fearful to even imagine.