Crew change of ships in Galle and Colombo ports why not Trinco and Hambantota ?
Posted on May 19th, 2020
Dr Sarath Obeysekera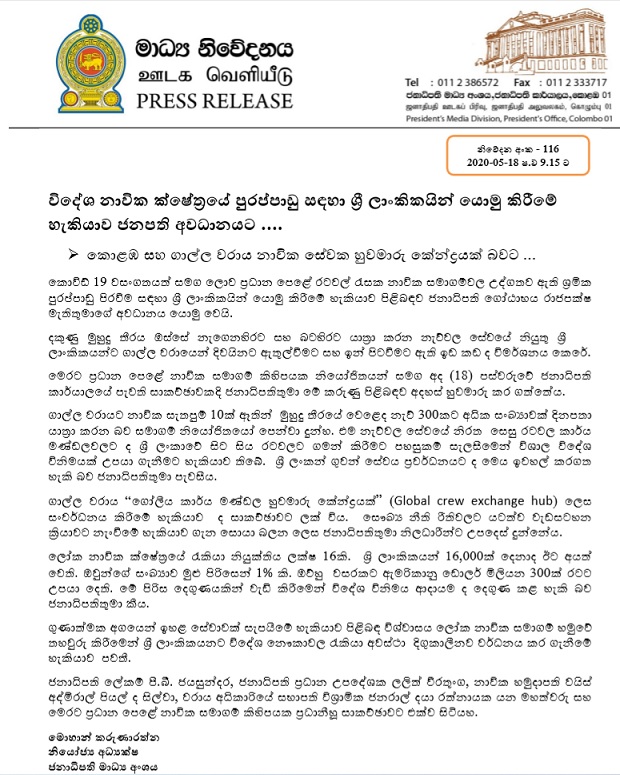 When reading The the attached communication issued by the President's office I wonder why they cannot   use the other two ports as well
We proposed to develop Trinco as a location for oil rig lay-up facilities and requested the government to restructure quarantine procedure to accommodate the crew changes of rigs and tankers 
It is a source of a large amount of firearm currency 
Idling hotels can be offered to the crew to combine a holiday and self-quarantine at a premium price 
I am not sure why Hamabantota is overlooked when Mattaka airport is just close by ??
Can they look into this?