How to fix the current FLAWED constitution which allows ethnic laws and is NOT "One law"
Posted on November 25th, 2020
Stanley Gunaratne 
The current 1978 Constitution's "Equality" clauses are meaningless since they are superseded by 600+ personal laws thanks to Article 16 overriding Article 12. 
Article 16 currently permits any personal laws made by Parliament before, or after 1978 to override the Constitution! This flies in the face of equality.
The best Constitution we had was the Soulsbury Constitution which had ironclad guarantees to prevent such nonsense.

PROPOSAL IN A NEW CONSTITUTION:

THE CEYLON BASIC LAW
(Section 1) The Republic shall ensure the preservation of its ancient heritage, that Buddhism is inviolable, and the apolitical teaching of factual history. All representatives of the people shall be servants of the People and it is their duty to uphold this Constitution, the People's sovereignty, the Rule of Law, and make laws for the peace, order and good government of the Island.
(Section 2) Unless affirmed by this Constitution, No Law shall:
(a) prohibit or restrict the free exercise of any religion, or
(b) make persons of any community, or religion liable to disabilities, or restrictions to which persons of other communities or religions are not made liable; or
(c) confer on persons of any community or religion any privilege or advantage which is not conferred on persons of other communities or religions
(Section 3) Any Law that has been made before, or made in contravention of this Basic Law, shall to the extent of such contravention be void.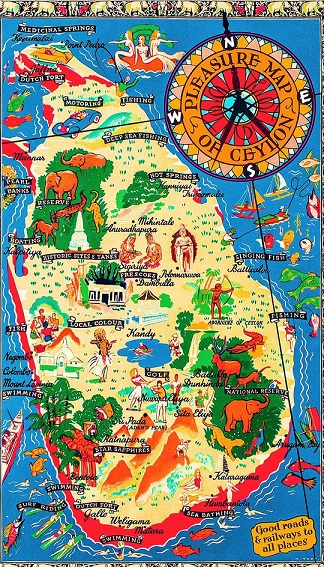 THIS WILL END THIS NONSENSE ONCE AND FOR ALL.

Furthermore:

An "Ethnic Integration Policy" (EIP) for Ceylon must be put in place and enforced to preserve the Ceylonese identity and promote ethnic integration and harmony. It will ensure that there is a balanced mix of the various ethnic communities in all Districts, monitored by a designated Civil Service Housing Board.
The EIP limits shall be set at block, neighbourhood and District levels based on the ethnic make-up of Ceylon:
– For the purchase of a flat, land, or house, a household with members of different ethnic groups can choose to classify their household ethnicity under the ethnic group of any owner or spouse (co-owner or occupier)
– Bands will be set for communities in each district that conform approximately to the overall national demographics of the entire country according to the latest population census
– The four communities are classified as thus;
Sinhalese,
Tamil,
Moor/Malay,
Burgher or any other community.