The Sinhala Chronicles
Posted on February 26th, 2022
By, Professor Dr. Nishan C. Wijesinha
George Turner, an English officer in the Ceylon Civil Service, translated the first 38 chapters of the Mahavamsa (termed the Great Dynasty ending with King Mahasen) from Pali to English which was published in 1837. With his death at the age of 44, the balance chapters 38 to 100 – by far the greater portion of the translation – was done by my Great grandfather Mudaliyar Louis Corneille Wjesinha. He was the eldest son of Reverend Cornelius Wijesinha – the first Sinhalese Wesleyan Methodist Minister.
The following is a drawing of Mudaliyar L C Wijesinha done by my late aunt Ruth Wijesinha.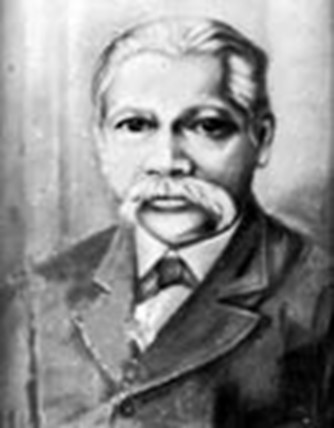 What is interesting to note from these historical writings is that King Elara – was a Dravida by Nationality – or Dravidian who spoke Dravidian Language. The Malabar inhabitants of the Northern Province of Sri Lanka was an immigrant Tamil Concept which was one that was developed to distort the chronicles of Ceylon by the Portuguese followed by the Dutch and the British who brought in South Indian Tamil settlers to Sri Lanka. When their agenda did not gain prominence as they wished; then the Tamil Eelam concept was one that was push-forward through neighboring India through the influencing of these European communities to re-establish a lost political colonization in Sri Lanka. The Eelam Symbol Tiger itself centralizes India as there are no tigers in Sri Lanka, but instead Leopards and cheetahs who has spots and not stripes.