MAHANAYAKE THERO HAS NOTHING ELSE TO DO OTHER THAN  MEETING OVERGRWON FAT POLITICIANS ……….
Posted on April 7th, 2017
Dr Sarath Obeysekera
TV crews and journalists are always seen near Kandy Mahnayake Thero's residence/ temple
We see many politicians ( some overgrown) sitting in front of the prelate and trying to get blessings from  Mahnayake Thero .One good thing is that Mahanayke is always polite ,accommodating and kind in giving advises to all the politicians .Lately this action has become a fashion .
I heard one powerful minister was asked to consider opinions from the Public  regarding handing over of a port to Chinese and the Minister replied that they will seek approval from Parliament before implementing. Of course parliament with   a majority for the ruling party can do anything as they wish.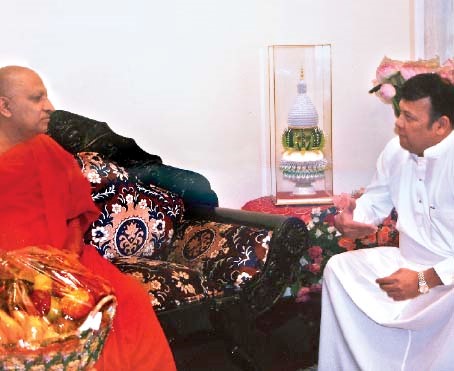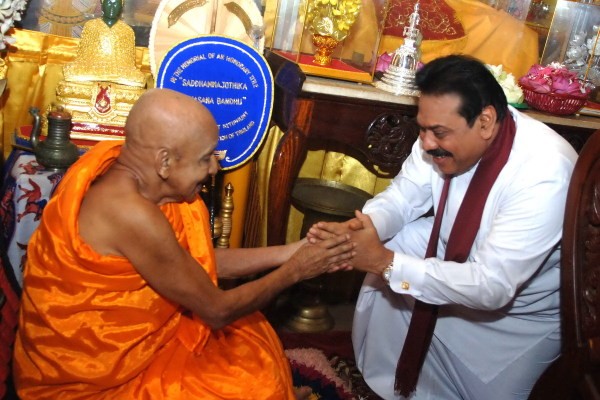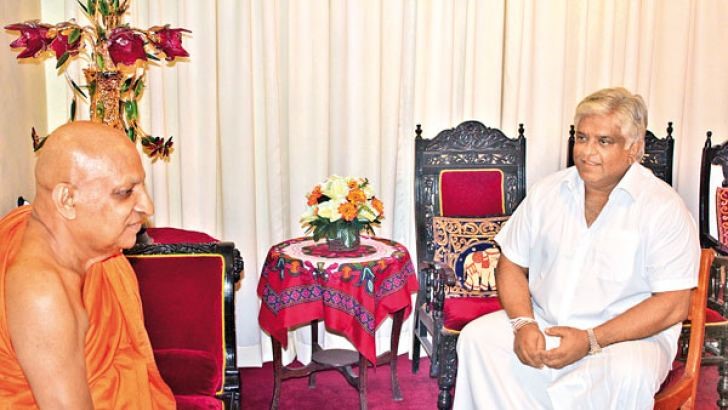 In one occasion Mahanayake Thero told Finance Minister that his work was appreciated by foreign organizations and an award was also given, but Sri Lankans have failed to appreciate his work ! ( I am not sure about the  response from the minister –but rejection of certain budget proposals is clear indication of the popularity of the finance minister!).
Another minister went to see the prelate to get advice about SAITM and Thero said that government should listen to doctors also !
Newspapers fill these shows with nice photos and TV crew also create news .
Ataprirkara traders  in Kandy are also making big money !
I do not think that these shows does not make any impressions among the public when they watch this in TV or read the newspapers.
Dr Sarath Obeysekera