TOLERANCE IN OPPOSITE ORDER.
Posted on December 2nd, 2017
By Dr. Tilak S. Fernando.
Dilshani Palugaswewa highlighted in the Ceylon Today (Sunday Edition), the discourse made by Ajitha Wickremesinghe, the Financial Legal Equality Advisor and Director of iProbono, and the Founding Trustee of Think Equal, at a function held at  the Bandaranaike Centre for International Studies, on 21 November, to mark The International Day for Tolerance.
Ajitha Wickremesinghe's speech at the forum was significantly thought provoking. He has opened his discourse by asking whether 'any one wishes to be just tolerated,' which is very much on a par with the present situation in Sri Lanka, especially in political circles.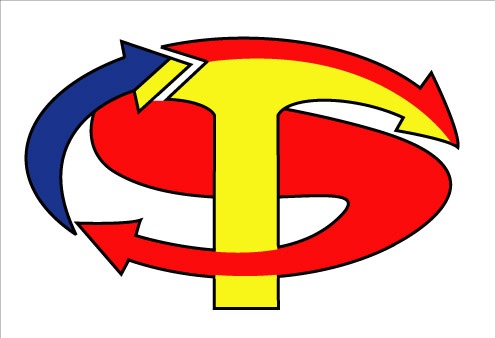 Behavioural patterns of people certainly have an overall impact on any society. Everyone agrees with Aritha Wickremasinghe's viewpoint that 'tolerance is much desirous than discriminating, as no one wants to be treated negatively'. He has concentrated, in his sermon, mainly on the traffic situation in Sri Lanka, as well as on a wide-range of topics, from racial discrimination to associated violence (evidently displayed recently in Gintota), and on gender based discrimination in job opportunities, particularly on women, the disabled and, those confined to wheel chairs, and the transgender.
Tolerance in opposite order.
The tolerance can easily work in the opposite order as well! Sri Lankans, on this issue, expose their gullibility due to a long-term brainwashing done by politicians, which has managed to breed a 'social smog' tolerance. It would be more prudent to refer  to the inaugural speech made by President Maithripala Sirisena, when he addressed the newly elected Members of Parliament, after winning the Presidential election on 8 January 2015, by calling them as, Garu or Honourable Members of Parliament".  From there onwards, he went on to congratulate the people of Sri Lanka, who voted for him, as well those who did not, et al.
The President, as a Parliamentarian with 26 years of experience, at the time, and as a Minister who had held a variety of portfolios in the government, appeared to have been caught unawares, to use the term 'tolerance' in the opposite order' by addressing all as, 'Honourable or Garu" members.
Could this be due to people in this Country being reduced for decades to a nationwide `smog tolerance,`  either by being naïve or purposely? It is mind-blowing to note how every one in this country is addressing parliamentarians as 'Garu or honourable, as a spreading contagious disease. The Cabinet Ministers on the other hand, seem to believe that they have descended from heaven and dwell in cloud nine! It is such a travesty that they seem to forget their obligations as to why people in this country have elected them to such glorious positions. In the bygone years, even the cream of the civil servants displayed humility by signing official letters as `Your obedient servant'! Parliamentarians are not a special breed, but ordinary people elected by the citizenry, and get paid handsomely out of taxpayers' hard earned money for which, they need to be duty bound officially as well as  morally.
Honourary Titles
Honourary titles exist academically in Universities and Colleges, as an accolade in recognition of students' merits. In certain contexts, a title is added to someone's name to signify veneration, or a professional or academic qualification. In a more general concept, the title of ' Doctor' is used on non-medicos, who hold a philosophic degree. Senior Surgeons in Britain are addressed as 'Mr ' as an honour, instead of simply calling them 'Dr. ' Titles such as ' Sir 'and 'Dame,' in the UK, are bestowed upon a special category of men and women, with the rank of Knight Commander, or holder of the Grand Cross in the Order of Chivalry. Therefore, to address someone as 'honourary,' the person needs to be engaged in voluntary work, without seeking any payment or remuneration for his services.
In such a backdrop, when the general public and politicians are addressing each other and among themselves, as 'garu' or honourary Member of Parliament, Prime Minister or President, the tolerance begins to work in opposite order, as the entire lot is not engaged in honourary work but earn fat salaries, allowances of many a kind, including millions worth of duty free luxury car permits and, the worse being becoming self centered, and clutch themselves to their parliamentary privileges, for five years, and qualify for a life time pension. It's high time that the citizenry begin to cast-off such balderdash, and treat politicians for what they are, as none of them appears to be doing a voluntary service.
Young Aritha Wickremasinghe's strategies 'to push forward a new generation of identical thinkers and well mannered citizens' in a steering programme, aimed at children of three years old, in a number of selected schools, need to be recognised and upheld.