Prime Minister questions Who used Arugam Bay super luxury Hotel complex? But it is advertised on the internet for anyone to use.
Posted on February 16th, 2015
Yahapalanaya News
Prime Minister Ranil Wickremesinghe has  yet fired another diabolic mud salvos claiming that  he found a mega luxury hotel complex built in Arugam Bay by the previous regime which contained 58 chalets and which even surpassed the Buckingham Palace in the scale of luxury for the exclusive use of Mahinda Rajapakse.
But Lankaweb understands that this resort was built by Navy to be used by locals as well as by foreigners in competition with the other tourist hotels for very competitive rates. Similar tourist resorts are operating in some other areas north of Jaffna.
By looking at the amount of publicity given to the misreporting, it is clear that Ranil is attempting to sling mud at the previous regime and discredit them before the next general elections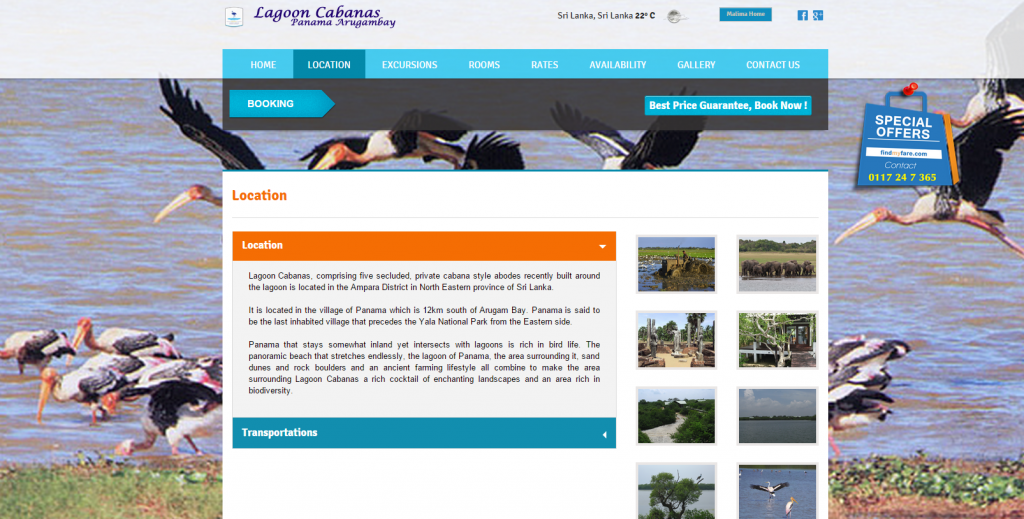 The advertisement says (http://lagooncabanas.lk/) our resort is complete with wonderfully spacious accommodation choices that are  anticipated by any discerning tourist. The architecture is revolved around the topography across the geographical limitations of this Lagoon Resort.
Our cabanas will definitely inspire you with their beautiful placement featuring a fine angle views of the Lagoon or the glorious scenery beyond. You would wake up to the sounds of nature and gently fall asleep listening to the calming tunes of the surroundings. All cabanas are interconnected with the main restaurant through a suspended wooden walkway where you'll trudge along through leafy vegetation.
The room rates are extremely competitive;
From 31/December/2014 Till 31/March/2015
Room Only
01
Suite Type Cabana
Rs: 12,500.00
02
Double Cabana
Rs:  8,500.00
Additional Bed – Rs: 2,000.00
Free of charge for age below 06
Meals
01
Breakfast
Rs: 300.00 – Rs: 500.00
02
Lunch
Rs: 300.00 – Rs: 700.00
03
Dinner
Rs: 300.00 – Rs: 700.00