Introducing Hon. Ranil Wickramasinghe
Posted on April 19th, 2015
In case you have not seen this….what frauds these people are!​
Prime Minister Hon. Ranil Wickramasinghe visiting Elpitiya in an Air Force Helicopter to inaugurate just another Free WIFI zone under "Yahapalanaya".
Is this fueled, operated and maintained by water?
This would have been OK if not the same people did not criticize the previous government for using helicopters.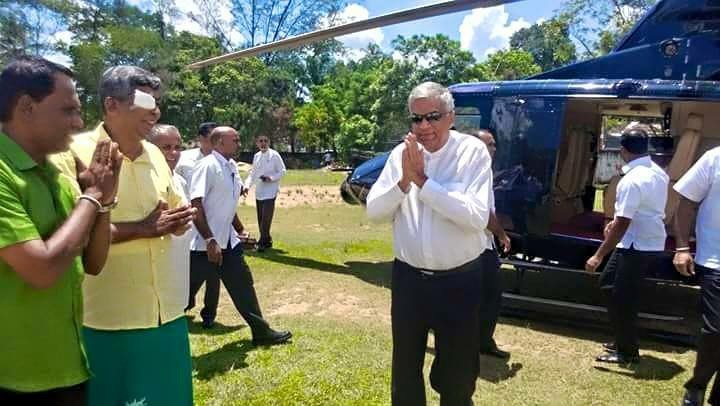 Moreover, Hon. Ranil Wickramasinghe enjoying a VVIP ride within the 100 days.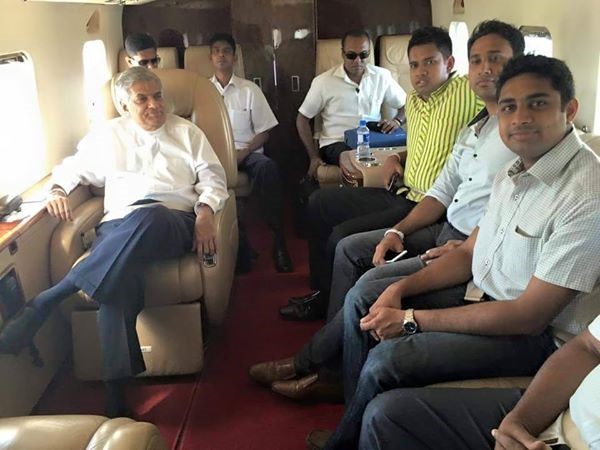 Hon. Wickramasinghe extensively uses Air Force Helicopters to visit personal locations and short distances as well. Photos of chopper rides were seen in Kataragama and Homagama.