The problem of dual citizenship
Posted on December 31st, 2015
By Dr. Tilak S. Fernando
More than two million Sri Lankans live abroad, some are working in West Asian countries, others having obtained their permanent residence status.
Out of those permanently settled groups few have retained their Sri Lankan citizenship while the rest have renounced it for various reasons. In 1988, the Sri Lankan Government introduced the dual nationality option to those who had renounced their Sri Lankan citizenship. The dual nationality issue has metamorphosed since 1988 with the original fee of Rs 5,000 skyrocketing to Rs 100,000, Rs 250,000 and from 1 January 2016 to Rs 300,000 for new applicants.
Despite the excessive fee, the procedure is somewhat complex described in Form 'S' under Citizenship Act, No. 18 of 1948 [Chapter 349]. There are several categories under which one can apply: e.g. With documentary proof of assets worth Rs 2.5 million minimum, FD of US$ 25,000 (minimum for three years) or Treasury bonds valued at US$ 25,000 etc., plus a professional qualification (minimum one year diploma/degree from a recognized seat of learning). Email:
New Policy
 The new government policy is to invite Sri Lankan diaspora abroad to come back and contribute to the country's forward march. Despite such encouragements, there is still a grey area concerning certain groups of offspring of Sri Lankans who were born abroad while the father held a foreign nationality at the time of the child's birth.
Although provision was there to register the newly born at the appropriate Sri Lankan Missions abroad within one year of a new birth, to qualify the child as a Sri Lankan, the impediment affected those parents (especially fathers) who had relinquished their Sri Lankan nationality at the time of a child's birth! All registered children were considered as Sri Lankans up to the age of 22 at the end of which they had the option of remaining as Sri Lankan, foreign or a dual national with the advent of dual nationality in Sri Lanka.
Being Born British
 The strong feelings of a young lady born to Sri Lankan parents (while her father was on a British passport) are rather poignant. This young female's predicament was recently highlighted in the world wide web too as her desire to obtain dual nationality has created somewhat a disconnection to her parents' motherland (Sri Lanka) and misplacement to her current land (England).
Referring to her early memories of her visits to Sri Lanka with parents she explains 'although childhood memories are now hazy like a passing cloud', yet when she grew up to the age of 16 her eyes began to really open when she started travelling and came to the conclusion that Sri Lanka could have been her home too, especially when she compared London to be a concrete jungle after seeing the beautiful green haven in Sri Lanka.
Paper definition
Defined by a piece of paper that says she is British, but feeling a connection to Sri Lanka she certainly is in a paradox. She becomes rather sentimental and does not seem to escape from the thoughts that if Sri Lanka is her parents' roots, then should it not also be hers too? This she does by acknowledging the kind of freedom she enjoys in the UK simultaneously.
Describing her travels round the globe from the age of 21, with a broad sense of appreciation especially for nature, people, cultures and history and exploring the possibilities in a spirit as a tourist for what the English call it summer vacations, she says 'there is still no other land that can quite captivate me more like beautiful Sri Lanka'.
On every occasion she visited Sri Lanka and the time spent had passed so fast leading her to psychologically ponder 'what life would have been like' or could be like' if she were to have been born in Lanka or even simply allowed non-restricted visits?
 Despite so much of development in Sri Lanka from what she had seen, her situation seems to remain the same – frustrated and restricted always of having to travel as a tourist on a tourist's visa! "What is thirty days to cover an endless fountain of beauty & reach all corners of the Island to visit various family members"? She poses the question and says, 'of course the option is there to extend the visa but at a cost'!
"As I have grown and experienced Sri Lanka, more and more, I find myself connecting wider and broader each time as if I am unravelling a little piece of myself in the process. I simply cannot escape the thought that this could have been my place of paradise too, if not for a mere birth location and piece of official government paper that separates me from my parent's home; technically she believes it should be hers too.
Her ambition is somehow to find a way to overcome the present obstacle and obtain her dual nationality to settle down in Sri Lanka in the near future. With spirited and patriotic feelings towards Sri Lanka she firmly believes it is Sri Lanka where she is destined to be!
She explains her prime obstacle in her own words viz: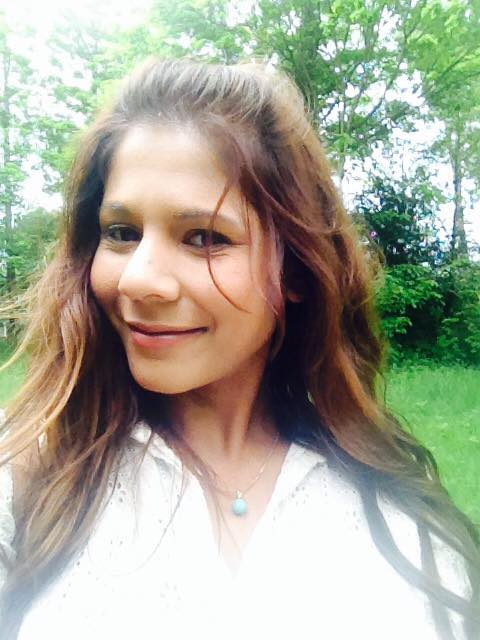 "my father had taken British citizenship at the time of my birth in London. He was compelled by work to do so, and live within the Sri Lankan immigration regulations at the time which stipulated that all children born to Sri Lankan parents abroad must be registered at the Sri Lanka High Commission in London that resulted my father not being able to register my birth at the time".
"However, now things have changed rapidly as Dual Nationality is open to anyone indiscriminately. With the latest Government regulations on dual nationality issue, I believe my situation too can shift towards a better tomorrow as my father has become native to Sri Lanka and enjoys the dual nationality for the last decade"!
"I am wondering as to how I should go about in tackling this issue that has plagued and restricted me from applying for Dual Nationality just because my name was not registered at the Sri Lanka High Commission at the time of my birth!
Is there any way I could be registered as a Sri Lankan now as both my parents were Sri Lankan by birth and now they are on dual nationality?
tilakfernando@gmail.com